'Pretty Little Liars' Shay Mitchell and longtime partner Matte Babel welcome their first child!!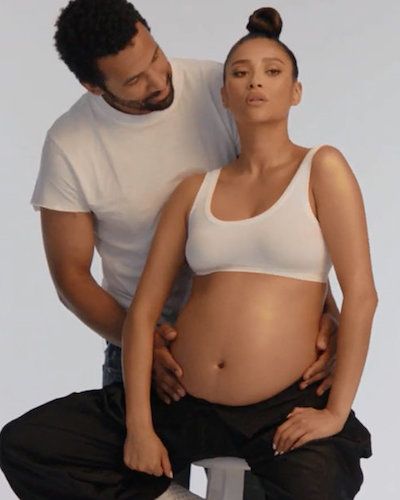 Congratulations are on their way for the 'Pretty Little Liars' star Shay Mitchell and her longtime partner Matte Babel!  The couple welcomed their first child, a baby girl through Mitchell's Instagram, and fans are rejoicing for her.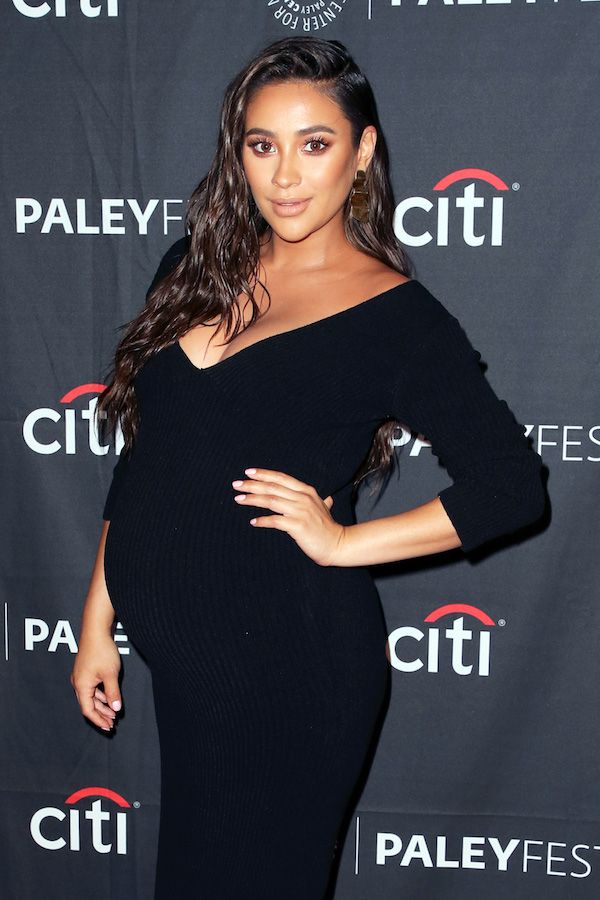 Shay Mitchell and Matte Babel welcome their baby girl
Shay Mitchell is a new mom now. The couple welcomed their baby girl on Sunday and took it to her Instagram to celebrate the news with her loved ones and fans. She posted a picture of holding her babygirl's tiny cute hands and captioned it,
"Never letting go…"
The Canadian actress and her boyfriend first shared the happy news of their pregnancy news in June. The 32-year-old actress shared the news over a topless picture of her, showing the baby bump. She surprised her fans with the news and captioned her post,
"Does this mean I'm allowed to drive in the car pool lane at all times now," 
Mitchell was very open and honest about her pregnancy journey. She has been sharing with us her journey to being a mom through her documented YouTube docu-series Almost ready.
She also opened how she suffered from "severe depression." In her YouTube documented series, there was a debate about C-sections and getting an epidural between the couple.
"Am I partial to no epidural? Yes," Matte confessed on Shay's YouTube series Almost Ready. "Why? Because I'm a hypochondriac. I'm afraid of drugs. My mom didn't use an epidural. I meet women all the time who didn't choose to use an epidural."
Then the 32-year-old actress asked her boyfriend,
"Would you get a root canal without any drugs?"
We don't know for sure if the 32-year-old actress did go with an epidural.
Also, read about the Compilation of all of Jenelle Evans's scandals and controversy! Admitted having Marijuana within 30 days after giving birth to her baby
Mitchell shared her pregnancy news five months after her miscarriage
The birth of Mitchell's baby girl comes after she revealed in January that the actress had sadly had a miscarriage in 2018. She wrote,
"We all have to deal with various struggles and challenges in life. The support and affection that so many of you show me lifts me up during even my darkest days, one of which happened last year after I miscarried and lost the child of my hopes and dreams."
The actress further opened up about her heartbreaking experience in July in the premiere episode of her YouTube pregnancy series Almost Ready that she was "completely blindsided" by the miscarriage at 14 weeks gestation.
"Of course I'm super happy, but I still feel for the one that I lost," the then-mom-to-be continued, expressing that even through her sadness, she was thankful miscarriage has happened only once for her.

"I know other women and other friends of mine who've gone through a way harder journey," Mitchell shared. "It's just really tough because you feel broken, as a woman, and that's not a great feeling."
Let aside the heartbreaking past, a new journey awaits the 32-year-old actress including her boyfriend Matte with their baby girl. Mitchell previously revealed on her live Q&A video that Matte wished his daughter to be a Libra just like him and it has come true.
"Yeah, I want her to be a Libra," Babel responded, adding, "'Cause then, while I'm outnumbered by gender, we're similar in terms of personalities."
Congratulations again to the couple on their first child together. We wish the two best wishes on their journey together as a parent.
Also, read about Actress Sheridan Smith is pregnant with her first baby with fiance Jamie Horn!
A short bio on Shay Mitchell
Shay Mitchell is a beautiful Canadian actress, model, entrepreneur, and author who is best known for her role in 'Freeform' series 'Pretty Little Liars' as Emily Fields. Also, she is known for being a spokesperson for 'Pantene Pro-V Nature Fusion Collection' and an ambassador for the 'Somaly Mam Foundation' which is an organization focusing on combating the global sex trade. More bio…
source: people