What happened between Shayne Jansen and Natalie Lee? Do 'Love is Blind' couple end up together?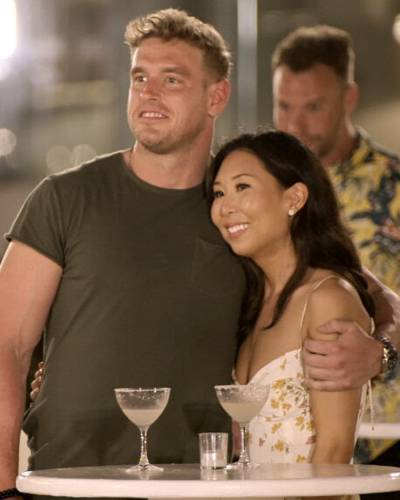 Shayne Jansen and Natalie Lee are the couples from the Netflix reality show Love Is Blind
The two got engaged on the show but Natalie walked out from marriage to Shayne at the altar of the show
As of now, the two still commenting on each other Instagram posts
---
Shayne Jansen, 32, and Natalie Lee, 22, are the couple who met through the Netflix reality show Love Is Blind season 2. They got engaged in the show but when it comes to saying "I do" at the altar of the show the couple walked out.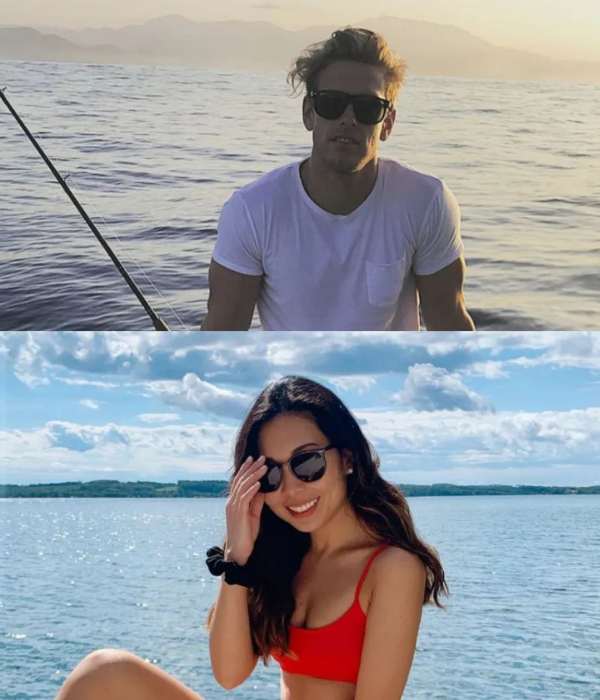 Shayne and Natekue were among the six engaged couples who made it to the end but their relationship didn't go so far. Natalie was the one who chose to back out of the wedding whereas Shayne agreed to tie the knot.
She explained that her decision not to get married was influenced by their fight the night before the ceremony.
Natalie explained,
"Before that fight, I was 100 percent going to say, 'I do', So, it was really tough after the fight to make that decision for myself, that I had to say, 'no,' knowing I was going to disappoint not only his family but mine, as well."
During the off-camera fight, Shayne said he hated Natalie and told her she was the worst thing for him.
Also read "'Love Is Blind' Mark Cuevas Is Expecting First Baby With His Girlfriend Aubrey Rainey; What Is The Gender Of The Baby?"
Are Shayne Jansen and Natalie Lee together after 'Love Is Blind'?
Although the two are no longer together on the show ended, fans are inquisitive to know about the relationship between them outside of the show.
Fans are speculated they're still seeing each other as Shayne is actively commenting on Natalie's Instagram photos. They have followed each other on social media.
On Sunday, Jansen took Instagram to reflect on his romantic journey with Natalie and write a heartfelt Instagram post,
"Natalie Mina Lee. Where do I start? This journey with you will be something I'll never forget. It was easily the best time of my life and I would do it all over again knowing I get to spend more time with you. I don't know what's next for us but I do know that I will never stop loving you,"
He also addressed the rumors of his relationship with Shaina. He said,
"To put some other rumors to rest, Shaina and I are cordial and have hung out in group gatherings with the cast (with Natalie), but we have never had nor will ever have a romantic relationship. I wish her all the best."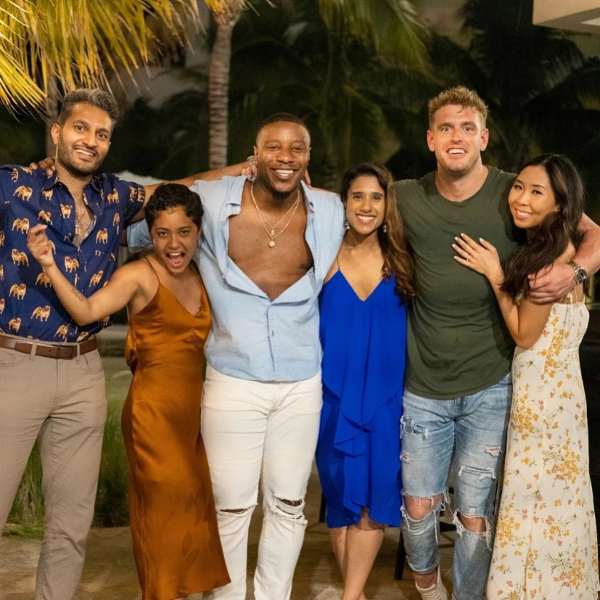 Also read "Who is Kenny Barnes dating? Know about his age, relationship with ex-girlfriend Kelly Chase on show 'Love is Blind', social media, biography"
Also, Natalie indicated outside of the venue that she didn't want to break up. She said,
"We can still try to work on this. I'm not closing the door on us"
Well, the Love Is Blind reunion is still yet to be released so fans were desperately waiting to know their future relationship which airs on March 3.
Who are Shayne Jansen and Natalie Lee?
Shayne Jansen and Natalie Lee are Chicago-based personalities. Natalie is a consulting manager by profession whereas Shayne is a real estate broker as well as a personal trainer. Lee wrote on her Instagram bio,
"All bad jokes and awkward comments are mine."
Talking about Shayne's academic qualifications, he went to West De Pere High School. He then went to the University of Wisconsin-Stevens Point where he graduated in the year 2012. The name of his mother is Karen Jansen who showed up in episode 8 when Lee was trying on wedding dresses at Genevieve's Bridal Couture in Deer Park.
Similarly, he was raised along with two brothers named Brent Jansen and Tyler Jansen.
Also read "'Love Is Blind' couple Giannina Gibelli and Damian Powers relationship timeline!"