Shemar Moore and Phaedra Parks are in a relationship!! Moore also opened up on his sexuality rumors! Know more about it here!
The fact that Shemar Moore is frequently addressed as a gay might have come to a conclusion as it seems like, Moore is in a relationship with Phaedra Parks.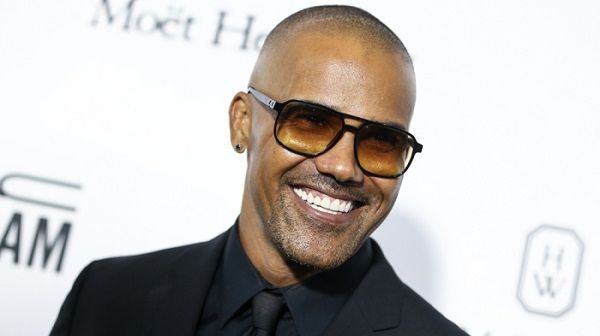 After reacting to the rumors and involving in a relationship with a girl will surely be sufficient to prove his sexuality is not gay. However, his new relationship has been just a hot topic on the internet since none of them has been open regarding their relationship until now.
The Relationship
After appearing on Andy Cohen's show the two celebrities, Shemar Moore and Phaedra Parks went viral on the internet. The following video is more than enough to address their popularity.
When a viewer asked Parks about the type of man she was after. Moore started to kick in his seduction technique. And the show went on with them being a spotlight. No wonder why the internet was so obsessed with this incident. With some gay rumors floating around, Moore's action in the Andy Cohen's show was bound to be famous and so it did.
Later Parks also posted photos of her and Moore kissing each other. And following this, she also posted several photos of them being together.
However, they claim that their relationship was a momentary enjoyment since the audience more excited than they were. Recently, when Moore was asked about this relationship, he completely denied it. Furthermore, he also said,
"I just wanted to have a good time and she was such a good…We played and we flirted, we got a little kissy face. And that went viral."
In addition, he quoted,
"That was the first and last time that I have ever seen Phaedra."
His last quote has made everyone clear that he is not having a relationship with Phaedra.
Gay Rumors
Moore has been addressed as gay for a long time. Since he is a matured man and has no girlfriend and children, it's quite obvious in the modern time to address a celebrity as a gay. However, it doesn't look as if he is interested in the same sex. Recently, he posted a video on Instagram addressing his gay rumors and relationship with Phaedra.
Regarding the rumors, he quotes,
"No, I love women. I like women of all different shapes, sizes and colors."
Isn't it a desire for a man to enjoy his life in peace and maybe without any relationship? Yes, it is surely possible and obvious. To be more specific, Moore seems like that kind of man who doesn't want to be involved in any sort of relationships. Furthermore, he concludes his video by saying,
"Excuse me while I live my life, make my paper and stay fine at 47."
And it looks as if, he will be single for the time being and let the rest of the world move on without his rumors.
Shemar's affair with Shawna Gordon
Moore is in a serious romantic relationship with an American soccer player, Shawna Gordon. They are having an affair from around three years. They are spotted quite often holding hands in Los Angeles.
Short bio of Shemar Moore
Shemar Moore is a former fashion model and an American actor.  He is famous for his role as Malcolm Winters on 'The Young and the Restless'. Additionally, he also appeared on 'Criminal Minds' as Derek Morgan from 2005 to 2016. More bio…