Sheree Zampino: Two Unsuccessful Marriage; First Wife of Will Smith…First instinct to defend him from Rumors even after Divorce!! Is she still in love with him? Know about her letter to Alexis!!!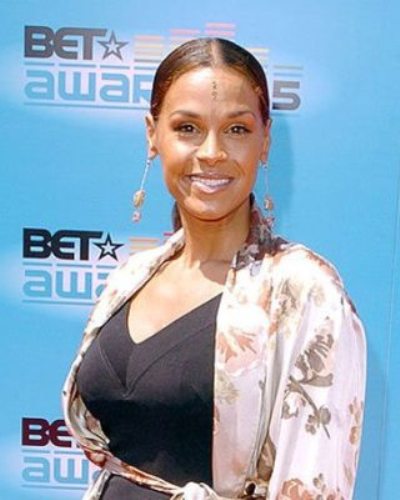 Sheree Zampino is a reality TV star from the USA. She became renowned as a cast member of the VH1 reality series Hollywood Exes. Her first husband is an American actor, comedian, producer, and rapper, Will Smith.
Additionally, she came to fame after being the wife of Hollywood's most admired actor. She has a son with Will, Trey Smith born on 11 November 1992. But soon after their son was born, they started having differences and on 10 December 1995, the couple got divorced.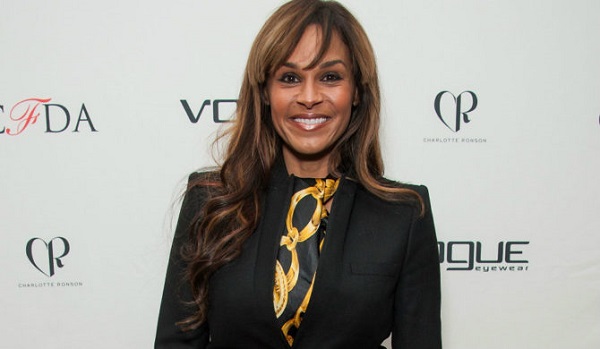 Relationship Status of Sheree Zampino
Zampino is currently single and focusing on her career and her children.
Soon after the separation from her first husband, she met an American footballer for National Football League, Terrell Fletcher. She tied the knot with him on 26 May 2007.
Her relationship was going very well and they had a beautiful baby girl named Jodie Fletcher. But soon they also started having differences and now she has filed for a divorce with Terrell.
She is on quite good terms with her ex-husband, Will. They both have great chemistry even after the divorce. On Sheree's birthday, he wished her by writing a heart-touching note and sharing via his social media handle.
He wrote,
"Happy Bday, @shereezampino.#BestBabyMamaEver! 🙂 I Love You, Ree-Ree (sic)"
However, Will felt that he got hitched by the wrong girl after he met his current wife, Jada Smith. Adding Smith recalled,
"That next night, me and Sheree went to dinner, and I sat down with Sheree, and it was one of the most bizarre emotions I ever had. We were at The Palm and I remember I had to get up from dinner when I had a realisation that I wasn't with the person I was supposed to be with."
You may like to read What is inside Jada Smith's bag? What keeps her marriage going on for so many years? Learn the secrets here!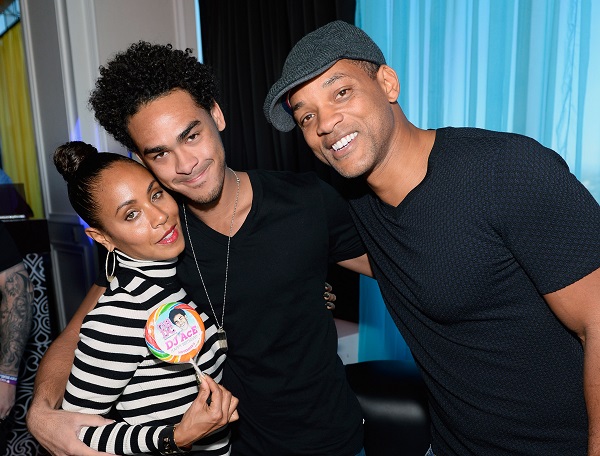 To which, she replied,
"Awwwwwwwww…thank you baby daddy!!!!! I love you back! And thank you @treysmith0011 for beng the reason we came together. And to @jadapinkettsmith for being an understanding, secure, and absolutely AMAZING wife, mother, Bonus-mom, and co-parenting partner! (sic)"
Sheree Zampino's ex-husband's gay rumors
Alexis Arquette made allegations against Sheree's ex-husband Will, that he is closeted homosexuals and said this was the reason for Will and Sheree's separation.
But Sheree came to support her husband and said that they separated because,
"ended when [Sheree] walked in to him butt servicing his Sugar Daddy Benny Medina."
In a video posted to her personal Facebook page, she said,
"Hello, this is Sheree Fletcher, and I just feel compelled to speak out about some things that have been in the media. Alexis Arquette, let's just be clear, I don't know you and you don't know me. So for you to claim to have firsthand information as to why my marriage didn't work out is completely out of line and I got to check you. Not only is it out of line [but] it's absolutely not true and I am offended and I'm hurt that someone would be so malicious and reckless and destructive and use a lie and an untruth to prove a point. I don't know what you were trying to do, recruit, out, I don't know [and] that's no my issue."

"And I'm going to tell you what this is not about. I'm not here to fight Will and Jada's battle. They do not need me to do that. I'm here to set the record straight and let you know what happened in my marriage. My marriage end not over any infidelity. I didn't find Will in the bed with a man, and I didn't find him in bed with a woman."
More on Gay rumors
In a video posted to her personal Facebook page, she continued,
"It just didn't happen! Will was straight in 1992 and he's straight in 2016. That just kind of is what it is. However, our marriage ended because we were so young. We were the same age then that our son is right now. It's just a lot of responsibility. Marriage isn't easy, especially at that age. Will was becoming bigger and bigger with his career. I'm becoming smaller and smaller. I just, I didn't have the tools. We didn't have the tools to make it work. I left because I was unhappy. It's really that simple."

"I've never had a gag order. I've never been paid to be silent. I know Will has a lot of money but Will does not have enough money to take my voice away from me, to deprive me of my story. That wouldn't happen. I'm grateful for the relationship that we have. I don't think if I had walked in on him, as you say it happened, I don't think our relationship could be then what it has been. And I certainly would have told it because a woman scorned ain't nothing nice."

"So, in the future please be more careful with the things you say. Check your facts [and] try to actually have some facts before you start putting untruths out there that really damage people, and families. I had to have a conversation with my son which is why I'm really ticked off because I didn't want him to be blindsided."
Also read Sir Robert Bryson Hall II a.k.a Logic build himself as a successful rapper, singer, songwriter, and music producer despite all the bitter childhood experiences!
Will Smith wished his ex-wife Sheree Zampino on her 51st birthday
On November 16, i.e., Sheree's 51st birthday, her ex-husband, Will Smith wished her a happy birthday via Instagram. He wrote,
"Happy Bday, @shereezampino. #BestBabyMamaEver! ???? I Love You, Ree-Ree."
To which she replied,
"Aww thank you baby daddy! I love you back! And thank you @treysmith0011 for being the reason we came together. And to @jadapinkettsmith for being an understanding, secure and absolutely AMAZING wife, mother, bonus-mom and co-parenting partner!"
Short Info On Sheree Zampino
Sheree Zampino is an American actress and producer. She is best known as the first wife of the popular American actor Will Smith. Zampino is well known for the Hollywood Exes, the talk show called Minay TV, and the 2013 Do Something Award. – See more bio at…