Sherri Saum to reprise her role in 'The Fosters' spinoff series 'Good Trouble'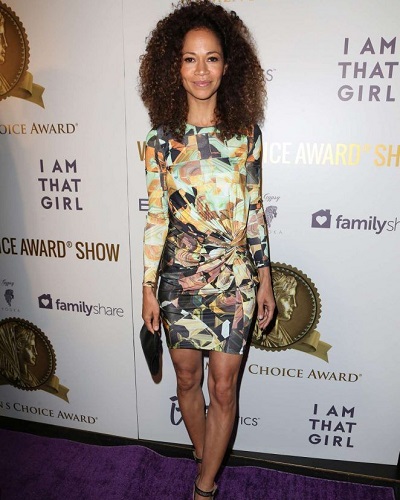 Rejoice 'The Fosters' fans as the news of its spinoff series 'Good Trouble' sweeps across the internet, the names of the actor's cast is released too including Sherri Saum. Along with her, The Fosters co-stars have also reprised their roles in the series. Teri Polo and Sherri are booked for two episodes, as of now. And Hayden Byerly is also set to appear on the spin-off series.
Freeform EVP Karey released a statement during its announcement back in January:
"We plan to have all characters from the original series make guest appearances."
Executive producer Peter Paige also had some things to add:
"Part of the entire reason we wanted to do a spin-off was to keep the family alive."

"When it became clear that The Fosters was coming to the end of its run, the first idea that anybody pitched was Mariana and Callie making greatness of their lives. They settle in LA thinking they've got it made and it turns out things are not gonna to be quite as perfect as they had planned."
Also read: Noah Centineo is the new internet heartthrob! Know interesting facts about the To All the Boys I've Loved Before Star and Lana Condor!
He also added that everyone will come back for an appearance or two, when and if the time is right. He then teased The Foster fans:
"If you love The Fosters, you're gonna love this show."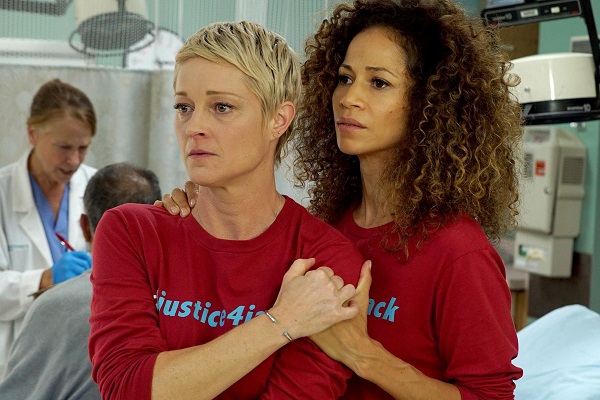 The Fosters and Good Trouble
The production for the series has already begun and the series is set to release in January 2019. The first season will have a total of three episodes. In the series focuses on Stef (Polo) and Lena (Saum), a lesbian couple. The couple has built a close family with Brandon (David Lambert) who is Stef's biological son from her previous marriage.
The couple also has adopted twins, Mariana (Ramirez) and Jesus (Noah Centineo). The family extends to adopted siblings Jude and his half-sister Callie played by Hayden Byerly and Mitchell respectively.
Good Trouble plot
Now Good Trouble will focus on Callie (Maia Mitchell) and Mariana (Cierra Ramirez) who moves out of the Fosters home to Los Angeles for the betterment of their career. Also, Noah CEntineo is set to appear in at least two episodes in the spinoff series.
Mitchell shared some of the plots with her fans:
"It takes place about a year after—right after where the finale of The Fosters left us. So, Callie and Mariana have relocated to Los Angeles. They're living downtown and they're kind of lost. They have a lot of new roommates, and there's going to be a lot of new characters. Callie is a first-year law clerk, so she's working for a conservative judge, which she's going to kind of struggle with and kind of try to reconcile throughout the season. And Mariana is working at a tech startup and kind of fighting the patriarchy. It's quite political."
Also read: Celeb who isn't afraid to date his superfan, Jake T. Austin! His relationship history unveiled here!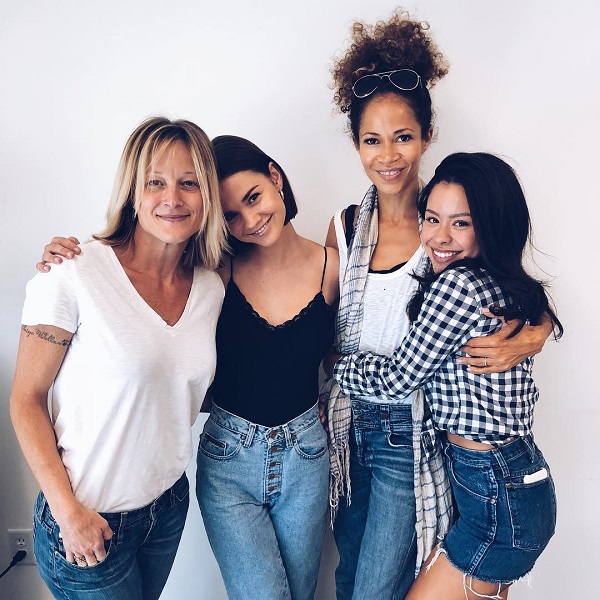 She further added:
"You're going to see, basically, the heart of The Fosters and what was so relatable about The Fosters, just through a different lens. I'm really excited about it. We're about a month into shooting, and it's so much fun. This new cast is so talented and there's also some of the cast from our Fosters family as well. So, it's really exciting, and I'm really looking forward to it."
Fun fact, Maia Mitchell and Cierra Ramirez are BBFs in real life!
Sherri Saum bio
Sherri Saum was born on October 1, 1974, in Dayton, Ohio United States. Her mother was a German while her father was of African-American descent.
The 43-year-old actress started her career as a Model Search America convention near her home. Her career as an actress began with the series Sunset Beach, an NBC daytime soap opera.
Sherri is a married woman. She married her longtime boyfriend Kamar De Los Reyes on On May 26, 2007, in New York City. And on May 13, 2014, she gave birth to twin boys John Rubén and Michael Luís.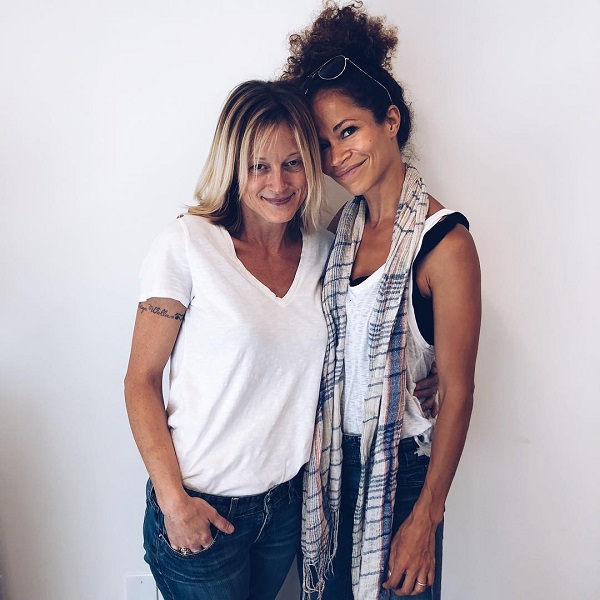 Also read: Elizabeth talks about her corset with cleavage in The Avengers 2018 film! Catch the details here!
Reference: deadline.com, hercampus.com, seventeen.com, Wikipedia.org