Shia LaBeouf Thanks Wife Mia Goth for Saving Him Through Tough Times!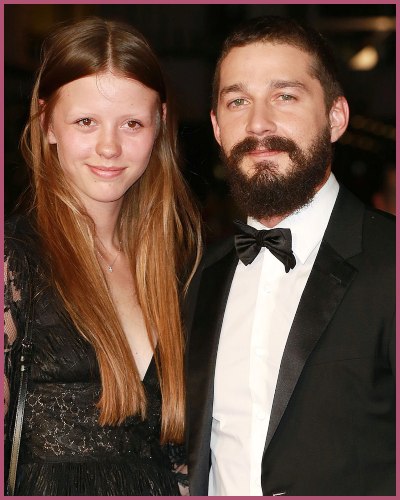 Shia LaBeouf recalled a time when his wife Mia Goth supported him through his worst times.
The actor also revealed that he was suicidal at one point after certain allegations were made public.
Shia and Mia share a 5-month-old daughter called Isabel.
---
Shia LaBeouf remembers a time when his wife Mia Goth saved his life
Shia LaBeouf thanks his wife Mia Goth for being there for him when he didn't feel like deserving any love.
In a recent conversation with Jon Bernthal, the actor talked about his past and how his wife shaped him into the person he is today.
He remembered a time when his now-wife Mia showed up for him when he felt like he didn't have anyone to call his own.
LaBeouf got emotional during Wednesday's episode of Jon's REAL ONES podcast where he talked about his life in a Utah rehab center and getting a call from his wife after the two were separated for many years.
The 36-year-old fought tears as he said: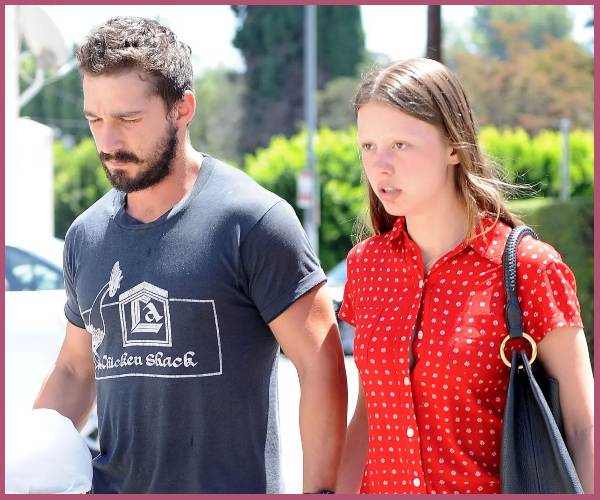 "She saved my f—ing life,"

"She was present for me at a time when I didn't deserve to have nobody in my life, especially her."
The Fury actor called Mia a real one. He further admitted:
"It's the first time I ever really understood love, because I didn't have nothing to give."
He continued:
"She gave me hope when I was really running on fumes,"
Also, Read Shia LaBeouf Said He Was Not Fired From Olivia Wilde's Don't Worry Darling!
Shia felt suicidal at one point
Shia and Mia are going strong since getting married in 2016 and share a 5-month-old daughter named Isabel.
During the two-hour interview, Shia also admitted that he has hurt many people in life including a certain woman. He also got candid about trying to commit suicide when allegations went public.
Talking about the allegations, nearly two years ago, FKA Twigs accused him of physical, sexual, and mental abuse.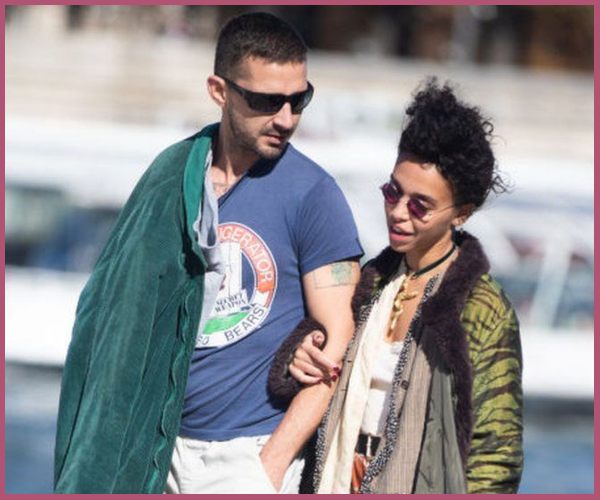 LaBeouf admitted to hurting an unnamed woman, and explained:
"I hurt that woman. And in the process of doing that, I hurt many other people, and many other people before that woman … I was a pleasure-seeking, selfish, self-centered, dishonest, inconsiderate, fearful human being."
Saying that he has a long list of people to repair things with, the actor continued:
"I f—ed up bad. … [I] hurt a lot of people, and I'm fully aware of that. And I'm going to owe for the rest of my life,"
The Even Stevens alum also called Twigs a Saint for saving his life by holding him accountable.
Twigs filed a case against him in December 2020 for all the torture he provided her. He had to seek treatment following the accusations and is now on a journey to recovery.
Also, Read Shia LaBeouf Gives a Rare Glimpse Into His Family Life By Sharing His 5-Months-old Daughter's Name!