Shiloh Jolie-Pitt, daughter of Angelina Jolie and Brad Pitt on an outing with mother Angelina and sister Zahara!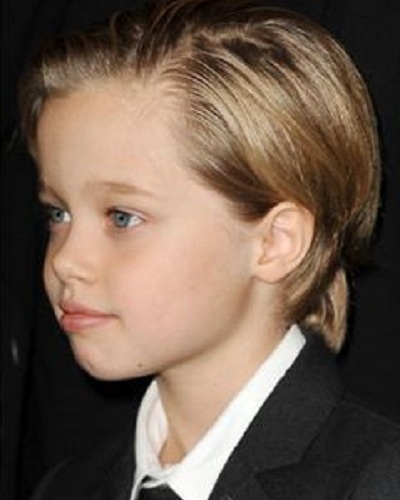 Angelina Jolie and Brad Pitt's daughter Shiloh Jolie-Pitt is looking grown-up. She has turned 13 and was seen hanging out with her mother Angelina and sister Zahara, 14.
Shiloh Jolie-Pitt and her growth
Shiloh Jolie-Pitt is the daughter of actress Angelina Jolie and actor Brad Pitt. She was spotted on an outing with her gorgeous mother, Angelina, and elder sister, Zahara, 14 on 29 July 2019 in Los Angeles. Shiloh did appear grown-up now. She is 13 and was looking comfortable in a cool outfit.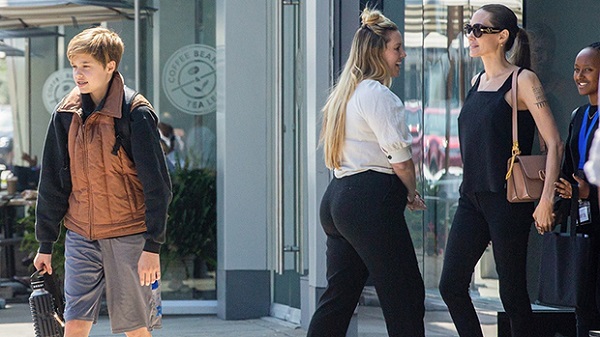 Additionally, Shiloh has short blonde hair and a lovely smile on her face. She so much resembled father Brad. She seemed to be enjoying the special girls' day out.
Though the day was hot, Shiloh was wearing a hoodie and puffer vest. She matched them with athletic shorts and Nike hi-tops. She also had a backpack and a tiny ring on her little finger. Her braces looked nice on her.
Shiloh, Angelina, Zahara, and their day out
The three first visited a Hollywood art gallery. They were holding their hands when they were spotted outside the gallery. As they left the Leica Gallery, both Shiloh and Zahara had tote bags full of goodies in their hands. They probably shopped at the gift shop outside the gallery.
Additionally, Shiloh had a water bottle in hand when she stepped out of Henri Cartier-Bresson's The Eye of the Century exhibition.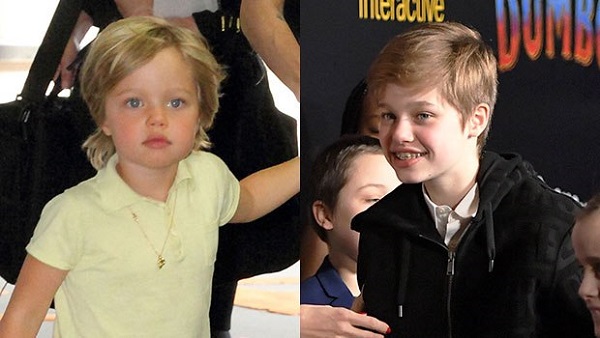 Shiloh was earlier out on 16 July 2019 with little sister Vivienne Jolie-Pitt at the Knott's Berry Farm theme park. She wore the same wear except that the athletic shorts we're replaced by Versace Jean shorts.
The edger sister Zahara wore a black sweater, black skinny jeans, and Converse hi-tops. She had a beautiful backpack purse. Though the age difference is less between the two sisters, there is a vast difference in their dress styles for sure. Zahara is ultra-feminine and has her hair long which she sometimes braids she also wears, flowers, and other decorative items when at events and the like.
But they have a common friend in Millie Bobby Brown,  15 of Stranger Things fame. A source spoke of the friendship of the three girls:
"Millie and Shiloh were prancing around holding hands as girls do. All very friendly and fun. They were laughing and running around together just having the best time ever,"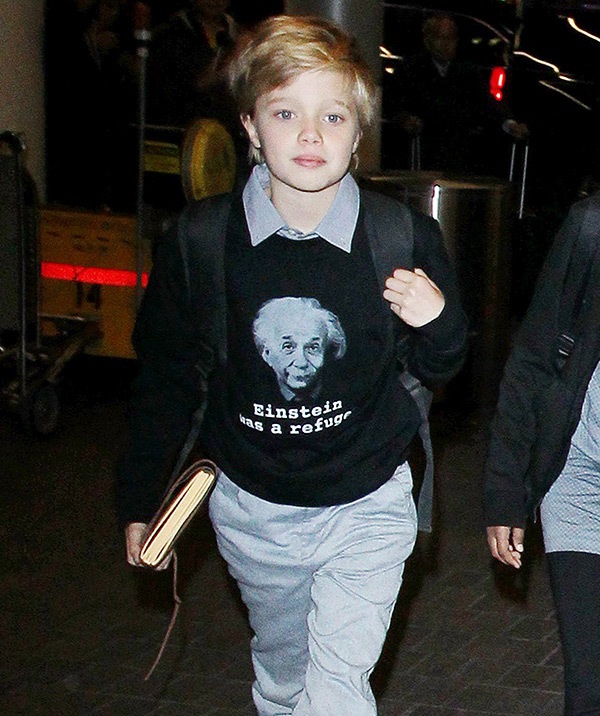 Shiloh Jolie-Pitt and her growing-up days
It seems not long back when Shiloh was born in 2006. She was a star kid and treated like a royal one. She has grown rapidly and is now already a teenager. The photos of the trio are going viral since people are amazed at how the two sisters have grown up.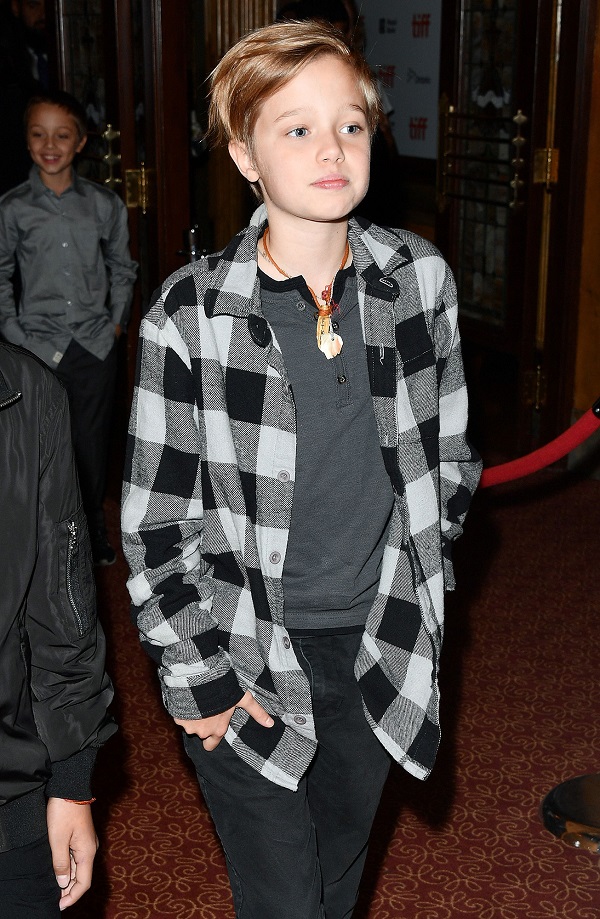 Angelina has six children; three are sons and three daughters. Three of her children are adopted whereas the remaining three are biological. The children are Maddox Chivan (adopted son from Cambodia), Zahara Marley (adopted daughter from Ethiopia), daughter Shiloh Nouvel (biological daughter born on 27 May 2006), Pax Thien (adopted son from Vietnam), a biological twins-one daughter named Vivienne and son Knox Leon born on 12 July 2008.
Source: Hollywood life,  celebrity insider