The shining moments of the show!Chrissy Teigen and her family appear on Celebrity Family Feud!
Chrissy Teigen appeared on Steve Harvey's show Celebrity Family Feud with her family. They were pitched against the cast of Bravo's reality TV show Vanderpump Rules. Chrissy and her family lost but she was entertaining.
Chrissy Teigen on Celebrity Family Feud
Model Chrissy is a huge fan of Celebrity Family Feud presented by Steve Harvey. She had tweeted in 2017:
"it's the best show in television history and if you disagree you are garbage"
She was joined on the show by her mom, Pepper, her sister, Tina, her husband, John Legend, and his brother Ron Stephens II. The other team consisted of Lisa Vanderpump, Tom Sandoval, his girlfriend, Ariana Madix, Tom Schwartz and his wife, Katie Maloney-Schwartz.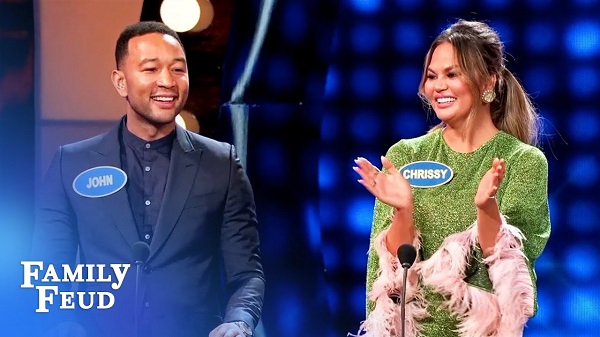 The shining moments on the show
What was most fascinating was the honesty of Chrissy Teigen. She spoke about how they first met and it was hilarious. Chrissy opened up:
"We did the video, and then we had sex,"
Steve was shocked and speechless. But Chrissy continued:
"I went to your hotel, and …"
John immediately cut her off and said:
"It's a family show."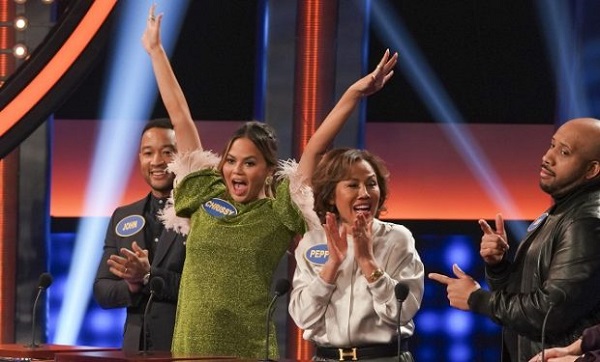 But Chrissy was not to be quietened. She said:
"Do you want to hear it though, or not? You can edit it."l
John added:
"We got along very well,"
Chrissy at that moment embraced her mother.
Chrissy and the entertainment she created
Besides, she was entertaining throughout. On the show, she said:
"I had a drink beforehand,"
But on Instagram, Chrissy clarified:
"I didn't have *a* drink. I had all of them,"
She went on:
"My idea was to get everyone drunk so we could win but we accidentally drank it all on my team. Number one answer for this: karma"
Lisa also admitted that Chrissy had tried to tempt her team to have the booze. She said:
"I would like to say that Chrissy actually gave our team a drink before I got here. She gave them tequila."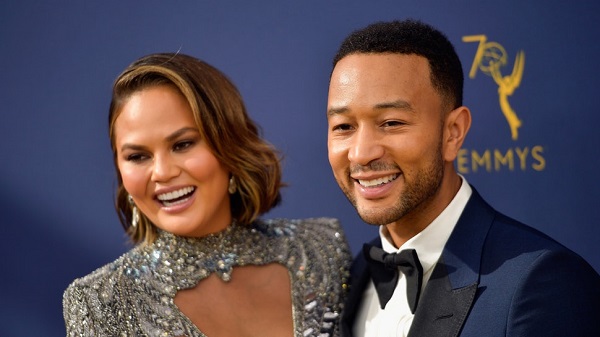 So Chrissy's game was out. She had wanted to use the guise of friendship to defeat the rival team. Steve could not believe what he heard. He said:
"What the hell are y'all talking 'bout? I like regular 'Family Feud.' I like just regular (expletive) people! This is out of hand!"
He seemed helpless and at a loss to understand what was going on there.
Chrissy was a good sport
Even though Chrissy and her team lost, she took it sportingly. She gave her competitors hugs and also cheered for their correct answers. She said:
"I would just like to say right now, I will donate the same amount of money to City Harvest (the organization her team was playing for) when I lose this."
The recording for this show was done in last February. She wrote on her Instagram at that time:
"I can't say if we won or lost family feud but we definitely brought a flask, I definitely chipped a tooth and there was definitely a record set,"
Short Bio on Chrissy Teigen
Chrissy Teigen is an American model. She appeared in the Sports Illustrated swimsuit issue in 2010 and was named Rookie of the Year. She is the wife of famous American singer John Legend. More Bio…
Source: USA Today