Shocking! 2016 Democratic nomination for president was rigged in favor of Hillary Clinton! Elizabeth Warren talks about it on CNN!
Elizabeth Warren is an American politician and a member of the Democratic Party. She is one of the senior members and is the United States Senator from Massachusetts.
She has admitted that what Donna Brazile, the interim chairwoman of the Democratic National Committee stated in her latest book about the Democratic party operations is true.
The revelation is shocking!
Donna Brazile's new book
Donna Brazile's new book called Hacks: The Inside Story of the Break-ins and Breakdowns that Put Donald Trump in the White House is due for release on 7 November 2017.
It has come to light that Donna Brazile who was acting chairwoman of the DNC since July 2016 and just before the 2016 Presidential Elections had seen that there were agreements between the DNC and Hillary Clinton prior to the elections.
Donna Brazile has written about these in her recent book; excerpts of this have been published in Politico.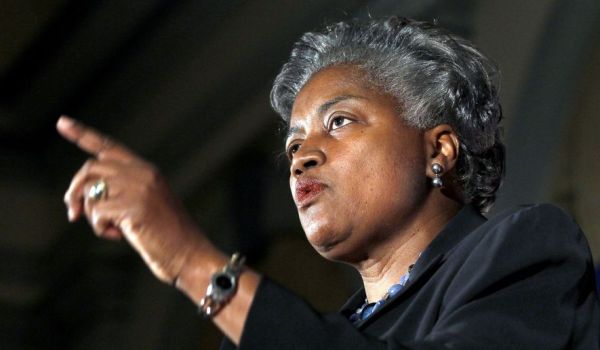 Donna has stated that she discovered in her capacity as an interim chairwoman of the DNC that Hillary Clinton had signed an agreement with DNC in August 2015 that she would keep the committee financially afloat.
It was clear that Hillary Clinton would be doing this in return for more control of the operations of DNC. It is also said that Hillary Clinton Campaign provided breathers to the DNC in the form of money for its monthly expenses. Her campaign was using the Party's name to raise funds.
Donna writes:
"The funding arrangement … was not illegal, but it sure looked unethical,"
By this arrangement, Donna managed to secure the nomination over Vermont Senator Bernie Sanders.
You may also like to read Bill Clinton talks about his infamous affair with Monica Lewinsky, relationship with wife Hillary Clinton, and his life!
Elizabeth Warren's response
Elizabeth Warren was queried on this book's revelation on CNN. Elizabeth Warren said:
"Yes, I believe the 2016 Democratic nomination for president was rigged in favor of Hillary Clinton"
She also added that the party has to work hard to restore the lost confidence amongst its members and ranks. Elizabeth also said that the party is facing a genuine problem which it has to try hard to overcome.
The fallout of this revelation could be bad for the Party and it needs to systematically work its way through to regain the faith about the DNC's operations.
Elizabeth Warren told CNN's, Jake Tapper:
"What we've got to do as Democrats now is hold this party accountable,"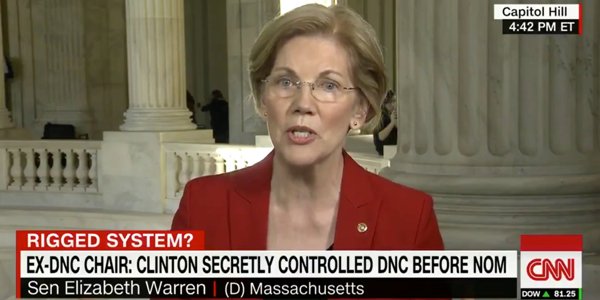 Elizabeth spoke to the current chairman of DNC, Tom Perez after he took over. She said referring to him:
"…the very first conversation I had with him [was] to say, you have got to put together a Democratic Party in which everybody can have confidence that the party is working for Democrats, rather than Democrats are working for the party."
Also read Jane Pauley Sit-Down Interview With Hillary Clinton!! Meet The'CBS Sunday Morning Host', Her Husband And Children In A Happy Family Life
Elizabeth Warren's anti-Donald Trump stand
Elizabeth Warren is an outspoken senator against the current Donald Trump administration. She has never minced words when it comes to criticizing Trump's policies. There have been many occasions where the two have been really mean to each other and involved in a war of words.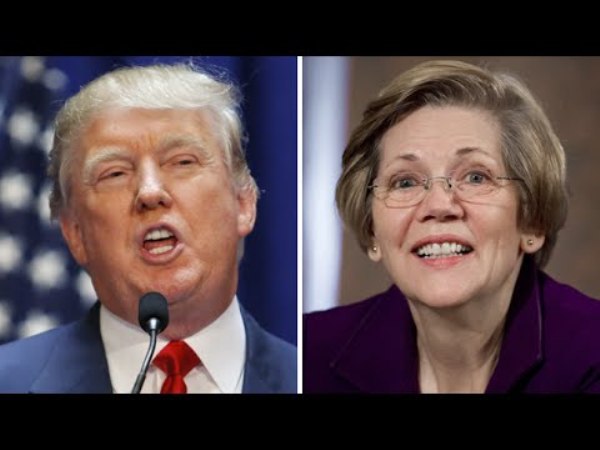 She is jokingly said to be the challenger for Trump in 2020. Trump calls her by the racially charged term of Pocahontas. Warren, 70 has Native American heritage.
She told Trump:
 "Women have had it with guys like you."
She hammers him on Twitter. She is considered to be in the top list for Trump's resistance and a formidable figure.