Shopping Spree; How To Dress Like Gigi Hadid On A Budget!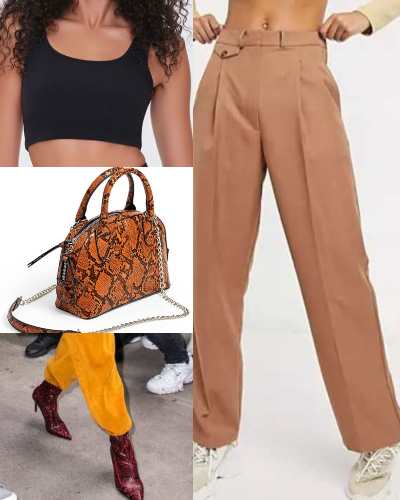 Gigi Hadid has been a style icon for years now with their cover pictures on several magazines. 
With her rise in her career as a supermodel, she has been the inspiration for many people. 
Here is how you can dress like a supermodel without making a dent in your bank balance. 
---
Not only in ramp walk but Hadid has also made her statement on street-wear. The model shares her pictures on her Instagram with 68.6 million followers. Over the years, the supermodel has made her appearance on several magazines, cover pages, ramps, and more. Though people want to dress up like the supermodel, not everyone can afford designer dresses. Here is how you can get some of the statement dresses of the model on a budget.
Ankle Boots
During a fashion week in spring 2019, the model wore snake-skin ankle boots. As it is everywhere at the moment, add up the boot on their wardrobe. The snake-effect pointed leather heel is definitely a style statement. You can pair it with your formal wear, long-skirt, or one-piece just like Gigi. You can get the heel for $79.99 which makes it style on a budget.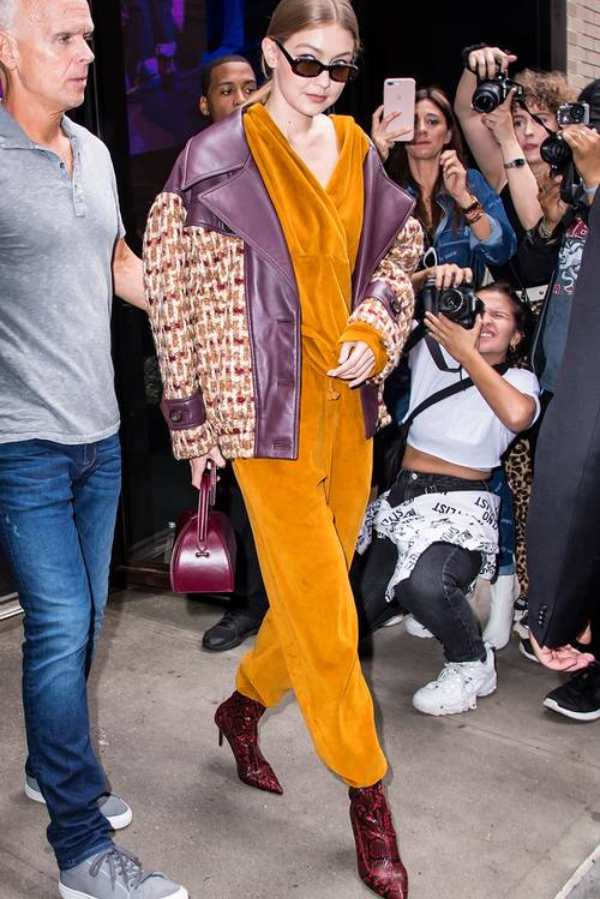 Cropped tank top
If you have followed the model for a while, you definitely have seen her in her statement-cropped tank top. It will give you all the hot-girl vibes of a crop top ($7.99). You can pair it with a trouser or a formal pant and accessorize with some necklaces. This is a perfect piece of clothing to add to your wardrobe as it is stylish and comfortable at the same time.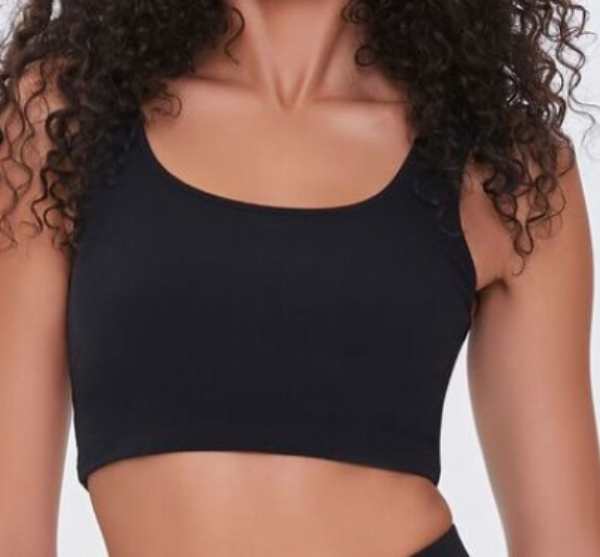 White bold blazer
Blazer is a style statement for both formal look and streetwear. It is also a great piece to add to your wardrobe which gives you the perfect look for the brunch or date. You can pair a white bold blazer ($57.00) with baggy pants or a skirt or a pair of pants.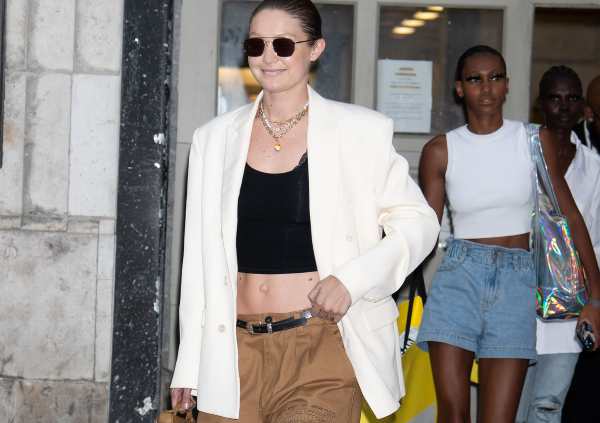 Formal mom pants
One of the most worn dresses of the model is mom pants ($50). Those pants give you a sexy and vintage look while complementing your style. This is a perfect wear for brunch, formal meetings, a date, or a day out. Moreover, you can pair it with any crop top you have in your wardrobe.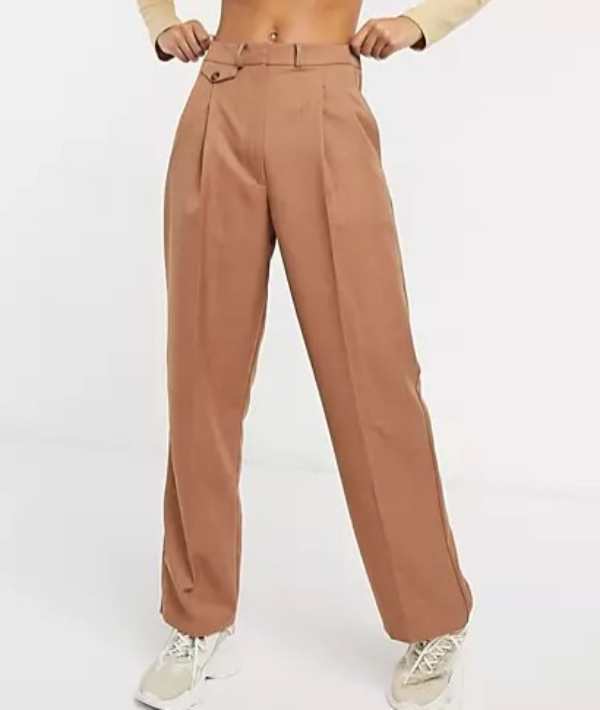 Snake-effect bag
No doubt, the model has a closet full of designer bags. One of her bags that makes a statement is the Orange snake-skin effect bag ($325). The bag compliments most of the looks which makes it one of the best things to add to your wardrobe if you want to recreate the model's look.