Silk face masks! Skin-friendly, cool, comfortable, and protective!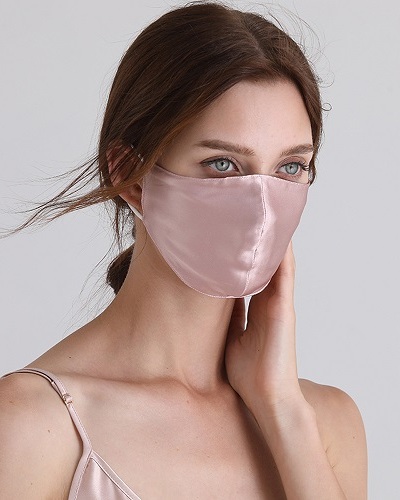 The universal mandate of wearing a face mask outdoors has upset many women.
They are finding it hard with their makeup on.
Additionally, surgical and cloth face masks are uncomfortable and tend to damage the skin over prolonged use.
So what are the alternatives? Are silk face masks better for the skin and at the same time protective?
---
Face masks and skin problems
Cloth and surgical face masks are recommended for public use. They are protective and can prevent transmission of the virus in the community if used properly and always when outdoors. But they also have their side effects.
One of the top Manhattan dermatologists Dr. Dendy Engelman found a surge in facial skin issues in people who use the masks regularly.
This was common in people who wore this PPE at the workplace. There was an increase in cases of skin breakouts, friction sores, congested pores, and skin irritation.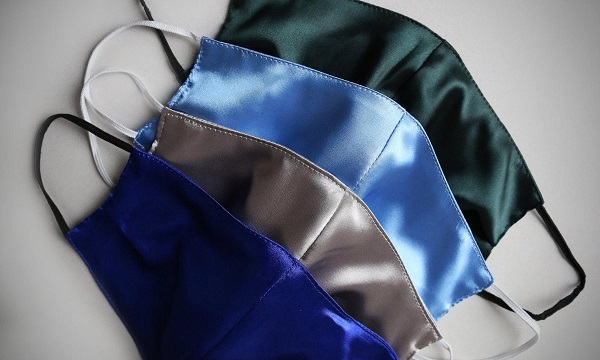 This happened due to the irritation that the face masks caused on the delicate skins of people, especially females.
Even if secured firmly against the face skin, the masks do have some element of movement on the skin. This leads to friction and hence skin damage.
Dermatologist's first recommendation-silk face masks
Dr. Dendy feels that the first thing to do is to stop wearing a surgical face mask and switch to a silk face mask wherever it is possible.
The talented dermatologist feels that of all the materials used to make cloth face masks, silk is the softest and most comfortable one.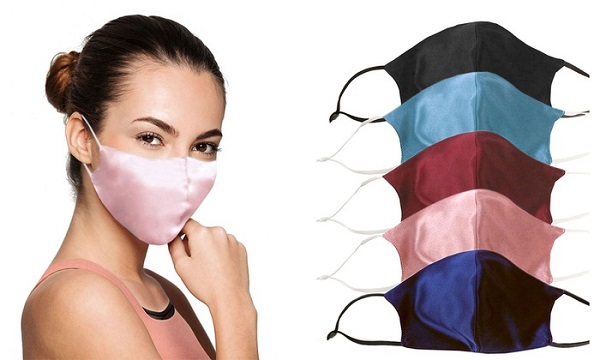 Silk face masks help to avoid those minor skin abrasions on the cheeks and nose area which happen with other cloth face masks. When these abrasions heal, they lead to clogging of the skin pores.
These appear as dots which she has named Acne Mechanica. Thus silken face masks are skin-friendly and healthy for the skin. They are especially recommended for sensitive skins which are common with women.
But are these face masks made of silk safe?
Silk has the added advantage of giving a soft feeling and a general level of coolness. Besides, the comfort factor, they also are breathable. Additionally, they are also protective.
A study carried out at the University of Cincinnati showed that silk is better than other fabric face masks. Because it repels moisture and hence the virus is kept at bay.
But they require two or more layers of silk cloth to be able to save a person from the virus. This would also prevent the opposite person from getting infected. So the protection is both ways.
Also, read Face cover: How to make children wear and keep the face mask on in public spaces?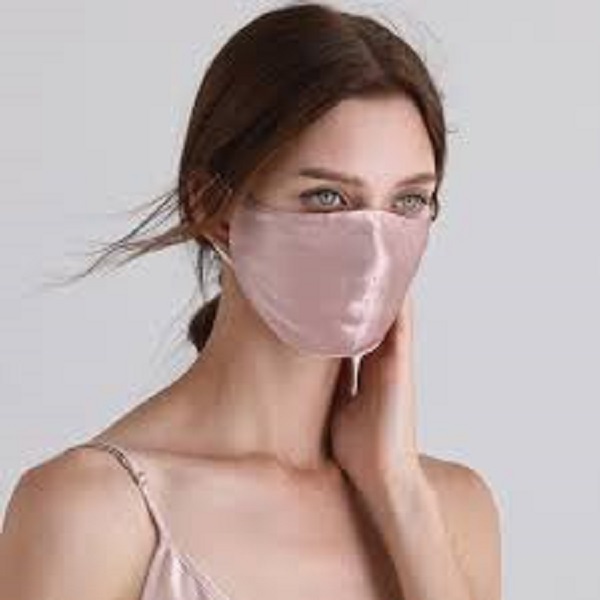 These face masks made of silk cloth also have a removable bendy wire near the nose bridge. This prevents the mask from slipping upwards towards the eyes. And it also prevents any skin indentations.
These are available in the market. They come in different colors and patterns and also vary in the cost range. They also have elastic loops for easy wearing and removal without disturbing the hair.
So next time you want to protect yourself yet look trendy and also avoid any skin issues, go for these lovely silk face masks!