Who is Simon Brodkin? Know about his early life, married, children, social media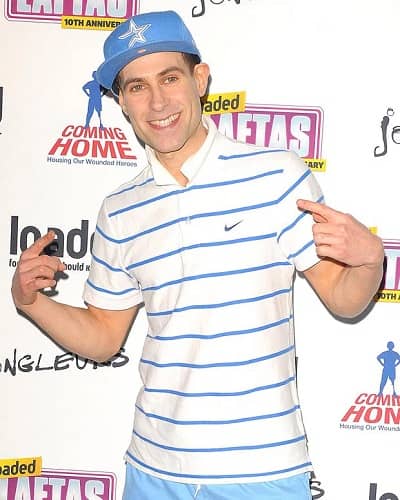 Simon Brodkin is an English comedian known for his cheerful character called Lee Nelson. Simon has worked in TV series Absolutely Fabulous, The Morning After Show, Holby City, Little Miss Jocelyn, The Wall.
AI Murray's Multiple Personality Disorder, Radio 1's Big Weekend, Comedy Rocks with Jason Manford, Three at the Fringe, and more.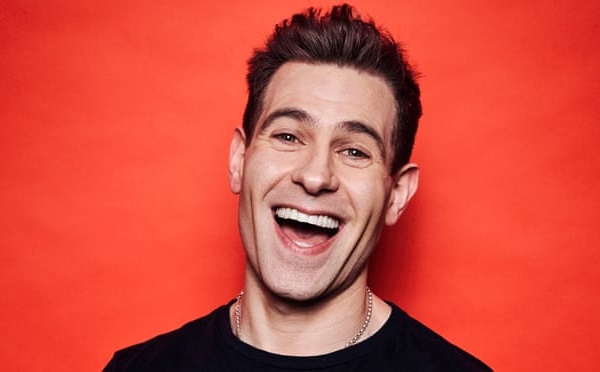 His recent comedy work includes Comedy Central at the Comedy Store, Chris Ramsey's Stand Up Central, The John Bishop Show, Tonight at the London Palladium, Live at the Apollo, and others.
Likewise, he is the writer, star, and creator of two series of BBC Three's ratings smash Lee Nelson's Well Good Show, sketch series Lee Nelson's Well Funny People, and the 90-min special Jason Bent's World Cup's Best Ever Goals, Ever!
Also read Who is Gina Kirschenheiter dating at present? Know about her married life with ex-husband Matthew Kirschenheiter, net worth, social media, biography
Early life of Simon Brodkin
Simon Brodkin was born on 29th September 1977 in London, England. He is 43 years old at present. Brodkin studied at the independent University College School, Hampstead in the London Borough of Camden. Similarly, he studied medicine at the University of Manchester and graduated in the year 2001.
Simon practiced medicine in the Manchester city hospital till the year 2007. He is from a Jewish family. His mother banned him from doing stunts. He said,
"Coming from a Jewish family, my mum had that typical reaction, 'What are you trying to do to me? First you're a doctor, then you give it up to be a comedian, now you're getting arrested. You're giving me a heart attack.'"
Is Simon Brodkin married?
Simon Brodkin is a married man. But he has kept his married life private. In his interview, he said,
"I'm not a serious person and everything I do is knockabout, whether it's with mates or with family. My wife did really visit America and I did kind of go, as I say onstage, that the week she was away I realised that behind my back for the last nine years, that she'd being doing all the childcare."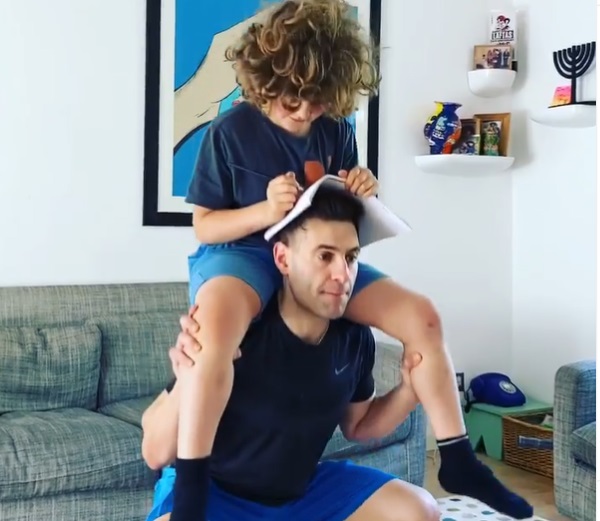 He added,
"We would all be going out and drinking far too much and being silly and I would pretend to be other people. The night I met my wife I think I was Spanish pretty much the whole night. She thought I was from Barcelona and I had to reveal I was English the next day."
Simon has two children as per sources. He shares videos of his son on Instagram.
Also read Insight on the life of real estate agent Brandon Charnas! Know about his married life with Arielle Charnas, Covid-19 controversy, age, social media, biography
Simon Brodkin on social media
Simon Brodkin has around 31.1k followers on his Instagram account. He joined the Instagram account on 16th June 2019. He shares comedy videos on his account. Brodkin has around 117.4k followers on his Twitter account. He joined Twitter in June 2011.
Similarly, he joined Facebook on 28th February 2008. His account has around 761.5k followers. His TikTok account has 71.5k followers and has gained 511.1k likes. Similarly, his TikTok videos get thousands of views. Simon joined TikTok in July 2020.
Also, he has a YouTube channel with 23.1k subscribers. He first uploaded a video on 21st November 2012 which was titled Lee Nelson on Loose Women. He runs The Simon Brodkin Show which he uploads on YouTube.