Simon Cowell Mini-me ruled his Show! His 3-Year-Old Son Eric Steals the Show on 'America's Got Talent'!!
Look's like we got a new judge in America's Got Talent! AGT judge, Simon Cowell brought his 3-year-old son, Eric, on the set of America's Got Talent during Tuesday's premiere and the little one seemed right at home.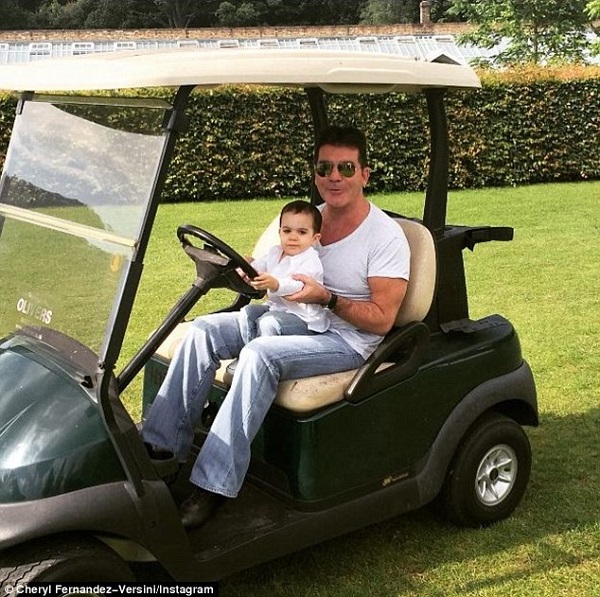 Simon Cowell son as a judge
On the sets of the talent competition, Simon Cowell brought his 3-year-old son, Eric, for the season 12 premiere.
Cowell, 59, was seen snacking backstage with his little boy, behind-the-scenes. He shares Eric with his girlfriend, Lauren Silverman. People got to see the soft side of the tyrannous judge.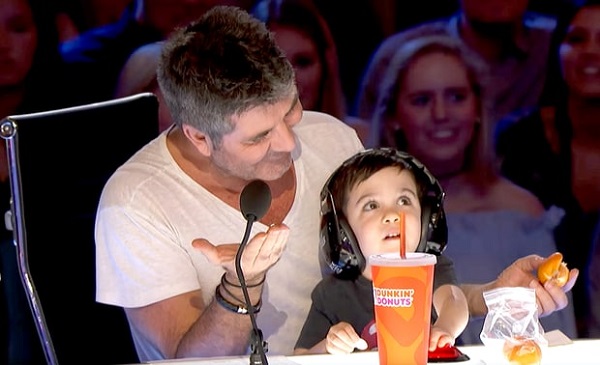 Cowell asked his son,
"If you had to be on a desert island for the rest of your life with either me or mommy, who would it be?" Eric proudly pointed at his dad and said, "Because you press the scary buzzer all day."
During the auditions, the adorable Eric, who was wearing noise-canceling headphones, sat on his daddy's lap. The former American Idol judge asked his son
"Are you trying to do my job? What do I do?"
As he was repeatedly pressing the show's signature red buzzer.
Where Cowell joked,
"That's my job!"
Also read Up and personal! Simon Cowell talks of his previous relationships, affairs, marriage, and children!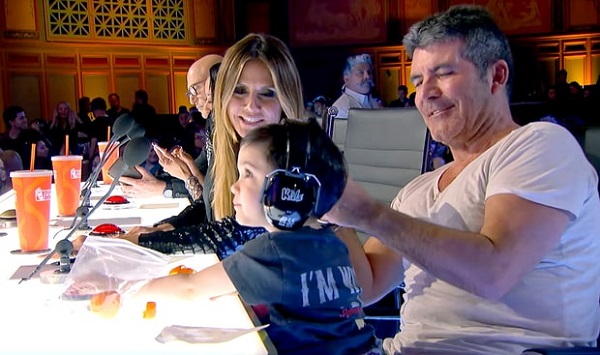 judge Heidi Klum cooed to Eric,
"Just like daddy,"
Cowell is impressed with his son and convinced that his son is a "brilliant" judge. He said,
"I watch him, and when he likes an act he's normally right, and when an act's a bit boring and he loses interest, he's normally right. He loves pushing the buzzers. He's got a real sense of it, and he likes coming down [to set]."
He learned from the best. #AGTPremiere pic.twitter.com/Iqc0zSaXJ8

— America's Got Talent (@AGT) May 31, 2017
America's Got Talent airs on NBC Tuesdays at 8 p.m. ET.
More about Simon's son, Eric Cowell
Eric Cowell was born on Valentine's Day(14th February) 2014 to Simon Cowell and Lauren Silverman. Simon was present at the time of his birth. X Factor spokesman revealed,
"They are all OK. Simon was there for the birth. He landed at 6.15pm, British time, and he was at the hospital by about 7.15pm. He was there for the birth."
Also read Stunned Simon Cowell blown away by deaf singer Mandy Harvey and her incredible audition on America's Got Talent
Short Bio on Simon Cowell:
Simon Cowell is an English reality television judge and producer, entrepreneur, and philanthropist. He is most recognized as a judge on the British TV talent competition series Pop Idol, The X Factor, and Britain's Got Talent. He is also famous as a judge on the American TV talent competition shows American Idol, The X-Factor, and America's Got Talent. Cowell is the principal founder and chief executive of the British entertainment company Syco. More Bio…