Insight on the life of singer Angelic, family, social media, and more biography!
Angelic born as Sophia Montero is a singer and dancer. Angelic is a YouTube star. Her cover song of Ariana Grande's Problem had gained almost 10 million views in just 6 months. At the age of 9, she gained fame after she released the cover of Katy Perry's song Roar. Her video went viral and she gained recognition.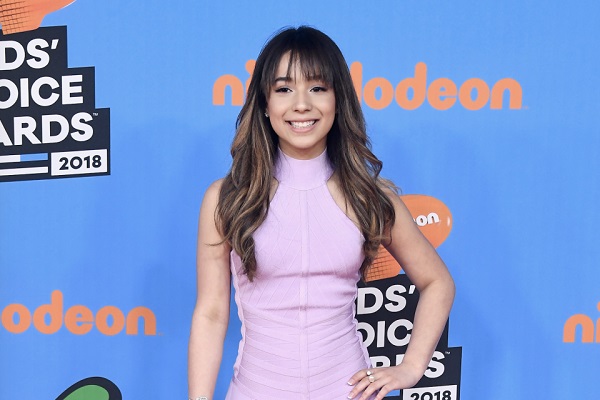 She has made cover videos of songs of other artists like Becky G's Shower, Justin Beiber's What Do You Mean, and Miley Cyrus's Wrecking Ball. Angelic is managed by her manager Gabriel Rodriguez a.k.a. Josh with whom she is very close.
Angelic's family
Sophia Montero known as Angelic was born on 22nd June 2004 in Miami, Florida. She is 16 years old at present. She is the daughter of Leonel Montero Abraham and Maria who is of Venezuelan ethnicity. Angelic moved to Los Angeles, California afterward. Similarly, she has two brothers Angel and Lionel, and a sister Alejandra.
She wished her father on Father's day and wrote,
"Happy Father's Day to all the amazing fathers and single mommas!! ♥️ Definitely a daddy's girl!!"
She added in Spanish which is translated as,
"Daddy I know it is a little difficult for you to read in English, so I am writing it to you in Spanish. I am super grateful for everything you give me, for driving and taking me to all places, for pampering me and taking me breakfast in bed like a princess and many more things. You are my first love, I love you very much and I thank God that I still have you in my life"
Also, she wished her mother on Mother's Day with an old picture of them.
Sophia finds it difficult to manage time between her school, homework, and recording. But she has been working hard on it.
Also read Kristen Messner; Wife Of Famous Lead Guitarist Lindsey BuckingHam; Everything You Need To Know About Her Married Life, Children, Family!
What happened to her main YouTube channel?
Her YouTube channel 'ThisisAngelic' gained more than 1 million subscribers on 10th July 2016. But her YouTube channel has now changed to 'Secret Code' and has 1.79 million subscribers. There is no content available on the channel. It also links to the Instagram account of the same name Secret Code.
Angelic has another YouTube channel with more than 43.5k subscribers. On her second channel, she has uploaded videos like Cater 2 Me, Lose You To Love Me, Lost In The City, and Curfew.
Her videos get thousands of views. One of the most viewed videos on her channel is Lost In The City which was her official music video. She has not revealed what happened to her main channel yet.
Angelic on social media
Angelic has around 569k followers on her Instagram account. She made her first Instagram post on 22nd November 2016. She uploads her photos, videos, and TikTok videos on her account. Also, she has made around 146 posts on her account.
On 4th June 2020, she made a post for the support of black people. She wrote,
"Acknowledging the recent tragic events and thousands of black lives lost to racism and police brutality, I am deeply saddened. The color of your skin or your race should never be the deciding factor between living or dying."
She added,
"Black lives DO matter and I plan to do my part to help push the movement forward. I will extend resources so that you guys can help too"
Angelic has around 8.7k followers on her Twitter. She joined Twitter since October 2014. She is very active on Twitter as she makes Tweets often. Talking about TikTok, she has gained around 101.6k followers.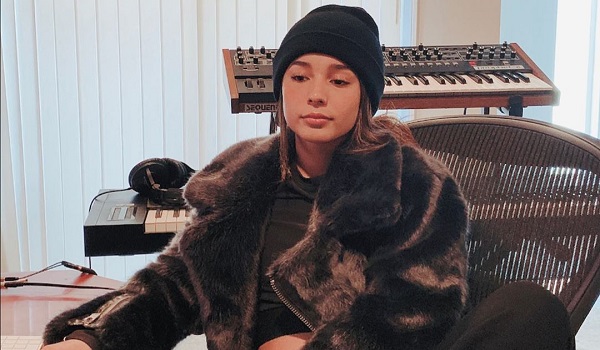 Similarly, she has 902k likes. Her TikTok videos get thousands of likes. It is known that she also has an app available on both Android and ios platform. Her app provides the facility of watching her videos, photos, and even message her directly.
Also read Who is Akiko Matsuura? Insight on her relationship with ex-boyfriend Charlie Heaton, their children, age, Instagram and more biography