Singer Aubrey O'Day undergoes an expensive plastic surgery reconstruction of her face that leaves her unrecognizable!
The Danity Kane singer Aubrey O'Day had admitted to some minor plastic surgeries on her body. Nowadays, a significant number of celebrities are displaying a major body and face transformation by means of cosmetic surgery. Not all are a success. But Aubrey has also decided to jump into this bandwagon. She has undergone a major facial transformation and is totally unrecognizable now. A look at her before and after picture!
Aubrey O'Day and her major face transformation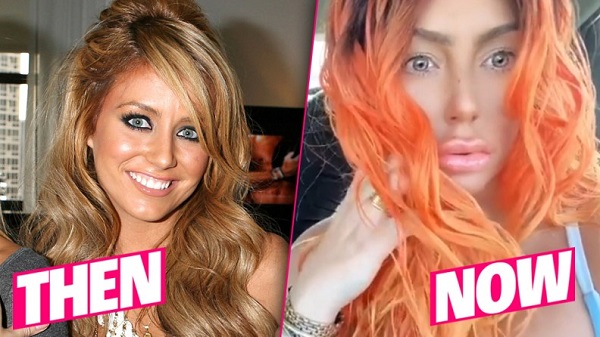 Singer Aubrey is no stranger to cosmetic surgery. She has gone under the knife on previous occasions. But these were mainly small nips/tucks. But now this time, Aubrey has done a complete face transformation by means of an expensive plastic surgery. It is most intense this time and her pictures uploaded on her Instagram reveal it.
Aubrey now has plumper lips and more slender nose compared to her previous pictures. She has posted several selfies of herself on her Instagram stories which clearly reveal the drastic change in her face from what it was before. Aubrey is almost not recognizable now.
The Plastic surgeon Dr. Anthony Youn and his opinion on Aubrey O'Day's transformation
America's Holistic Plastic surgeon Dr. Anthony Youn spoke to Radar Online on this and said:
"Audrey appears to have undergone a lot of cosmetic surgery. And almost all of it looks completely unnecessary to me,"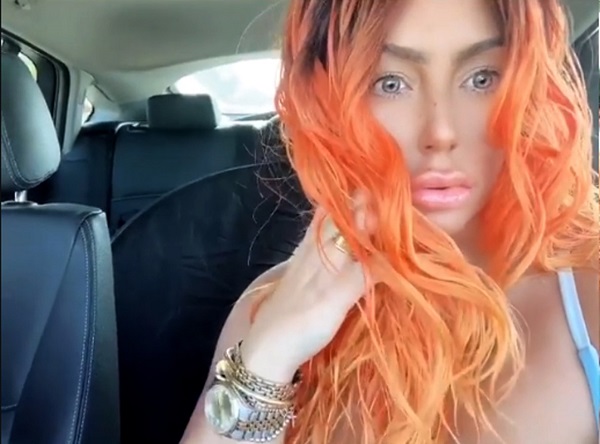 Dr. Anthony has not treated Aubrey anytime personally but he is giving his opinion on her pictures uploaded on her social media. The other celebrity plastic surgeons also reveal that Aubrey has done a costly facial makeover by means of plastic surgery. They state that the whole expenditure for her facial reconstruction might have come to around $ 50k to $ 80k.
Are there any risks of such major plastic surgery makeover of face?
After seeing her before and after pictures and comparing them, people wonder whether it is worth to intervene with nature to such a major level. They also feel that there might be some risks of such drastic facial reconstruction. Aesthetic Injector Kristina Kitsos has worked with several big names of Hollywood for the last 15 years and feels that such costly radical makeovers are also associated with some very high health risks as well. She said:
"As with any surgery, there is always a risk of infection, vascular occlusion, asymmetry and scarring,"
She added:
"With too many procedures, there is a risk of looking older than your true age."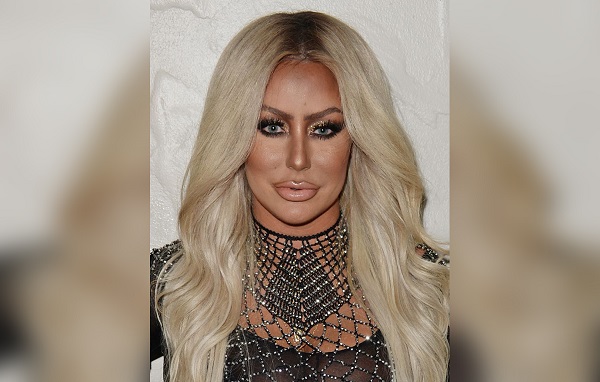 Then why do some meddle with Nature? Kristina opines that the best method to overcome the ageing process and also the damage which has been done to the body and face is to have a strict no-filler diet. This would give a more natural and balanced look. She said:
"For a faster resolution, the filler can be dissolved if it was a hyaluronic acid-based filler. If it was not, it will take time to dissipate. If, however, a permanent filler was used, then this will be a permanent problem,"
Kristina added:
"Once her face has deflated, I would put her on a maintenance routine of proper skincare, anti-aging lasers, an antioxidant-rich diet and seasonal botox and fillers in moderation in order to maintain a youthful glow and facial balance and harmony."
Short Bio on Aubrey O'Day
Aubrey O'Day is an American citizen. She is a Singer-songwriter and television personality. In addition to, she is an actress, fashion designer as well as a fashion model.
Aubrey is famous for her debut Platinum album Danity Kane, which she released in 2006 under the band same name. More Bio…
Source: Radar Online