Find Out What Singer Billie Eilish Loves Doing for Stress Management!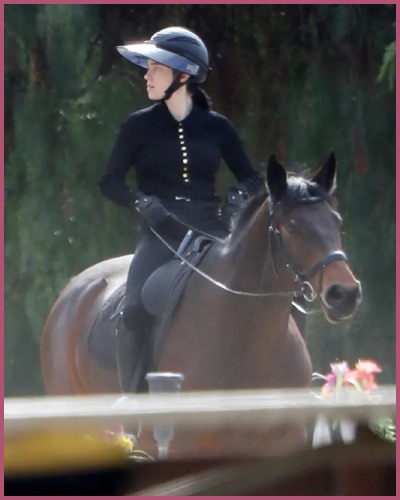 Billie Eilish loves riding horses as it reduces her stress and makes her feel better.
The singer was recently seen enjoying horseback riding in  Los Angeles.
Eilish has been very open about her depression at the age of 13.
---
Billie Eilish enjoys being an equestrian when she's not singing
Billie Eilish is one versatile young lady.
The Bad Guy songstress recently enjoyed horseback writing, which she once admitted helps her fight stress, in Los Angeles on Friday.
The recent images of the 20-year-old show her in full equestrian mode. Eilish was dressed in a helmet, long-sleeve sweater,  gloves, and riding boots for her hobby time.
The singer seemed comfortable and relaxed as her horse galloped for almost an hour in the area.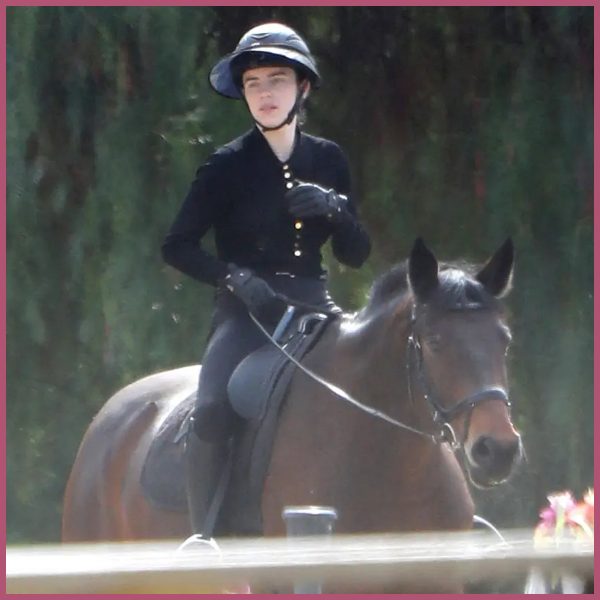 Eilish, as we hear, spent a good amount of time learning to do circles with a trainer and also groundwork at the stables.
In a 2019 interview with Rolling Stones, the Grammy  winner said that horseback riding is "more for my mental health than, like, a  hobby.''
Her mom Maggie Baird, also opened up in an interview about how much her daughter loves horses.
Horseback riding is a hobby not everyone can afford. So, Billie, before she was famous, had to work at the stables in return for lessons growing up.
The multi-millionaire also revealed that she ''couldn't take being the poor girl around the stable."
She told Rolling Stones:
"I made a couple of friends, but otherwise nobody  was very nice. Horse people don't like poor people."
We don't know if the Happier Than Ever singer still chooses to do horseback riding to keep her calm but she's always been very open about her mental health struggles.
Also, Read Billie Eilish! Know about her music career, family, childhood, and relationship status!
Eilish started battling depression at the young age of 13
In July 2019, Eilish, who was just 17 at the time, revealed that she started having depression at the young age of 13 when she was forced to stop dancing because of a serious hip injury.
The Lovely singer admitted:
"It sent me down a hole. I went through a whole self-harming phase-we don't have to go into it. But  the gist of it was, I felt like I deserved to be in pain."
It was when she started getting success and people probably assumed she was happy.
Eilish  said: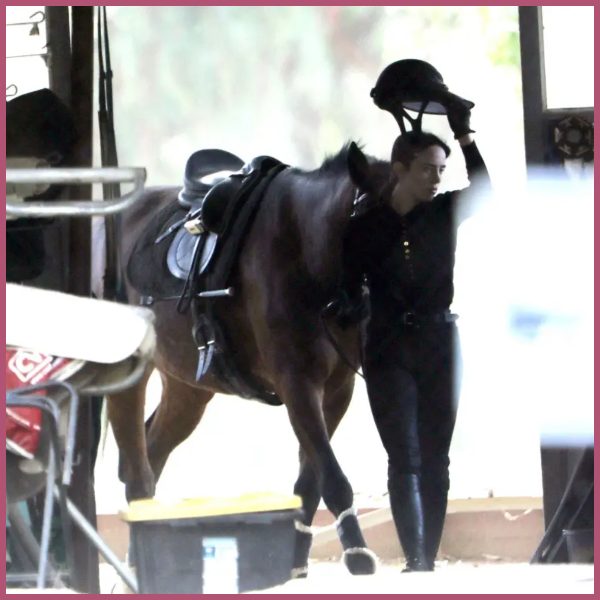 "It's funny. When anyone else thinks about Billie Eilish at 14, they think of all the good things that happened,"

"But all I can think of is how miserable I was. How completely distraught and confused. Thirteen to 16 was pretty rough."
In the same interview, the No Time to Die singer also confessed that she hadn't been depressed in a minute.
Eilish, however, started having panic attacks related to her career and lifestyle, something she did not have to worry about before she got famous.
Billie's experience with mental health problems is proof that no matter how good or successful someone's life seems from the outside, mental health factors can still trouble them.
That is the reason why people with mental health struggles like anxiety and depression get mad when people ask them things like "what do you have to be sad about?" or "but you're doing so well in this part of your life, why not just focus on that?"
These questions absolutely make so sense because mental health is always not dependent on one's career success or exciting personal life. Sometimes people are likely to experience a dark phase even when everything around them seems to be going great.
Also, Read Miley Cyrus' Brother Trace Cyrus Opened Up About The Condition of His Mental Health Before Transforming His Body!