Singer Darius Rucker and wife Beth Leonard divorce after 20 years of married life!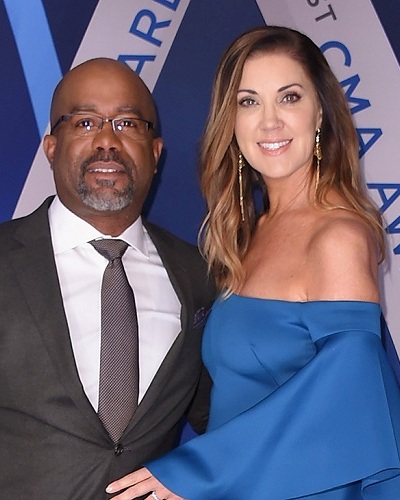 After two decades of enjoying a happy married life, American singer-songwriter Darius Rucker and his wife Beth Leonard have split. The country crooner made the announcement on his Instagram. The couple has two children together.
Darius Rucker and Beth Leonard-divorce
American singer-songwriter, Darius Rucker led a happy married life for the last 20 years. But now the couple has called it quits. They have separated and Darius announced this sad news on his Instagram. On Saturday, 11 July 2020, Darius, 54 took to his social media to share with his fans and the world that he and his wife Beth have separated. For the accompanying photo, he uploaded the image of him with his wife at the Country Music Awards function.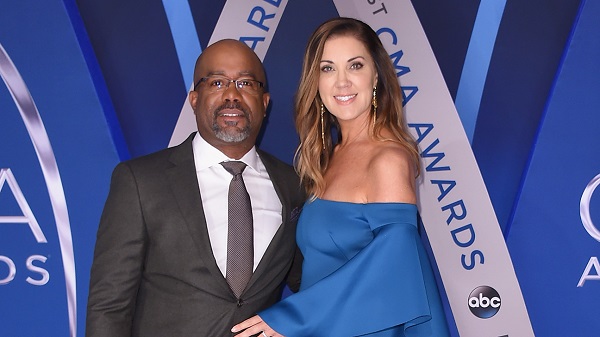 He wrote below:
"Beth and I would like to share that after much reflection we have made the decision to consciously uncouple,"
The singer added:
"We remain close friends and parenting partners and continue to be each other's biggest cheerleaders."

"Our priority will always be our beautiful family. We have so much love in our hearts for each other and will continue to encourage growth and expansion in one other. Please be kind as we take on this journey, and we thank you for your love and support always."
It was a joint statement from the two and it appears that the separation is amicable with no bad blood between them.
The reaction of their fans and supporters
Soon after he posted, his fellow singers offered their support for him and his wife. They flooded the comments section with their words of support. Brad Paisley wrote:
"Love to you,"
Joel Crouse commented:
"Love you homie,"
and followed it with a red heart emoji.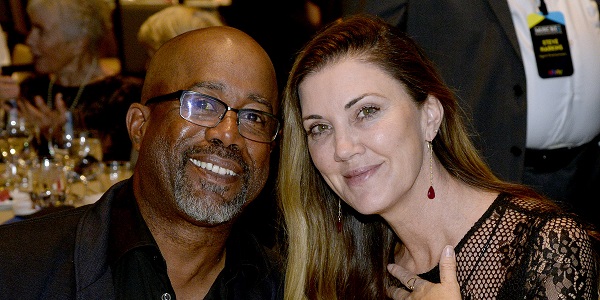 Joe Don Rooney who is a guitarist with Rascal Flatts remarked:
"Nothing but love to y'all."
Jake Owen wrote:
"Love to you and your family man."
Darius' fans also put in their words of support for the singer.
Darius and Beth-the relationship timeline
The couple wed in 2000. The marriage had inspired him to write the single Alright. Their first child daughter Daniella Rose arrived on 16 May 2001. And the couple had a son named Jack in 2005.
And now comes the divorce news. The exact reason for the divorce has not been stated. But it might be differences which could not be repaired and made them grow apart from each other. But they have decided to stay amicable for their kids. Darius also has an elder daughter named Carolyn who was born on 21 April 1995 and is now 25 years old. Her mother is his former girlfriend Elizabeth Ann Phillips.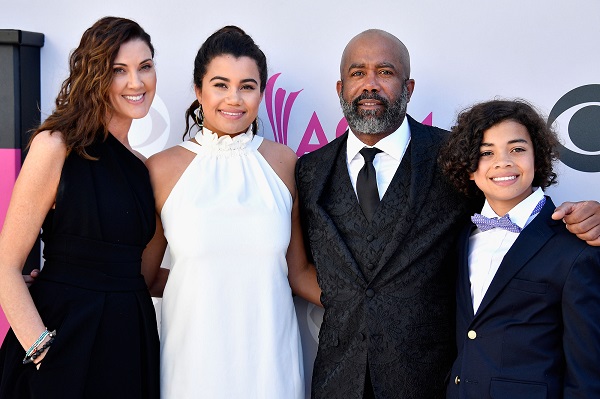 The family was residing at Charleston in South Carolina which also happens to be the place where Darius had grown up. Beth was an events manager at VH1 before she married Darius and went on to become a homemaker. However, she was into charitable work and is the founder and the chair of a non-profit organization called Just For You. The organization aims to boost the confidence of the teens through self-compassion and self-love.
Also, read the bio of Darius Rucker here