Singer Ellie Goulding is engaged to boyfriend Caspar Jopling!
Betrothal news again!  This time it is singer-songwriter Ellie Goulding who has shared the happy news about her engagement to her boyfriend Caspar Jopling.
The announcement
Ellie Goulding, 31 has joined the growing number of celebrity engagements this summer! She and her boyfriend took to the classical and old method of informing about their engagement namely the newspapers. They go an announcement published in London's The Times newspaper. They wrote:
"The engagement is announced between Caspar, son of The Hon Nicholas Jopling of Yorkshire and Mrs Jayne Warde-Aldam of Yorkshire, and Elena, daughter of Mr Arthur Goulding of Hertfordshire and Mrs Tracey Sumner of West Midlands,"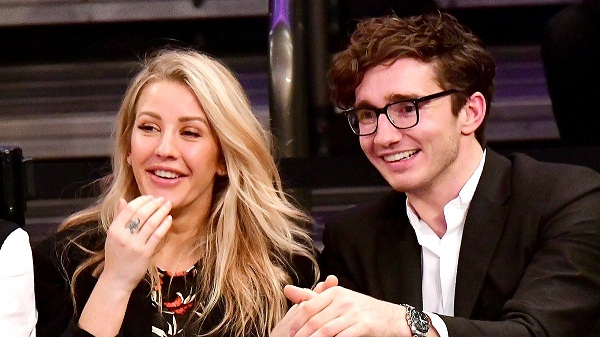 It is said that the couple first broke the news to their family and friends before that let the world know about it. The singer Ellie is over the moon, an insider said. She has never felt so happy, she said.
Also read Cool facts related to Caspar Jopling, the husband of English singer Ellie Goulding!
Their relationship timeline
Ellie Goulding and Caspar Jopling, 26 began dating around 18 months back. Caspar is an art dealer who was educated at Eton College and is English. He is also a former rower who represented Team Great Britain in 2010 at the Youth Olympics Game. Now he works in Sotheby's New York office and is in the corporate development and strategy section of the company. His uncle is Jay Jopling who is a famous and wealthy art dealer.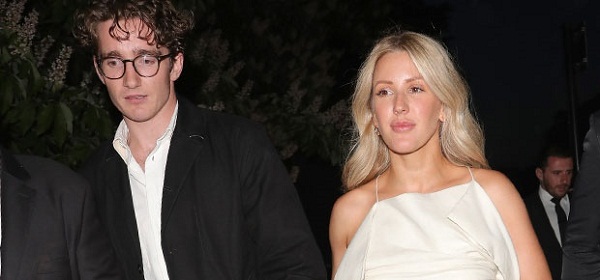 The first news of the link-up came in April 2017 when they were sighted in Mayfair on a night out. The couple also has moved in together recently and the two are spending their time in London and New York City.
The couple has kept their love affair as a low-key affair but they did share some great close pictures of the two on their social media for their fans to see.
Ellie Goulding and her previous relationships
Ellie had a number of hookups. She dated Greg James from 2009 to 2011. Greg is BBC Radio 1 host. She was with musician and record producer Skrillex from February to October 2012. Soon after in November 2012, she was seen with English actor Jeremy Irvine. Their romance continued until August 2013 when they called it quits.
The last time she spent in the company of Scottish DJ Calvin Harris and their relationship was brief for a month from March to April 2013. In late 2013, she was sighted with musician Ed Sheeran. They had never officially confirmed their relationship but it is said that Ed's song Don't is about Ellie cheating on him with Niall Horan.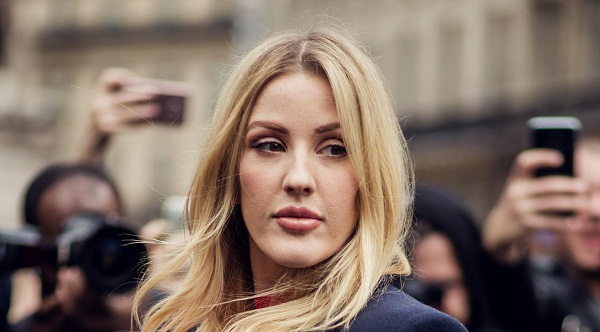 As you have guessed, Ellie was with Niall Horan for a month in August 2013. Ellie was for a longer time in a relationship with the bassist of McFly named Dougie Poynter. She dated him from December 2013 to February 2016. In December 2013, she also was with English singer Luke Friend.
Ellie was sighted with fitness trainer Sam Karl swimming together in the Miami Beach, Florida in the May of 2014. Ellie also has dated Prince Harry in 2016. He is now happily married to Meghan Markle. She was in a relationship with British martial arts artist Bobby Rich from November 2016 to February 2017.
Update on Ellie Goulding marriage
Ellie Goulding is a married woman. She married Caspar Jopling on 31st August 2019. Their wedding was held at Castle Howard. In their marriage ceremony, their close pals and family members attended. Similarly, they welcomed many of their famous friends. Their wedding preparation was held on 28th August with more than 50 staff members.
They set up the marquees and teepees while a stage was also set in place at the venue. Around 300 guests attended their wedding and they spend around £20,000 just on their flower arrangement.
Also read British singer Ellie Goulding married her fiance art dealer Caspar Jopling in Yorkshire, England on Saturday 31 August 2019
Short Bio on Ellie Goulding
Ellie Goulding is an English singer, songwriter and record producer. She is popular for her debut album Lights, which reached #1 on the UK charts. She won the Critics' Choice BRIT Award in 2010. In 2015, she was nominated for Grammy Awards for the first time for her single "Love Me like You Do". More Bio…
Reference: hellogiggles.com, ranker.com, jezebel.com