Singer Grimes gives birth to a baby boy with Tesla CEO Elon Musk!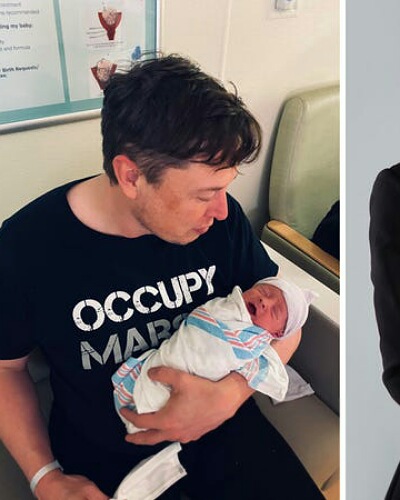 Two years after they started their romantic journey together, Tesla CEO Elon Musk and his girlfriend singer Grimes have welcomed their first child together.
The mother and child are healthy. Elon announced on his social media.
---
Singer Grimes and her delivery
The pregnant singer Grimes has given birth to her first child with billionaire boyfriend Tesla CEO Elon Musk.
Grimes whose real name is Claire Elise Boucheron healthy and so is the baby. The delivery happened exactly on the expected due date of delivery.
Yesterday the baby boy arrived. The same morning, father billionaire businessman tweeted about it:
'Mum & baby all good.'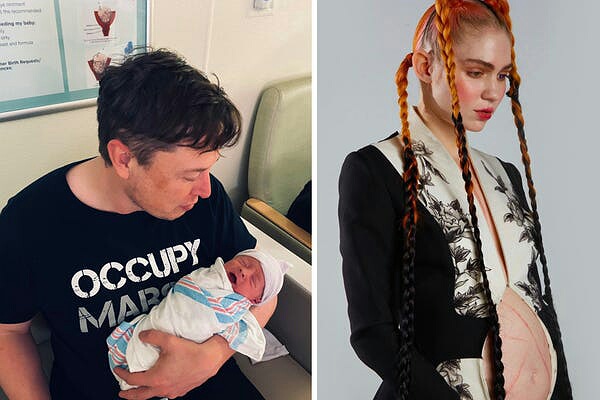 And just a few hours before the actual delivery, a fan had asked Elon to provide them with an update on the birth process. And Elon had responded to reveal that Grimes was, already in labor and that the newborn is just a few hours away.
Apparently, the couple has named the child X Æ A-12 Musk. He had put up the photo of the baby boy as well on his Twitter handle.
The name is quite unique and strange. But Elon, 48 is known for his Twitter jokes. Therefore, it is likely that this may not actually be the child's name.
Fans and followers try to decipher the baby's name
If the name is indeed the true one, then his fans especially on Reddit had some wonderful theories to share about the name. One of them put forth his theory thus:
"The name for the ligature Æ is ash. And the Lockheed A-12 was probably part of the Archangel internal design effort. Do maybe they're thinking: X Ash Archangel Musk."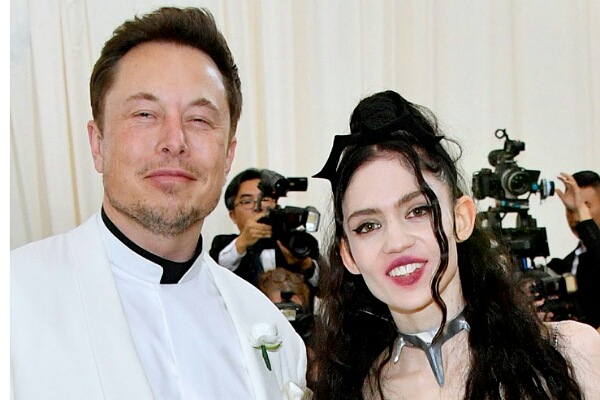 Another Reddit user interpreted the strange combination of alphabets and symbols to mean Sasha Musk. The user combined X, Ash, and A. And this user felt it could mean Sasha Archangel.
The relationship timeline of the couple
The couple went official on their relationship in May 2018 when they debuted together on the red carpet at that year's Met Gala.
They were dating for some time before that. Just before the red carpet appearance, the two had tweeted to each other on artificial intelligence and Rococo.
Elon told Wall Street Journal:
"I love Grimes for her wild fae artistic creativity and hyper intense work ethic."
They were a regular together at several public events after that such as Space X Hyperloop Pod Competition in July 2018. She also met his five sons from a previous relationship.
But later the same year, they unfollowed each other on social media. But in October 2018, they were back as followers of each other's social media.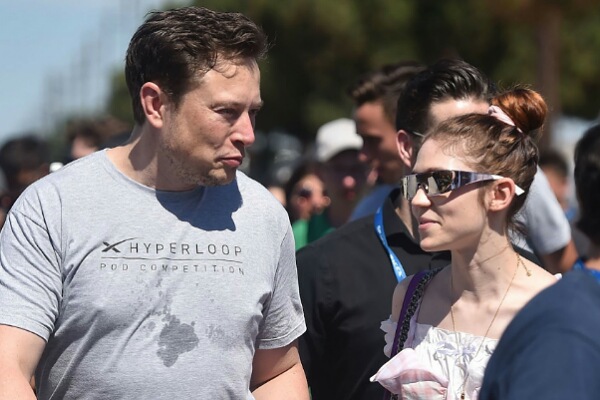 In March 2019, she said:
'Don't tell him I groaned just now. I groaned out of, I don't know, feminism. I mean, he's a super-interesting goddamn person.'
On Christmas Eve, they were together with Kim Kardashian and her husband Kanye West. And this January, Grimes announced her pregnancy. Next month, she revealed that her due date is 4 May 2020.
But in March again there was unfollowing on social media. And now is the delivery news!!!
Grimes Is Expecting; Is She Pregnant With The Baby Of Elon Musk? – Read here
Update: Grimes gave birth to their second child in December 2021. It's a baby girl born via surrogacy. They named their daughter Exa Dark Siderael Musk and her nickname is "Y."