Singer Jessie J posts the story of her misspelled right hip tattoo where 'lose' is wrongly spelled as 'loose'!
Tattoos with the wrong spellings are not so uncommon! But it could be a disaster since it is almost a permanent thing! Such spelling mistakes in tattoos are seen even with celebrity tattoos. Singer Jessie J who is dating Channing Tatum has recently spoken about such error in her right hip tattoo where her song lyrics were inked wrongly.
Jessie J posts her misspelled tattoo picture
Jessie J is a great and famous singer. But there is one tattoo on her body over the right hip which has been spelled wrong. Recently, Jessie J uploaded a picture on her Instagram in which she is seen wearing a two-piece light pink-colored bikini. In this snap, she also showed off her right hip and the tattoo over it.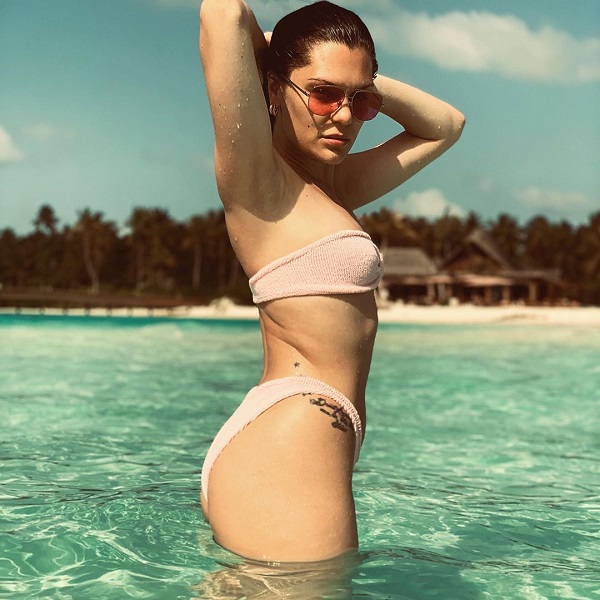 She has a gorgeous body and it looks amazing in the bikini that she is wearing. There are some words over her right hip in a script font and above them, there are stars which are partially hidden by her bikini bottoms. The words are supposed to be the lyrics of her song Who You Are'. The original lyrics are
'Don't lose who you are in the blur of the stars'.
But the tattoo reads:
"Don't loose who you are in the blur of the stars.'
In the caption of this post, Jessie has explained about the spelling error in her tattoo. She writes:
"Yes my tattoo says "don't loose who you are in the blur of the stars". Yes they are MY lyrics from my song who you are, Yes that I wrote. And Yes I spelt the tattoo wrong. Yes it's spelt wrong. Yes I got it done in Essex. And Yes the tattoo artist didn't mention it. Yes I was 18. Yes I still don't know the difference between lose and loose. And Yes It's the reason I wear everything high waisted."
Jessie J and the reaction of her fans and followers
Jessie was honest in her post about the mistake and has admitted it. Hence, her fans were happy for her and appreciated her honesty on this error. One of them commented:
"It makes the best story and you are beautiful." 
Another social media fan said:
"That's a story you be telling your children one day."
A third posted:
"Man I love you Jess."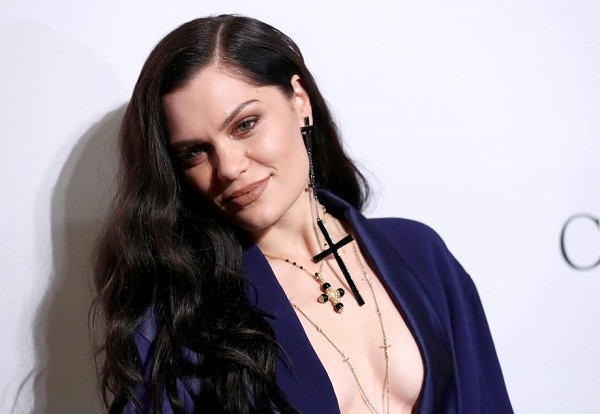 Jessie has also explained this error as the reason that she wears high-waisted so that it is not seen. She also added that she is aware that she has small boobs. Jessie told her fans to not waste their time mentioning it. She said that she sees them every day and knows it.
Jessie J and her 31st birthday
On 27 March 2019, Jessie turned 31 years of age. Her boyfriend Channing Tatum had uploaded a picture of Jessie on his Instagram and wrote:
"Wishing you the happiest day filled with all the love and all the light. You came into this world on this day and lit it on fire. You have blessed our eyes, our ears, our hearts, and our lives. So thank you for just being you. You are so very special. Happy Birthday, Baby."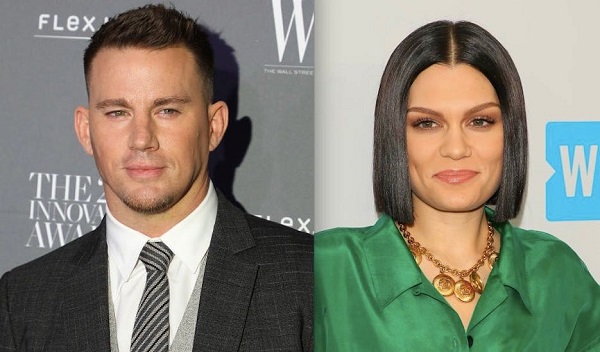 Source: Heat World, Women's Health