Singer Miley Cyrus responds to the Twitter video of her groping by a stranger in Barcelona, Spain outside her hotel!
It was a disgusting incident! Miley Cyrus was walking out of a hotel in Barcelona, Spain when a man grabbed the singer-songwriter and kissed her forcibly. Her husband Liam Hemsworth was walking ahead and was not aware but a security guard stepped in immediately and pulled the man away from the celebrity. Miley has now decided to respond to this incident on her social media.
The groping incident in Spain
The singer-songwriter was in Barcelona in Spain over this weekend. As she stepped out of the hotel, her husband Liam Hemsworth was walking a few steps ahead of her. No sooner, she stepped out of the hotel a man pulled her towards himself and kissed her forcibly.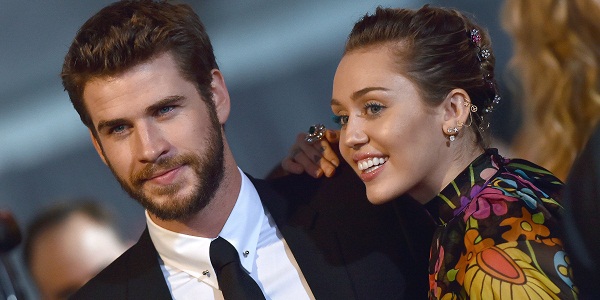 Unfortunately, Liam was totally unaware of all this until a security guard stepped in to save Miley, 26 and there were some noise and commotion about it. The benevolent security man promptly came to the rescue of Miley and separated her from the stranger.
This incident was captured by a man on his video and he posted it on his Twitter handle. Though the incident was scary, Miley soon responded to this Twitter post. Because she wanted to use this opportunity to teach people about consent before touching a female.
Miley Cyrus responds to the incident with her
On 4 June 2019, Miley took to her social media to call out to the disturbing social media comments which followed this Twitter post. She put up on her account the video clips from the show The Talk and Inside Edition to illustrate the situation. Miley wrote that the female's clothes or who her companion is, do not determine her worth or right to privacy. Miley wrote:
"She can be wearing what she wants. She can be a virgin. And She can be sleeping with 5 different people. 

She can be with her husband. She can be with her girlfriend. And She can be naked. 

She CAN'T be grabbed without her consent. #DontFuckWithMyFreedompic.twitter.com/hBDzuflKF1."
"DontF*ckWithMyFreedom' is not just the lyric of her new song Mother's Daughter. Neither is it just a phrase on her and Marc Jacob's Planned Parenthood sweatshirt. It has a lot more meaning to it besides that and it is a battle cry.
Miley Cyrus and her relationships
It was in 2009 that Miley began a relationship with her costar Liam Hemsworth. But the relationship was off-and-on type. They engaged in May 2012 and broke off in September 2013. But in March 2016 they were together again. They again engaged in October 2016. On 23 December 2018, the couple wed in a private ceremony which took place at their home in Nashville in Tennessee.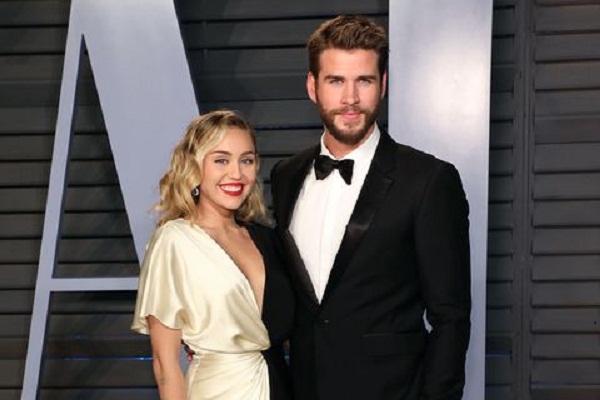 Miley was of queer sexuality and had a relationship with Selena Gomez and Demi Lovato. She also dated actor Tyler Posey for two years before calling it quits. She was also in a relationship with Nick Jonas from June 2006 to December 2007. In 2008 and 2009, she was dating model Justin Gaston for nine months. She was also associated romantically with model Stella Maxwell and actor Patrick Schwarzenegger in 2015.
Short Bio on Miley Cyrus
Miley Cyrus is a singer, songwriter, as well as an actress. Her real name is Miley Ray Cyrus and she belongs to American nationality. She had acted as the character Miley Stewart on the Disney Channel television series Hannah Montana in 2006. Along with her, her father had also starred on the series, which aired for four seasons until 2011.
Furthermore, her songs made it to the US Billboard Hot 100. She has been featured as a coach on the singing competition television series The Voice and has appeared in two seasons of the show in 2016. More Bio…
Source: BBC, Page Six, Wikipedia