Singer Myleene Klass is expecting her third baby! Who is the child's father?
Singer cum model Myleene Klass has got a bun in the oven! She announced the happy news of her third pregnancy on her social media! But who is the child's father?
Myleene Klass displays her baby bump
Myleene posed for a picture which showed her baby bump. She posted the picture this Friday on her Instagram. It shows her a rather big baby bump in a lingerie picture. She captioned the image with just a heart emoji.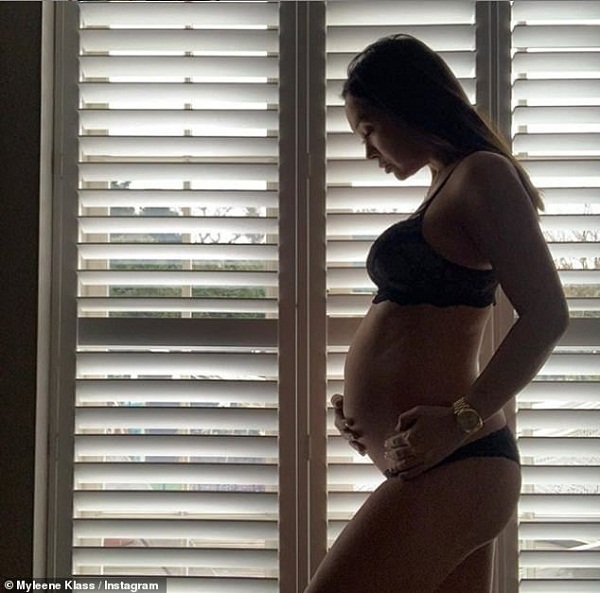 Myleene is currently working at Global Studios in London and her baby bump was visible through her tight top as she exited after her day's work the day after she broke the pregnancy news. She was wearing black-colored top and backless heeled boots which were white in color. She had worn light makeup and her eyes were covered in tortoise-shell sunglasses which had huge cat-eye frames.
Who is the baby's father?
This is Myleene's third child. Her first two children were born with her husband Graham Quinn. Myleene's first child is daughter Ava Bailey Quinn who was born on 16 August 2007. Her second child is daughter Hero Harper who Myleene delivered on 25 March 2011. Myleene and Graham, 41 married on 21 October 2011. It was an intimate affair with just 16 guests. But by 2013 the couple split. On 23 April 2013, they got their divorce.
Myleene, 40 is currently dating Simon Motson and this is her first child with him. They went public with their relationship in 2017 in the month of May. Simon is a fashion PR who owns Ley Line Studio and he also has two children (one son and one daughter) from his previous marriage.
Myleene speaks about her second love
Myleene was devastated when her first marriage broke down. She felt that she would not be able to trust anyone in her life again. She told at that time to Woman magazine:
"I thought I'd never smile or trust anyone ever again."
Also, read Filipina actress Andi Eigenmann pregnant with the second baby! Who is the baby daddy this time?
Later this month, Myleene also spoke to Fabulous magazine and said:
"How awful that I could have gone through my life and not met him. Imagine never getting why people write those crazy love songs or do crazy things."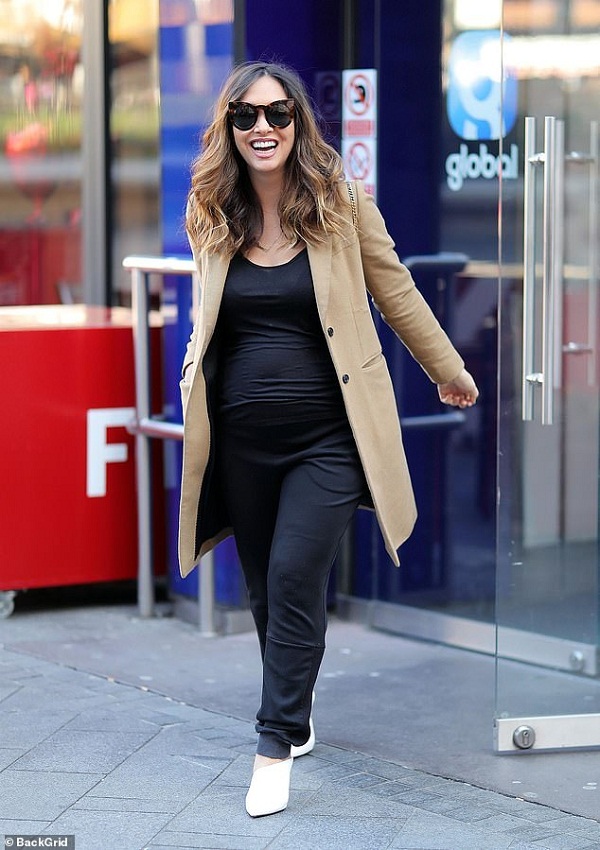 She continued:
"I get it now as a grown-up, and it's a lovely, lovely thing. To feel like this is a whole other level, and it's quite incredible. I'm just very happy. About time, eh?"
Myleene had also revealed at that time on how she and Simon met. It was through a girl who had called her up and told her that she knew of a boy in a similar situation as her. The girl had told that the boy had split with his girlfriend three years back and had children of similar ages as Myleene's kids. Myleene went on to say:
"And yes, it was instant. You think that only happens when you're teenagers, but it was genuine and not some knee-jerk reaction."
Myleene and Simon did not want to rush and they met each other's children after a one-year gap had lapsed. Now they are all happy together and call themselves Klotsons. A number of her celebrity friends such as Jess Wright, Emma Bunton, Alesha Dixon, Heidi Range, and Vicky Pattison congratulated Myleene on the social media for her pregnancy.
Source: Daily Mail