Singer Pink writes about the wonderfulness and awfulness of marriage! She said that therapy helped save it!
American singer, Pink, 41 spoke candidly about her marriage and relationship with her husband of 14 years, Carey Hart, 45. She posted on her Instagram for her 8 million fans a frank side of her marriage calling it awful and at the same time wonderful. She had her ups and downs in marriage and also required regular marriage counseling therapy to keep it going.
Pink and her relationship and marriage to Carey Hart
Singer Pink and former professional motorcycle racer, Carey Hart met in Philadelphia in Pennsylvania at the 2001 X Games. They started dating. It was the singer who proposed to Carey in June 2005 during the race in Mammoth Lakes in CA. She used a pit board which read:
"Will you marry me?"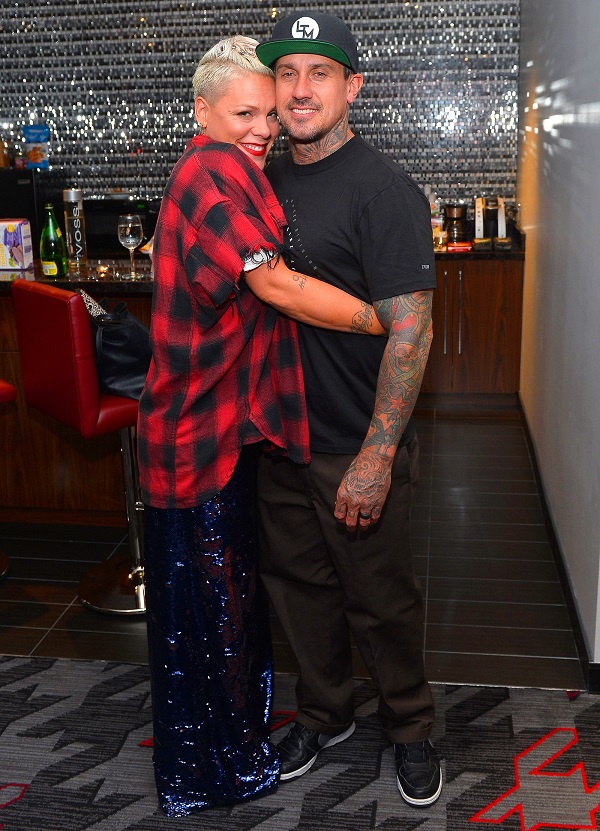 She later wrote:
"I am serious."
On 7 January 2006, the couple wed in Costa Rica at the Four Seasons Resort. Their first child, daughter Willow Sage arrived in June 2011. The couple's son Jameson Moon was born in December 2016. Pink mentioned about the problems of their relationship and the therapy sessions on her Instagram.
The Instagram post
Pink uploaded a sweet photo of the two and captioned it:
"He's still my favorite sweet little dirtball. He and I have been at this a long time, and it is our relentless and stubborn idealism that keeps us together."
She added:
"Marriage is awful, wonderful, comfort, and rage. It is boring, terrifying, and a total nail biter. It is loving another fallible creature while trying to love yourself. And it is a lifetime of coming back to the table."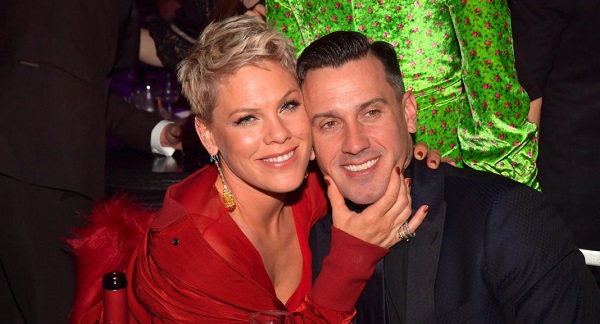 The singer feels that therapy is a must and helps a relationship to get back to track and keep going. She wrote:
"People laugh at us because we're either fighting or laughing. They roll their eyes when we talk about therapy. But I'll tell you what. It's worth it. All of it. Even when it isn't."
Additionally, she justified:
"Therapy isn't for weak people or hippies or liberals. It's for broken people that want to be whole. It's for runaways that want a family. And it's a lesson on how to sit down and listen. How to love yourself so that the other person can, too."
The breaks in their relationship
It has not been a smooth ride for the couple. They had their share of trouble in marriage and the relationship. Earlier in 2003 they had split for two years and reunited in 2005. After their marriage in 2006, the couple had again separated for three years. They took marriage counseling and reunited in 2009. And now, the marriage is okay.
Read here: Learn about Leigh Arnold's career, marriage and her infant's death due to Sudden Infant Death Syndrome!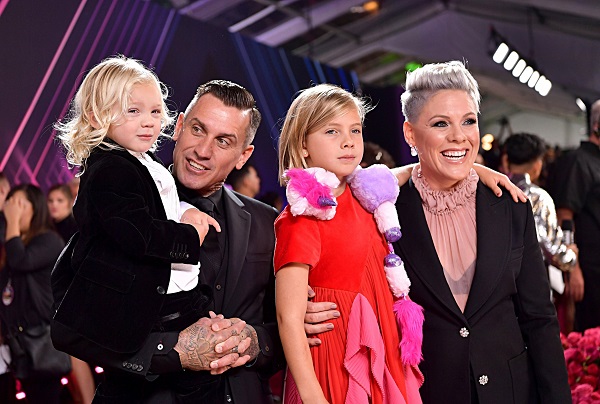 She intermittently shares family photos on her Instagram. Just last month, she had put a photo of Carey after his rotator cuff surgery. She posted a photo of Carey from the hospital bed post-surgery. He was wearing a face mask. She captioned it:
"My man baby. I love him so. Successful surgery and now, let the healing begin. #bionicman #rotatorcuff #nurseratchetwillseeyounow."
Her post got more than 600k likes.