Singer Rihanna confirms that she is dating billionaire Hassan Jameel!
The famous singer Rihanna is enjoying her low-profile life in London. There have been rumors circulating that Rihanna is in a secret relationship with a billionaire named Hassan Jameel. But all this time, Rihanna had kept mum on this relationship. But now, she gave an interview to Vogue magazine. In this rare interview, she confirmed that the rumors were true.
Rihanna and her admittance of her love with Hassan Jameel
Rihanna is residing in London for the past two years. She seems to be enjoying this low-key life. She admitted that she was in love but she did not name her boyfriend this time. The singer told Vogue magazine during her interview:
"Yeah, I'm dating," 
She continued:
"I'm actually in an exclusive relationship for quite some time, and it's going really well, so I'm happy."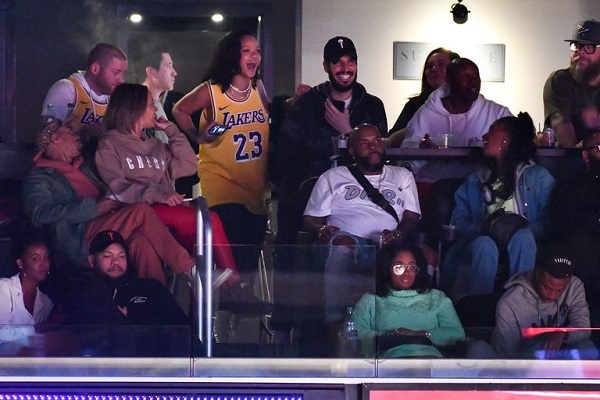 Rihanna also is wanting to have kids no doubt with Hassan. Earlier, in an interview given to the Interview magazine, Rihanna has named her boyfriend as Hassan Jameel. When queried about wedding. Rihanna had honestly said:
"Only god knows that, girl. We plan and god laughs, right?"
Rihanna and her relationship with Hassan Jameel
The singer and the Saudi businessman Hassan Jameel are in a relationship for the past two years. In June 2017, the couple was spotted kissing and having coffee in Spain. In November the same year, the two dressed up for Halloween together for the dinner in Cambridge, Massachusetts. ; she dressed as a Kylo Ren and he a penguin. In December 2017, Rihanna has a diamond ring on her finger but denies an engagement.
In June 2018, there were some rumors of their breakup. And in July, they were in Mexico and had an argument there. She posts that the argument was about soccer and nothing more. In November 2018, they are seen on a date in Santa Monica. This year February, they are seen together at the Los Angeles Lakers game in the Staples Center. In June, they go for a vacation to Italy.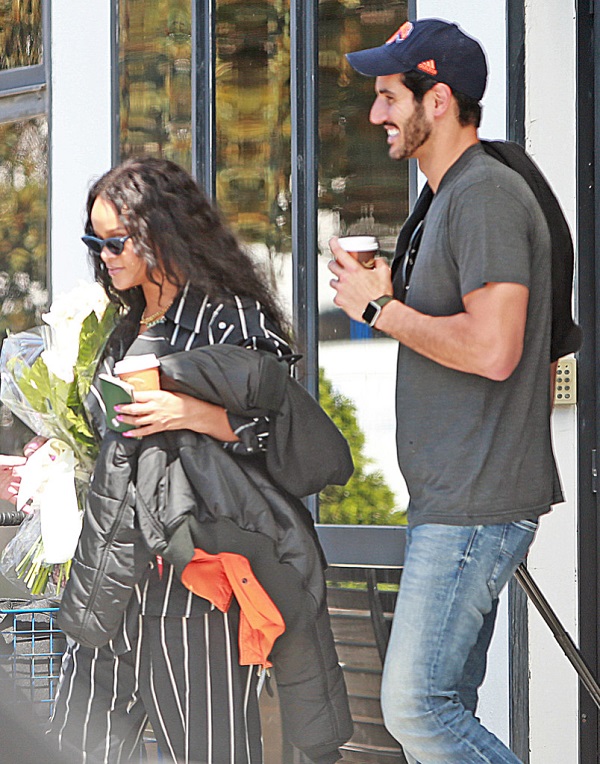 In the same month, she admits that she is in love with Hassan. Their public appearances seem to be on the rise and now Rihanna has confessed that she is in love with the Saudi businessman.
Rihanna and her refusal of the Super Bowl halftime show
She was invited to do the Super Bowl halftime show but she turned down the offer. The Vogue reporter also asked her the reason for this and she said that it was in support of Colin Kaepernick. Colin is a former NFL player and he was the quarterback in it. In 2016, when the National Anthem of the USA sang, Colin refused to stand. Instead he first sat and later knelt during the National Anthem. This was a mark of protest against the police brutality and racism in the USA. More players joined in this protest and though many supported Colin's this gesture, there were a significant lot who criticized it.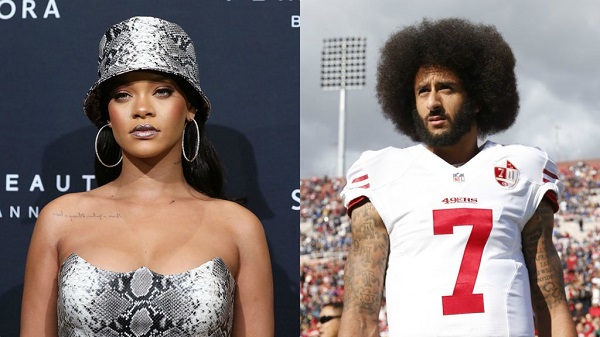 The next year, he was not selected on his team and no team drafted him. The same year, he filed a grievance stating that athletes cannot be denied employment based on their political ideology. Rihanna has solidarity with Colin and does not support NFL's stance. She justified her refusal:
"I couldn't dare do that. For what? Who gains from that? Not my people. I just couldn't be a sellout. I couldn't be an enabler. There's things within that organization that I do not agree with at all, and I was not about to go and be of service to them in any way."
Short Bio on Rihanna
Rihanna is a popular songwriter, pop and R&B singer of Barbadian origin, Fashion Designer, Model, and Actress. She is also one of the parts of Music stars. She came to fame after her singles, Murderer. More Bio…
Source: Elle