Singer Robbie Williams recalls the three years when he was secretly battling his mental condition called agoraphobia!
Singer Robbie Williams had told no one about his agoraphobia until now. He had secretly fought this disorder for three years from 2006 to 2009. After that, he re-emerged his old self and has, not looked back!
Robbie Williams talks of his agoraphobia
Singer Robbie started as a cherubic boy of 16 years on the pop boy's band Take That. In 1995, he broke loose and took to his solo career. This also went well and he had once boasted that he is rich beyond his wildest dreams.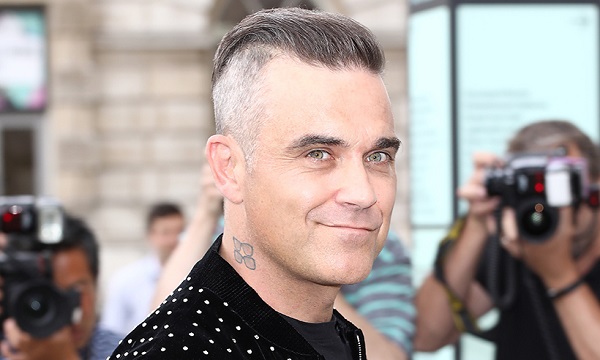 But then suddenly something happened and he became agoraphobic. Robbie said:
"My career had gone stratospheric and taken me to Mars, and I needed some time to get my equilibrium back and get myself back together,"
He continued:
"It was my body and mind telling me I shouldn't go anywhere, that I couldn't do anything. It was telling me to just wait — so I literally just sat and waited.

"I was agoraphobic from around 2006 to 2009. Those years were just spent wearing a cashmere kaftan, eating Kettle Chips, growing a beard and staying in."
Robbie Williams turns down a great offer
Robbie at that time was offered to host the American Idol for $26 million. But he could not face going out in public and turned this offer down. He recalled:
"I remember they offered me £15 million ($A26 million) to take over from Simon Cowell on American Idol, plus a big gig in the States, but I turned it down because I wasn't leaving the sofa at the time. I just couldn't."
The comeback of Robbie Williams – 2009 and beyond
Things changed for Robbie when he heard the song of The Killers called Hyman on the radio. The lyrics of the song went:
"And sometimes I get nervous / When I see an open door",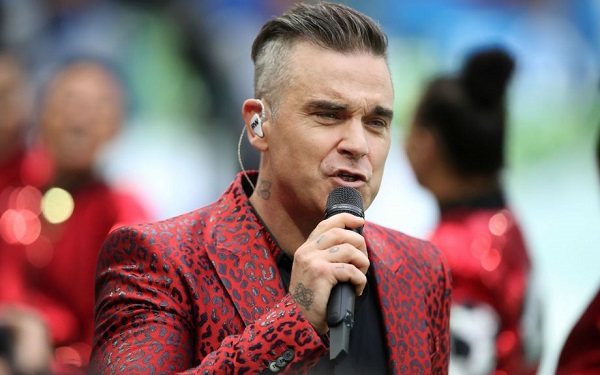 Robbie took therapy and did a comeback. He appeared on The X Factor but people said that he was not what he was before. He then had a reunion tour with his old bandmates and that did the trick. It was a huge success and the old Robbie emerged again. He said:
"I had to relearn how to entertain. It wasn't an easy process — it was like having a car crash and then learning how to walk again.

"If it wasn't for Take That and rejoining them, I don't know if I'd have come back at all."

"Initially, I got to hide in plain sight — I could hide behind my boys. They helped an awful lot."
He is now the country's biggest musician and has also wooed the crowds in the United States. He has trimmed down a lot and maintains his body by means of boxing training six times a week.
Despite a good body,  he suffers from body dysmorphic disorder or BDD and feels that his body has some major flaw in it. But he added:
"I have appalling self-image and remember going to see this therapist and telling him I was hugely overweight.

"He told me I was dysmorphic, and it explained a lot.

"I went away feeling amazing.

"I am pretty much in the best shape of my life right now, but I will always have that feeling of, 'Oh, I could lose another 10 pounds (5kg). And I don't know if that will ever change. But right now, I'm more confident than I've ever been. At 45, I've just started to like myself a little bit more."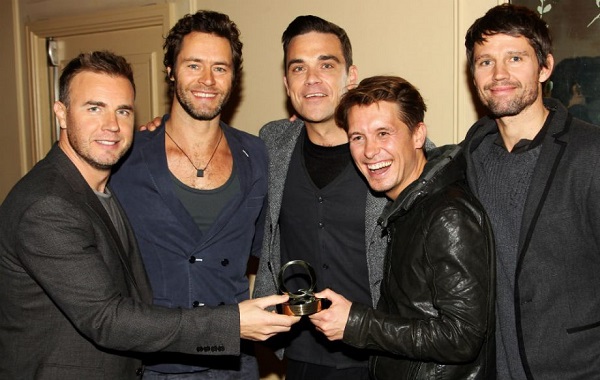 Short Bio on Robbie Williams
Robert Peter Williams known as Robbie Williams is an English singer-songwriter and entertainer. From the year 1989 to 1995, he found fame as a member of the pop group Take That.
Similarly, he sold more albums in the UK than any other British solo artist in history. More Bio…
Source: News AU