Singer Stevie Wonder, 69 is set to have a kidney transplant this September!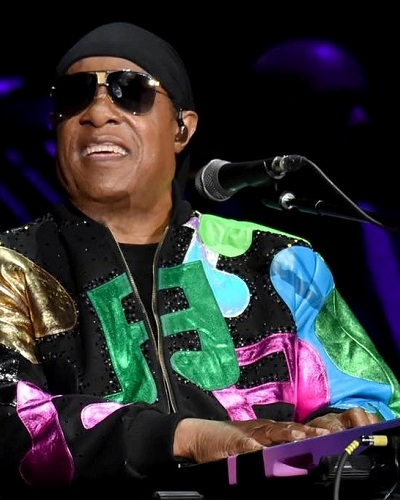 Stevie Wonder is an R&B singer and he revealed that he has a scheduled kidney transplant surgery this September.
He was talking at a huge gathering at London's Hyde Park on 6 July 2019.
---
Stevie Wonder talks about his kidney transplant surgery
Singer Stevie Wonder, 69 gave an update on his health to his fans. He was performing a gig at Hyde Park in London on 6 July 2019.
He told the crowd that he has a kidney transplant surgery which is due in September 2019. Stevie told them that he will give three more performances before this major surgery.
Stevie first performed his hit of 1972 called Superstition. He then announced his kidney transplant to his gathered fans. He added that he does not want any rumors about his health from spreading and hence he decided to tell his fans about his health condition himself.
The singing legend said:
"I have a donor and it's all good,"
Stevie did not provide more details about his kidney disease. Usually, it is an end-stage renal disease that requires a kidney transplant as a remedy.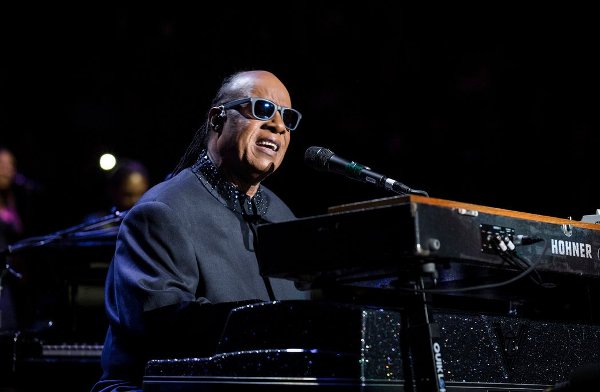 About Stevie Wonder's concert
The popular singer gave a headline performance at the British Summer Time festival. Additionally, he covered John Lennon and Yoko Ino's Imagine.
He said:
"We're going to keep singing this song until we all cut the bullshit,"
He also commented on the politics of the USA. Stevie has been a vocal opponent of Donald Trump and his ways of administration. He said:
"Those of you who know the right thing to do: do the right thing. Unity has never been this hard."
In November 2016, before the Presidential election in the USA, Stevie had compared his voting for Trump to driving a patient to a hospital. He added:
"Because I'm not an experienced driver, right? So my belief is that Hillary is an experienced person of the government, and she has spent 30 years with a commitment."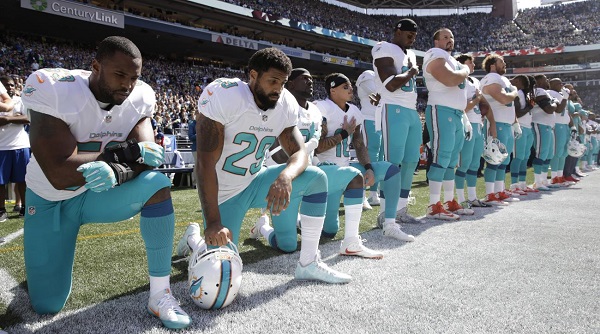 In September 2017, the NFL players kneeled during the National Anthem play at the Global Citizens Festival in New York's Central Park. as a mark of protest against the social oppression of people of color in the USA.
Donald had criticized these players but Stevie was all support for them. He praised them for their courage and great thinking.
Stevie Wonder-the great singer and a humane influencer
Stevie is blind but a great singing icon. His words carry great meaning and empathy. In solidarity with the NFL players and their peaceful protest against the colored race, Stevie paused in between his concert to express his support.
After a small skit in which a dark man in New York is arrested for crossing a street and jailed for 10 years for no fault of his, Stevie came onto the stage.
With the help of his son Kwame Morris, he kneeled on both his legs and said:
"If I can see it, dammit, I know you can see it."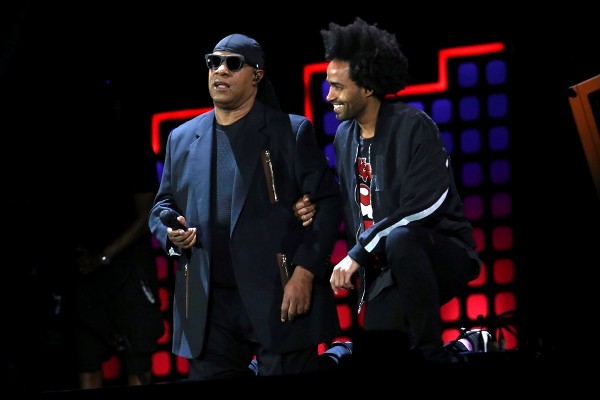 It was a touching moment indeed to watch this!
Source: married biography, The Guardian