Singer Tyler Filmore is engaged to girlfriend Paige Korte!
Country singer Tyler Filmore has some happy news to share with his fans and listeners. He proposed to his girlfriend of three years Paige Korte and she has accepted his wedding proposal! This means that the couple is set to walk down the aisle anytime soon. Tyler spoke to People magazine about this engagement.
Tyler Filmore is engaged!
The country singer Tyler Filmore is set to marry his girlfriend Paige Korte. Recently, Tyler proposed to her and she has said YES. The excited and joyous shared the news with his fans. He made the announcement to People magazine. The couple supposedly got engaged on Memorial Day weekend in May 2020.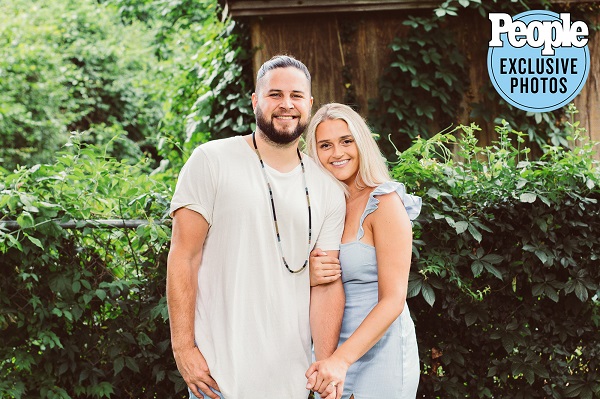 Revealing his feelings, Tyler, 31 told People:
"I've written so many songs about love and finding 'the one' that when it actually happened, I couldn't believe it,"
Paige works as a cardiac sonographer at St. Thomas Hospital in Nashville and she is now 26 years old. Expressing his emotions, Tyler said:
"I'm excited to share my whole life with her from days at home on the couch to life on the road. I'm beyond thankful to have found my person!"
The proposal details
Tyler has a YouTube page and he shared the video of his proposal to Paige on it. And in the video, Tyler goes down on one knee with an engagement ring in his hand. He then gives an emotional and heartfelt speech.
In it, he says:
"Paige, I loved you ever since the moment I met you. I knew I was going to spend forever with you. I had written this down a million times but it's completely lost on me at the moment. And I can't imagine spending my life with anybody else other than you. You're the most special human, beautiful inside and out that I've ever met. If the last three years were any sign of the rest of my life, I can't wait to spend it with you. Will you make me the happiest man in the world?"
The relationship of the couple
The couple's first meeting was at a Tin Roof restaurant in Columbia in South Carolina in 2017. They became very good friends and soon started dating. Initially, their relationship was a long-distance one and difficult for both. But this phase lasted for a year since Paige then moved to Nashville to be with Tyler.
Also, read Engagement news! Aaron Carter proposes to girlfriend Melanie Martin who miscarried their first baby!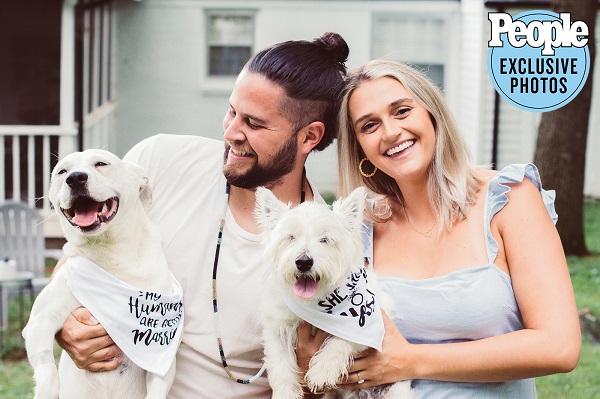 The couple now lives together and also possesses two dogs namely Wrangler and Nala. Prior to his proposal to Paige, Tyler also put up on his YouTube his song which he has not yet released. It is the original song and titled We'll Be. Tyler wrote this for his bride-to-be and Mitchell Tenpenny and Michael Whitworth have written the lyrics.
Tyler's first hit song was in 2018 and called Slower. And his other releases include Other Girl. It was the opening act on That Girl Was With Me Tour of Lauren Alaina earlier this year.