Singer Victoria Swarovski Marries In Italy, Wears A £700,000 Dress Embellished With 500,000 Swarovski Crystals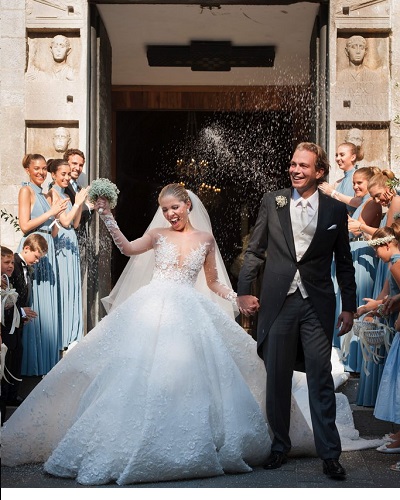 This weekend, Victoria Swarovski married Werner Mürz in Italy, wearing a dress with five hundred thousand crystals. In this session, we will be learning about the prolific marriage. Her husband, Werner is a real estate investor worth $1.3 billion.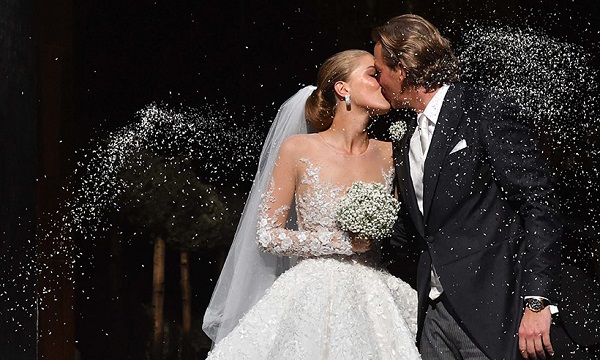 The Marriage Ceremony
The 26-year-old singer and heir to the Swarovski crystal empire, Victoria Swarovski married the property investor Werner Mürz at the San Giusto cathedral located in Trieste, Italy over this weekend. And naturally, it was a sparkling affair.
However, one of the most focused points of the marriage ceremony was the highly decorated dress that Swarovski had worn. The bride wore a bespoke dress by Dubai-based couture designer Michael Cinco.
Embellished with 500,000 Swarovski crystals, the dress she wore weighed in at forty-six kg. The corsage of the dress that Swarovski wore was made almost completely out of the chiffon petals and the crystals. Swarovski's dress reportedly cost in an excess of £700 thousand.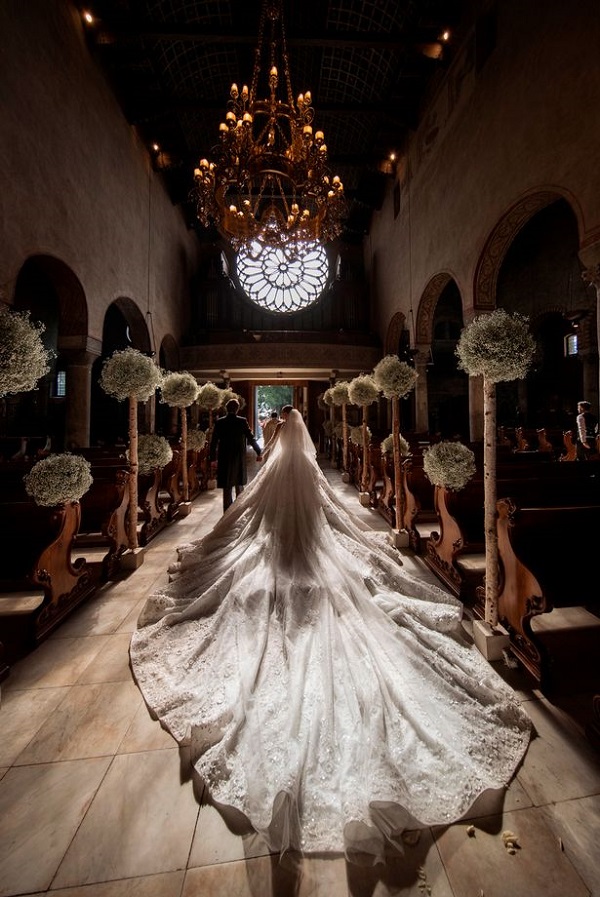 Victoria completed her bridal look with the shoes by Jimmy Choo. Inside the San Giusto Cathedral in Trieste, white flowers lined the aisle.
Meanwhile, the five bridesmaids wore blue silk halterneck dresses.
Other Dresses
Swarovski later changed into two further dresses one for the cake-cutting ceremony and other for the first dance ceremony. She wore a total of three wedding dresses on the day, including a dramatic red gown for dancing, and a crystal-covered column gown to cut the cake.
The couple hosted their wedding breakfast for 250 friends and relatives on the decking at Maxi's Restaurant Portopiccolo.
Also read:
The Australian Vlogger Alex Hirschi married to Nik Hirschi. Alex to buy Koenigsegg Agera RS for the luxury drive for its power!
Luxury Italian brand Bvlgari to showcase the most magnificent jewelry pieces and gems at Moscow Kremlin starting this Friday!
Honeymoon
Swarovski and Mürz then went on for their honeymoon in St. Tropez.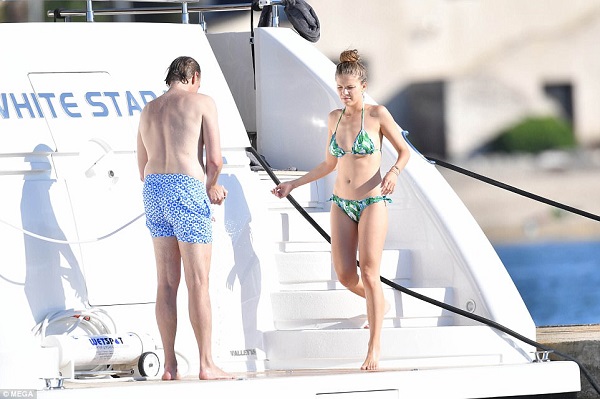 What are Swarovski Crystals?
Swarovski crystals are man-made gems manufactured in Austria. They are precision-cut, beautiful, high-quality lead glass crystals. It has been five generations that the Swarovski family has continued the tradition of making crystals from their factory located in Wattens, Austria.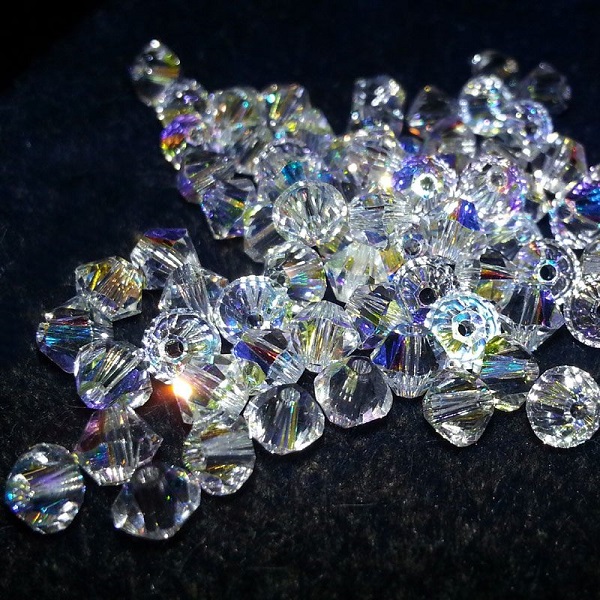 Short Bio of Victoria Swarovski
Victoria Swarovski is an entertainment personality, Austrian pop singer. She is also the heir to the famous Swarovski Crystal Empire. More bio…