Sir Michael Parkinson talks of the dulling of Sir Billy Connolly's brain due to Parkinson's disease! Billy and his wife Pamela lash back!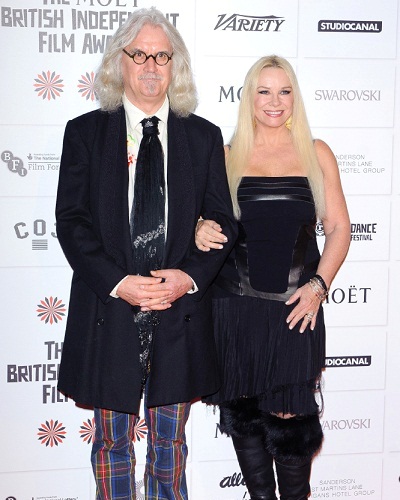 English broadcaster Sir Michael Parkinson gave a sad update on comedian Sir Billy Connolly who is suffering from Parkinson's disease for the last few years.
Sir Michael Parkinson on the Saturday Morning Show with James Martin
Less than a week back, Sir Michael Parkinson, 83 had appeared on the Saturday Morning Show with James Martin when the 83-year-old broadcaster expressed his sorrow on seeing his long-time friend Sir Billy Connolly whom he paid a recent visit. He told celebrity chef James Martin, 46:
"The sadness of Billy now is that wonderful brain is dulled.

"I saw him recently – he's now living in America – and it was very sad, because I was presenting him with a prize at an award ceremony."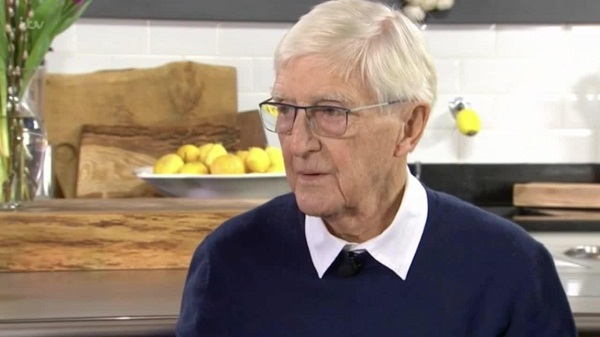 Sir Michael said that he dined with Sir Billy and during the over-the-dinner conversation Michael found that some of Sir Billy's talk was very peculiar and awkward. He went on to talk about the dinner-time:
"We had an awkward dinner together, because I wasn't quite sure if he knew who I was or not."
He added:
"But we were walking out after the presentation to go down and have our picture taken, and he turned to me and put his hand on my shoulders,"

"He said to me, 'How long we known each other?' I thought, oh god, he doesn't really know me."
He seemed to have no orientation of the place, context, and time, Michael said.
The impact of the meeting on Sir Michael Parkinson
Sir Michael had gone for an awards presentation to the house of Billy Connolly. Sir Michael has been deeply upset after seeing his friend's health and mental condition. He said:
"To know someone as long as I knew and loved Billy… it was an awful thing to contemplate, that that had been taken from him in a sense."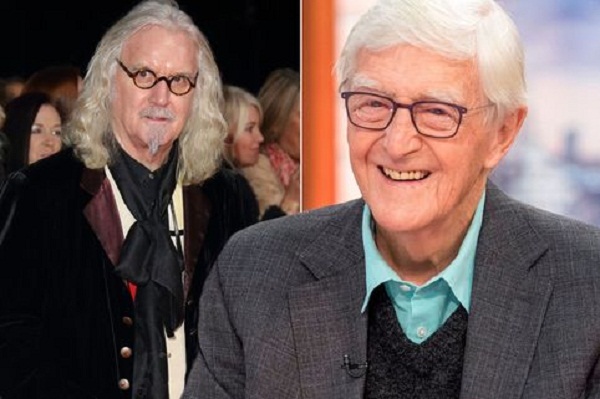 Sir Michael spoke highly of Billy Connolly. He said:
"He was just a genius and the best thing that happened to me on the show."
It was in 2013 that Billy Connolly revealed that he is suffering from Parkinson's disease.
Read here Michael J. Fox: his Michael J. Fox Foundation, his new partnership venture, and his struggle with Parkinson's disease! Find the details here!
Billy Connolly's wife hits back
Billy Connolly, 75, and his wife Pamela, 68 have lashed back at the comments made by Michael. They called the TV host a 'daft old fart'. Billy said:
"I would recognize Parky if he was standing behind me-in a driving suit."
Pamela pitched in that her husband was in great spirits and Michael had no clue about his health. She said:
"Mike Parkinson is a daft old fart-doesn't know what he's talking about.

Billy's doing great and still funny as well."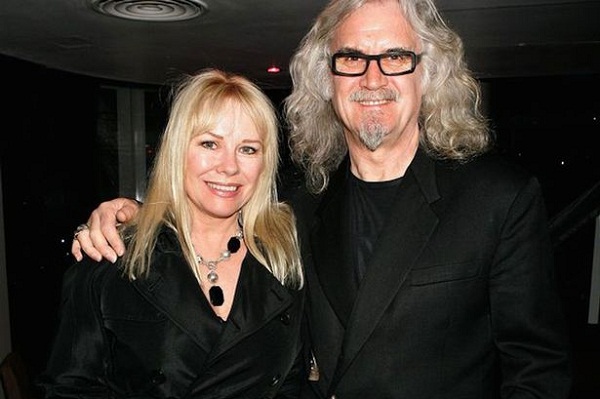 Production Company Indigo Television who is working with Billy on a documentary said:
"We have been busy filming with Billy over the summer and can report happily that he's on top form-as sharp and hilarious as ever."
They continued:
"We were speaking with his wife Pamela Stephenson only today and she is pretty sure that Billy has no more problem recognizing old friends than anyone else of his age who has lived abroad for years."
Also read English Broadcaster cum journalist Jeremy Clarkson struck down with pneumonia-Know the complete narrative about this former 'Top Gear' show host here!
Credit: express.co.uk, news.com.au, mirror.co.uk