Sister Wives star Mykelti Brown Is Pregnant With Twins!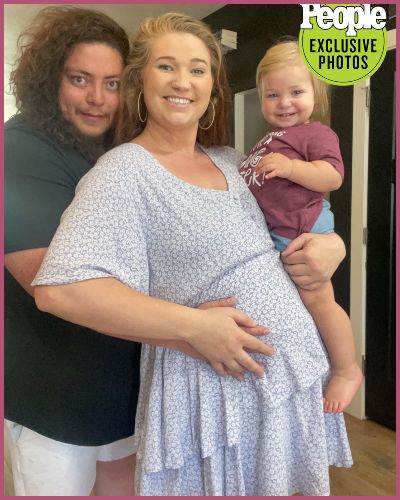 The Sister Wives star Mykelti Brown is expecting twins in early December as announced by People.
The 26-year-old daughter of TLC stars Christine and Kody Brown is pregnant with her Antonio Tony Padron's twins.
Learn how many children and grandchildren TLC stars Christine and Kody Brown have.
---
Sister Wives star Mykelti Brown Padron, 26, is expecting twins with husband Antonio Tony Padron!!!
A glance at the pregnancy of Sister Wives fame Mykelti Brown
Mykelti Brown is sharing her exclusive pregnancy journey with People. She is all ready to welcome her twin babies due this December 2022 with her husband Antonio Tony Padron.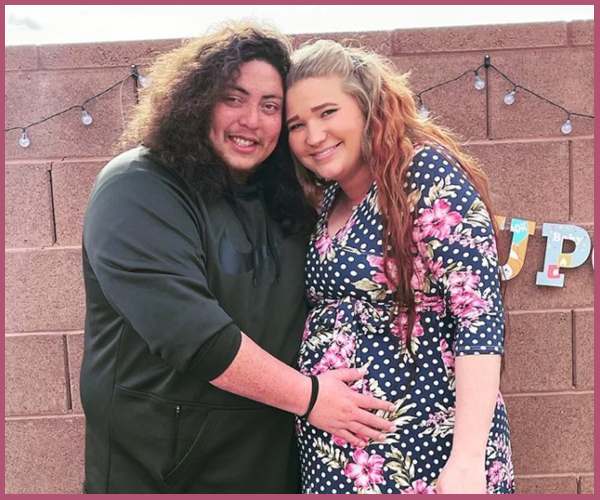 The pregnancy news flashes out when she is 17 weeks pregnant with her two babies. She even made an Instagram announcement immediately after her pregnancy article got featured on People.
The reality TV star captioned her photo with a family of three showcasing her baby bump. Her caption suits her excitement about expanding the family to 5 as she says,
"WE'RE HAVING TWINS !!!! Miss Avalon will be a big sister in December (twins come earlier so probably before then) Tony and I definitely weren't planning this or expecting it but we're both excited for our upcoming adventure and all the chaos and love it brings "
Also, read that Mykelti Brown welcomed their first daughter Avalon Asa Padron! Wedding of Mykelti and Antonio Tony Padron
How many Kids does Mykelti Brown have?
Mykelti Brown is 17 weeks pregnant but interestingly, she is already mother to her 14 months daughter Avalon. The first daughter was born on April 5, 2021.
Soon, she is set to be the mother of three young kids when her twins finally come out of her womb. The mother-to-be seems really excited and set up on her motherhood journey as she says,
"I'm extremely excited for the twins to come. Nervous as well especially for the first 18 months of their lives, but it will be a wonderful adventure."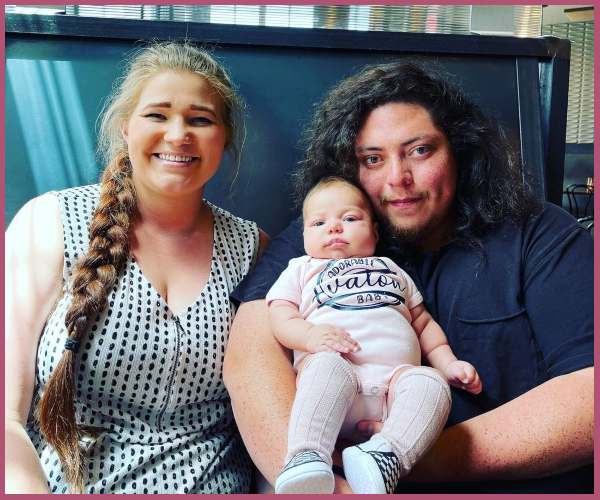 Father-to-be Tony who is high over on the hills with his wife Mykelti Brown said,
"I'm excited about having double the trouble and double the fun."
Also, Read'Feels Like a Bit of a Miracle'Beau Dunn Is Welcoming Twins via Surrogacy
How many grandchildren do Christine and Kody Brown have?
Christine and Kody Brown are already grandparents to three children from her daughters. Their daughter Maddie Brown Brush had their grand son Evangalynn Kodi, 2, and grandson Axel James, 4 with husband Caleb Brush.
Kody Brown and Christine Brown are soon to have their fourth and fifth grandchildren as daughter Mykelti Brown Daughter is pregnant with twins due in December this year. They also had granddaughter Avalon, born on April 5, 2021.
Also, Read Destined? Identical Twins Became Mother Of The First Babies On the Same Day