Six Facts of YouTuber Legit Tim!
Tim popular as Legit Tim is an American YouTuber and social media personality. Some of the facts about Tim are listed below.
1) Age
Legit Tim was born on 22nd January 1998 in San Antonio, Texas, US. He is 22 years old at present. Tim's birth sign is Aquarius.
He has a sister who features on his YouTube channel.
2) YouTube channel
Legit has a YouTube channel with 1.46 million subscribers. He started his YouTube channel on 12th March 2013. His first video was SNAPBACKS REVIEW PLUS STRAPS!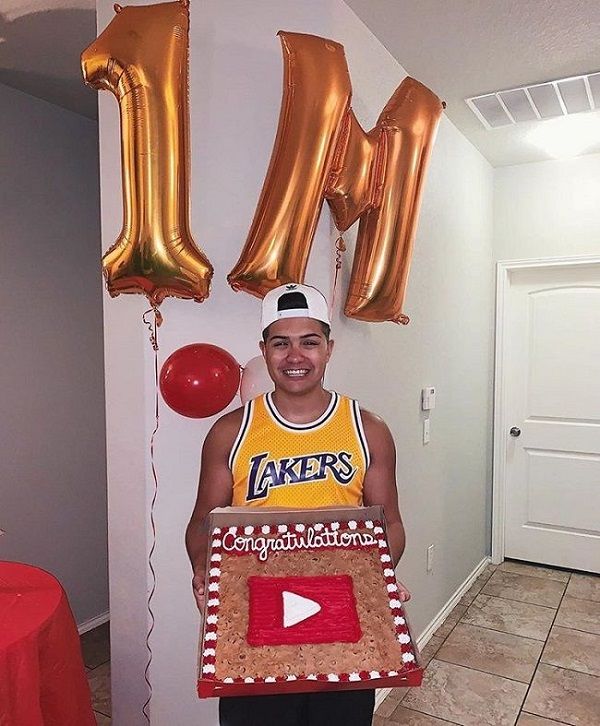 His first video has around 23 thousand views. His second video was Fresh Kicks Collection Suora, Radii, Vlado. Legit used to make videos on shoes. Some of his videos on shoes were SNEAKERHEAD SPENDS $1500 on SNEAKERS!!, LEGITLOOKSFORLIFE'S SNEAKER ROOM TOUR!!, EVERYONE Will Want These FIRE Kicks!! (MY FIRST PAIR) and STEALING SNEAKERS FROM ROSS!!.
His recent videos were I Bought One Thing From Every Store In The Mall – Challenge, Customizing EVERY Nintendo Switch & Giving Them Away!, and Guess The Price & I'll Buy You The Shoe Part 3. 
His video Sneaking PS4's In Backpacks For Christmas got around 1 million views. His every video gets thousands of views. Similarly, his video titled I CAN'T BELIEVE THEY HAD THEM, I BOUGHT 4 PAIRS!! Trip To The Nike Outley!! has over two million views.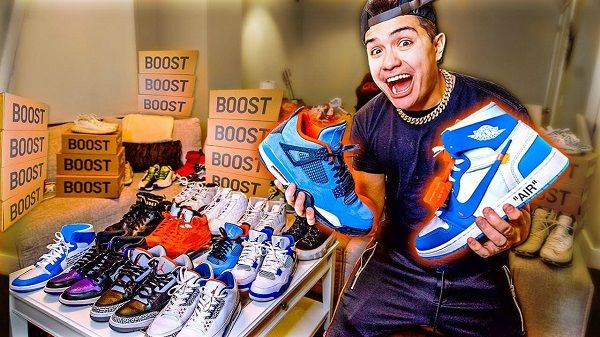 Also read Interesting Facts You Did Not Know About Taz Alam Who Is Popular With Her YouTube Name ClickForTaz
3) TikTok
Tim is also active on TikTok. He has around 40k followers on TikTok and has 209.2k likes. His first TikTok video was uploaded on 7th August 2019. His video was When people fake flex on Instagram. It has around 5.6k likes.
Likewise, Tim has uploaded a total of 7 videos on TikTok. His video Rock, Paper, Scissors For My Car has around 130k likes.
4) Instagram
On Instagram, Tim has around 117k followers. He is following personalities like Yung Reece, Hooman, Kevin Hart, Brian, Kennedy Moore, and many others. He has posted around 1600 posts.
He uploaded posts on Instagram when he had 900k and 1 million subscribers on YouTube. From his Instagram, we can tell that he likes traveling. He has uploaded many posts in different places.
5) Wife:
Tim is married to Bethanie. She is on Instagram with the name 'bethaniebeauty'. He has uploaded multiple pictures on Instagram with Bethanie. Tim visited Walt Disney World with her and uploaded her picture with a caption,
"When she's the one you'll know it with all your heart.❤️????????"
One of the users commented,
"I saw her with the same eyeshade combo in one of your vids. This really suits her"
Another commented,
"Awhh you two are so cute together"
Likewise, Beth features in his videos. They have a vlog channel The Legit Family. Some of the videos they uploaded together are She Found Her DREAM House, But I HATED It, We're Losing Our Home, Putting Husbands Airpods In Blender Prank!.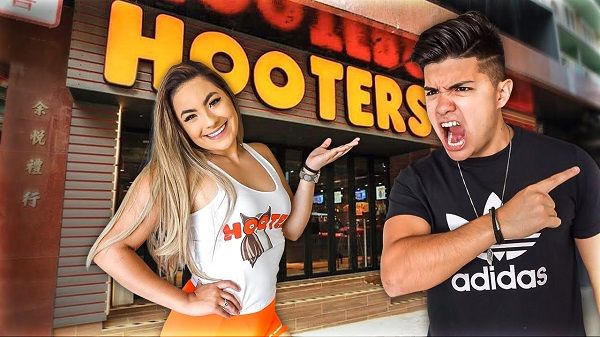 They did a video together with title BUYING MY WIFE FAKE GUCCI!! GOLD DIGGER TEST GONE WRONG!!.
Also read Charlotte Crosby reveals some unknown facts about her loveless relationship with ex-boyfriend Joshua Ritchie!
6) Earnings:
His YouTube channel has around $28.1k-$450.3k earning. Their family channel has an average earning of $1.4k-$22.4k.
Source: Social Blade, YouTube, Instagram