Sky News presenter Sarah-Jane Mee reveals that she had a paralysed vocal cord!
Sky News presenter Sarah-Jane Mee is the co-host of the Sky News Sunrise program which airs Monday to Thursday from 6 am to 10 am. But for the past few weeks, she has been missing from the show and it was through her recent Instagram post that viewers and her fans came to know that she was battling a secret health problem.
Sarah-Jane Mee and her secret health scare!
Sarah-Jane Mee was not seen on the show Sunrise on Sky News since the past few weeks. Her fans were wondering why she is not on the show. There were no news reports on it and it was only recently that Sara-Jane Mee opened about her health scare through her social media. Sarah-Jane, 40 revealed that she has been suffering not from laryngitis but from a paralysed vocal cord that required an operation to rectify it.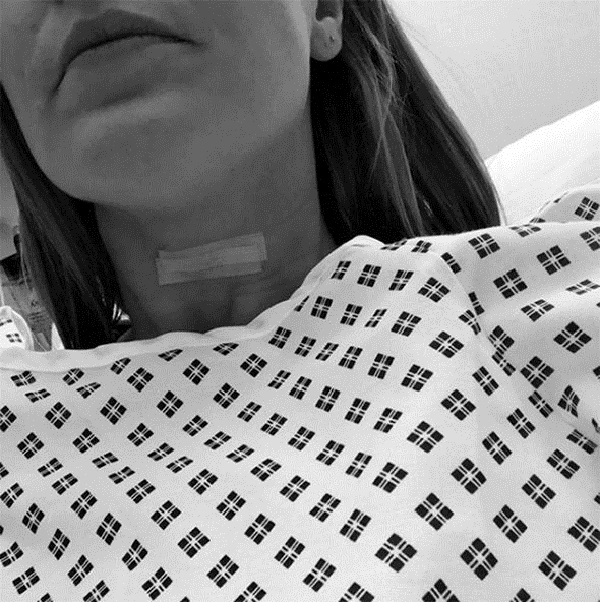 The University of Manchester graduate explained:
"Just wanted to say thank you for your kind wishes. Turns out I didn't have laryngitis after all but a paralysed vocal cord… it's been a challenging few weeks."
This post was accompanied by a black and white picture of Sarah-Jane from her hospital bed and her neck area had a plaster covering it. She was operated for her vocal cord dysfunction. Sarah-Jane appeared confident that she will be able to return to work and TV show soon. She further wrote:
"Just had treatment that will see me back @SkyNews #Sunrise in the NY.(sic)

"My team @skynews have been incredibly supportive.

"As you can imagine not being able to do the job I love has been really tough.

"Here's to a happy & healthy 2019 for all of us x"
Well-wishes from fans of Sarah-Jane Mee
This was the first time that Sarah-Jane had revealed to her fans about her illness. Her fans were of course worried for her and immediately took to social media to offer their support and well wishes to her. Dermot O'Leary wrote:
"Stop talking and get better immediately."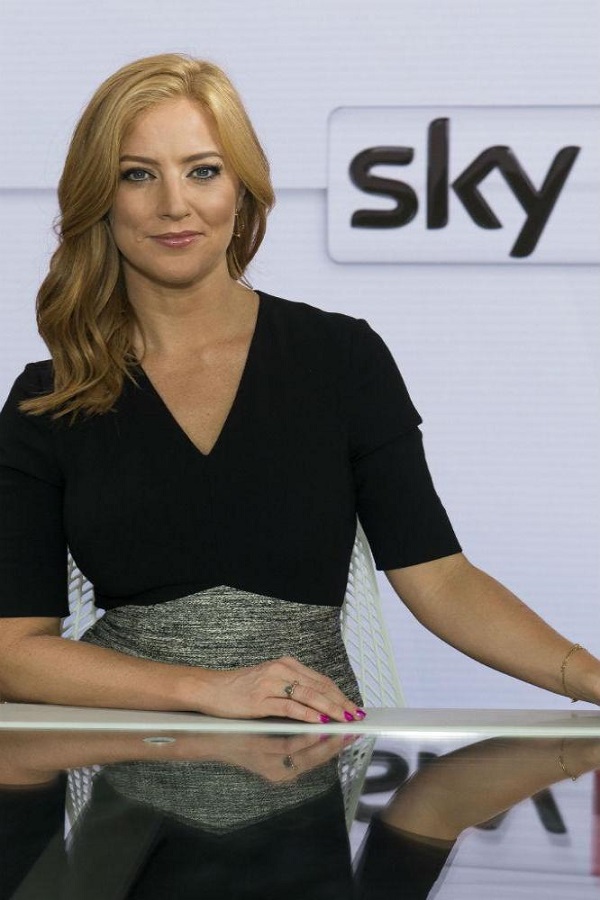 Denise Van Outen commented:
"Sending love gorgeous lady."
The host of Good Morning Britain Kate Garraway also wrote:
"Oh my goodness – sending you lots of love and get well thoughts xxxx."
Laura Whitmore wrote:
"Oh hun, get yourself better. Sending love and good energy xx."(sic)
Sarah-Jane Mee goes shopping
Sarah-Jane later put up a video on her social media where she was seen shopping for Christmas. She said that she is out of the hospital now and the video she uploaded she captioned:
"Panic at the disco… #lastminutegifts."
One of her fan wanted to know from Sarah-Jane her idea/suggestion for a Christmas outing. Her fan asked:
"Husband and I have a night in London between Christmas and New Year and want to go somewhere dreamy for cocktails and dinner (two different places). Any suggestions?"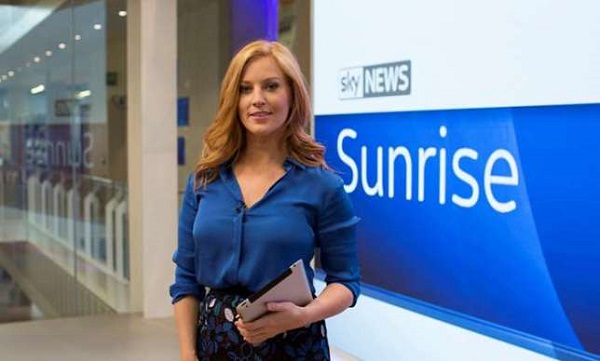 Sarah answered:
"@RosewoodLondon is so Christmassy!"
Sarah took over the reins of the show two years back when the previous presenter Eamonn Holmes left the show. Eamonn was on the show for 11 years before he decided to leave it and Sara replaced him.
Source: Express UK