Heart Rendering Update on Health of Sky Sports presenter Jo Wilson! Insights into her stage three cervical cancer diagnosis
Sky Sports presenter Jo Wilson is diagnosed with stage 3 cervical cancer.
The Scottish broadcaster is undergoing life-saving radiotherapy and chemotherapy treatment at the age of 37.
Learn how severe is cervical cancer and what's the benefit of Gynaecological Cancer Awareness.
---
It's never easy to live in pain when you are swirling between life and death! Scottish presenter Jo Wilson has a similar battle with her stage 3 cancer as she revealed in a tearful video with her husband Dan.
Details into the stage 3 cervical cancer of Jo Wilson
Glasgow Caledonian University graduate Jo Wilson revealed that she was diagnosed with stage 3 cervical cancer this summer. Wilson revealed how cancer developed from two of her lymph nodes and spread throughout her cervix.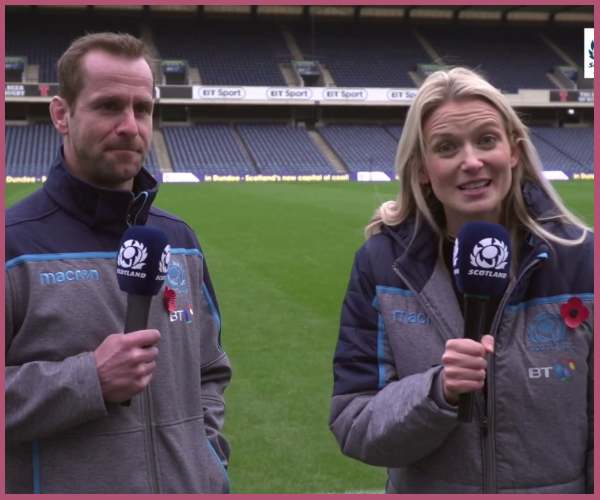 While she is undergoing life-saving radiotherapy and chemotherapy treatment for her cervical cancer, she finds it extremely important to come out and speak about her health. Her statement reads as,
"If I can save just one other life by being open about my battle then it's worth speaking out."
The Scottish broadcaster, 37, in an exclusive interview with OK! magazine revealed her cervical cancer during Gynaecological Cancer Awareness month in September. Meanwhile, the main reason for sharing the experience is to help someone cope with the disease and save a life through early diagnosis.
Also, Read Toby Keith Informs Fans about his Stomach Cancer!
Wilson also mentioned Jade Goody who passed of cervical cancer
With the intention to save just one other life, Jo Wilson confessed the truth about her deteriorating health. The sports journalist kept on addressing the devastating result, of cervical cancer lead to saying,
"The last person in the public eye with cervical cancer was Jade Goody. After Jade's death, more women went for smear tests, but now one in three who are eligible don't go. I really want to change that."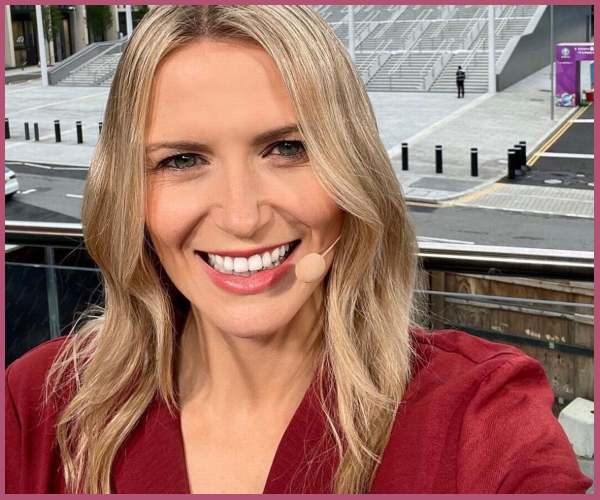 Jo Wilson, the Sky Sports presenter for over 7 years since 2015 revealed how hearing the news made her extremely shocked. She disclosed that cried with her husband Dan after receiving her positive cancer tests saying,
"I cried while a lovely nurse held my hand. Then I cried to Dan, and he was quite shocked because he didn't really think it would be cancer. You're desperately hoping there's a chance it might not be."
Mother of 2-year-old daughter Mabel revealed her health update on September 5, 2022, after her smear test. Jo Wilson is a spokesperson and voice for all the women who are ignorant about their reproductive health.
Also, Read Cynthia Bailey is Hopeful about Her Mom's Fight Against Breast Cancer!