Sleepwalker Jennifer Aniston's beauty tips, relationships, and her sleep disorder 'somnabulism' unveiled!
In a recent interview given to Refinery29, American actress Jennifer Aniston revealed the secret of her beautiful skin.
Her aloe vera-based skin care
The beautiful actress that she enjoys sunbathing a lot but is also aware of the damage it could do to her skin. She added that she tries to minimize on basking in the sun. But in order to avoid any sun-caused damage to her skin, she keeps her skin moisturized. Talking about it, Jennifer Aniston, 50 told:
"Sunbathing is a toughie for me. I struggle with it, because I love it so much, but I've been trying to be better. To counteract the damage it does is, I first try to do it less of it, and then make sure to highly moisturize after. I also throw in some aloe vera from our garden when I can."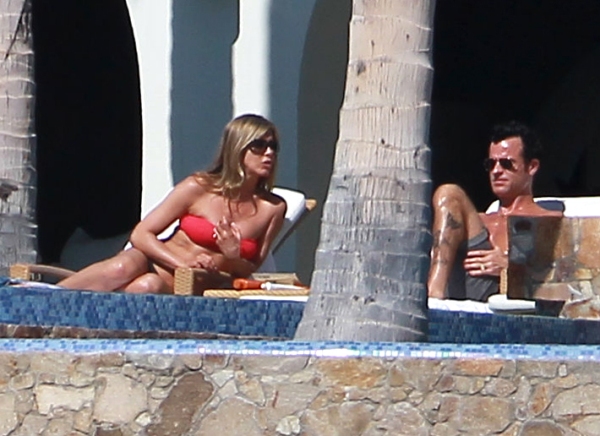 She added:
"It's so good for skin to use not just the stuff from the store, but the real aloe from the plant. Go for the real s***."
Her garden also has tomatoes, kale, zucchini, peppers, kiwi, plum, and grapefruits. However, she does not totally rely only on natural remedies for her skin. She also uses branded sunscreens. She uses Neutrogena soap and does a rotation of face masks. She has faith in Charlotte Tilbury's beauty products.
Jennifer also disclosed that she tries to eat healthily and invariably dates her food in the refrigerator to avoid use after the expiry date.
Jennifer Aniston also talked about her husband Justin Theroux stealing and using all her hair care shampoos and facial creams for him. She said laughingly:
"He steals my shampoo, my hair paste… Whatever product I put on my face, he just does the same for him. You know, he likes to dabble. He kind of manscapes, which I actually enjoy. I enjoy a nicely manscape-d partner."
Jennifer Aniston's love life
Jennifer Aniston does have a long list of romantic affairs. In 1990 during the filming of 'Ferris Bueller', Jennifer was intimate with actor Charlie Schlatter.
She dated actor Daniel McDonald from 1990 to 1994.
In 1995, she was often sighted with musician Adam Duritz.
She was in a relationship with actor-director Tate Donovan from November 1995 to February 1998. They were also engaged but broke up.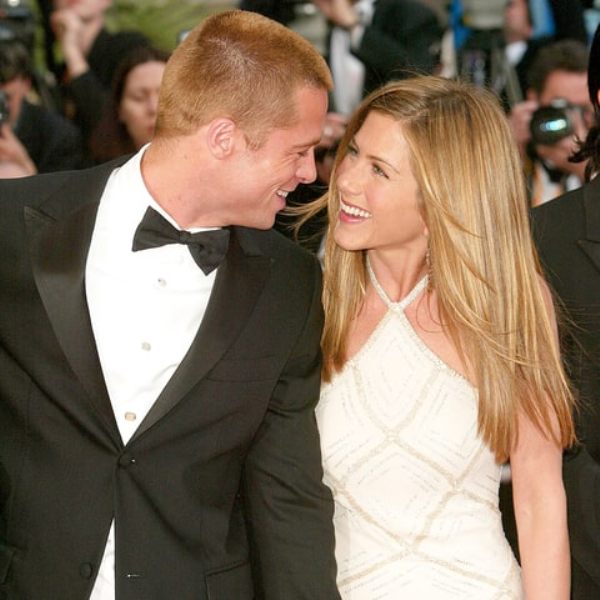 Soon after, she started dating actor Brad Pitt. After 2 years of courtship, the couple tied the knot in a lavish wedding at Malibu. All was well but on 7th January 2005, they announced that they have split. By 2nd October 2005, their divorce was finalized. It was supposed that Brad Pitt's closeness to his co-star Angelina Jolie was the reason for the split. However, Jennifer ruled that out in an interview she gave in January 2015. Jennifer also clarified that she had never refused to have children with Brad.
Jennifer dated actor Vince Vaughn from 2005 to end of 2006. She was in a relationship with British model Paul Sculfor in 2007. 2008-2009 was her time with musician James Mayer. She also briefly dated model Matt Felker in 2008.
From May 2011, Jennifer was in a relationship with actor-director-screenwriter Justin Theroux. They got engaged on 1st August 2012 and were married on 5th August 2015 at their Bel-Air, LA estate.
Jennifer's sleepwalking problem
Jennifer has been known to be a patient of 'somnambulism' or 'sleepwalking'. She has this problem for a very long time. When she was married to Brad Pitt, she once sleepwalked and went outside of their home in LA. Recalling that time, Jennifer Aniston had said:
"I sleepwalk. I set off our alarm once. I was outside. The alarm scared the **** out of me and I woke up, and I was out by the pool equipment in the back. I don't know what I was doing. I heard this yelling because he's terrified, he hears the alarm and I'm not there!"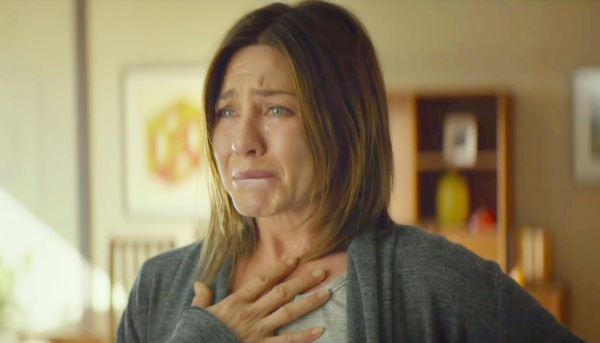 She again had a relapse of this problem when she broke up with John Vaughn.
Also read Andrew Garfield: the backlash over his gay comments, his real-life love drama and more! Read it here!
What is Somnambulism?
Somnambulism is a sleep disorder in which the person walks in his sleep and does activities which normally he or she would have done during awake time. It occurs during the state of low consciousness (On an EEG, slow wave sleep stage).
The person who sleepwalks has no memory of what he had done during the sleepwalking phase. Its duration may be from a few seconds to as long as 30 minutes. It may involve simple tasks or even complicated procedures. The person's eyes are open during sleepwalking but their expression is minimal.
Stress and sleep deprivation is said to precipitate this episode in a person who is prone to it. The exact cause is unknown. Genetics does play a role and it is known to run in families. Behavioral or emotional problems are not commonly associated with this sleep disorder. Some medications may help manage this problem. But environmental changes need to be implemented to make it safe for the sleepwalker. The furniture with sharp edges should be removed from the bedroom.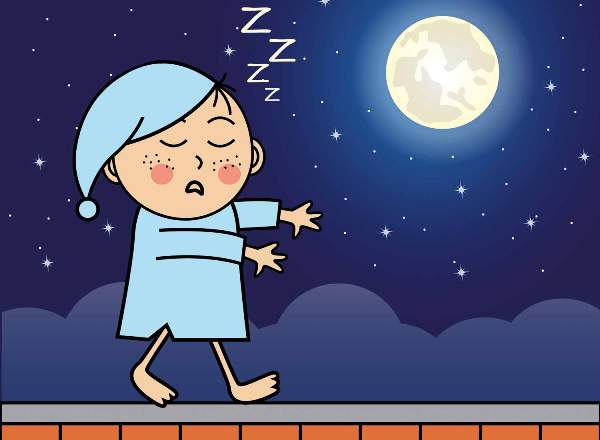 There should be a door alarm in the bedroom which rings whenever the person crosses the bedroom door. Staircases should be fitted with gates which should be locked at night time. The main door should be locked from inside firmly and the keys should be kept hidden at an isolated place. It has been seen to affect 4.6 to 10.3% of the population and our Jennifer Aniston is one of them!
You may like to read Daniel Seavey's time on season 14 of 'American Idol' show, his career post-show, his childhood, and relationships sketched out!
Short Bio on Jennifer Aniston
Beautiful Jennifer Aniston actress, producer, and businesswoman who hails from America. She gained a lot of fame and popularity for her portrayal as Rachel Green on the hit NBC sitcom Friends.
Moreover, she garnered herself a Primetime Emmy Award, a Golden Globe Award, and a Screen Actors Guild Award for her role in the series. More Bio…