What is a smart face mask? Know the different types and their benefits!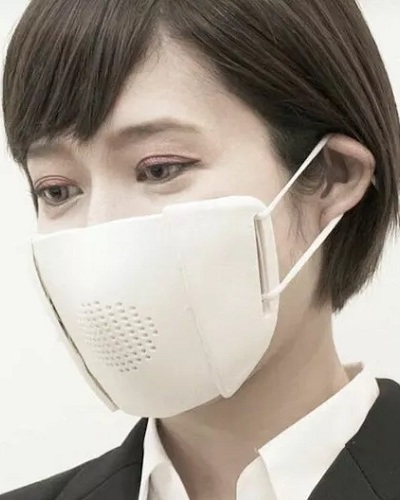 Face masks for COVID-19 started as an essential item for mutual protection from coronavirus.
But various new concepts and innovations were added to it.
And now the face masks have gone hi-tech.
The smart face mask is in the market and has several unthought-of but useful features.
---
The types of face masks and smart face mask
What started as a mandatory and essential commodity for protection from the deadly coronavirus has now taken several other trends. Firstly, face masks of several different materials, designs, colors, and patterns started.
These were the fashionable masks. Later they started being produced to help charities and were dubbed charitable face masks. Additionally, there are eco-friendly face masks as well which are manufactured from recycled plastic waste.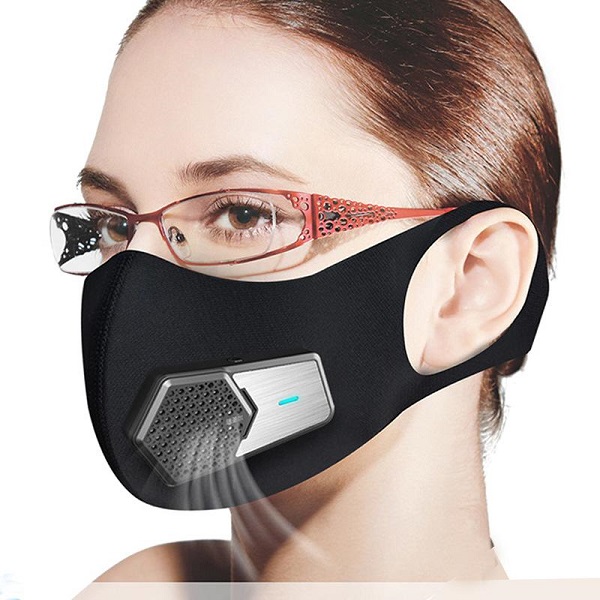 And now, the new generation of face masks incorporate technical advances in it and are called Smart face masks. There are various types of such face masks already available in the market.
Their special design increases the efficiency of protection and/or to overcomes the side-effects or discomfort of the face masks.
Smartness in face masks-1
Companies with the know-how have started manufacturing face masks with attached fan. STLFLX company based in Waterloo, Ontario, Canada launched a disposable face mask which has an active rechargeable ventilator attachment.
This aids to rapidly remove the carbon-di-oxide, heat, and humidity from the expired air behind the face mask.
Therefore, this minimizes the discomfort and suffocation feeling one gets after putting on the face mask especially for long and in hot weather or during exercise. It has a smart fan with a four-hour run time. And one can recharge the device via a micro-USB port.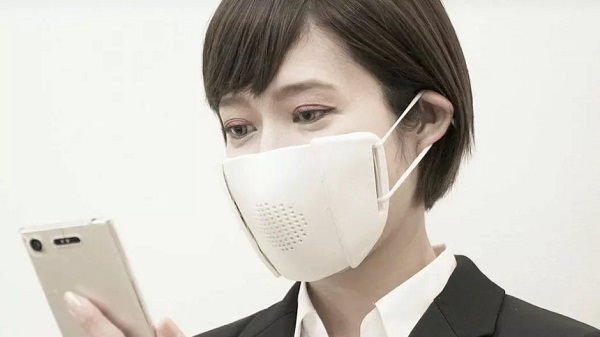 Scientists from MIT and Harvard are developing a face mask which has special fluorescent sensors which can light up when coronavirus comes in contact with them.
Therefore, when an infected person with coronavirus coughs, breathes, or sneezes, the sensors light up indicating that the wearer has an infection. This could aid as a screening method in place of the flawed temperature checks.
Smartness in face mask-2
And now Japanese company Donut Robotics has come out with a face mask that has a device which can translate what the wearer is saying into 8 languages.
The electronic attachment is C-Face and it fits above the standard face masks. Basically, it works with smartphones to translate what the wearer is talking.
Hence you can transmit your voice onto the smartphone of the other party. The words that you speak displays in a message format on a special smartphone app.
These eight languages are Japanese, Vietnamese, Chinese, Korean, Thai, Indonesian, English, Spanish, and French.
The company's website says:
"Currently, only sounds and characters are used, but in the future, it will be expanded to image systems (AR, VR, etc). It is a new communication device in the rapidly progressing online and digital world."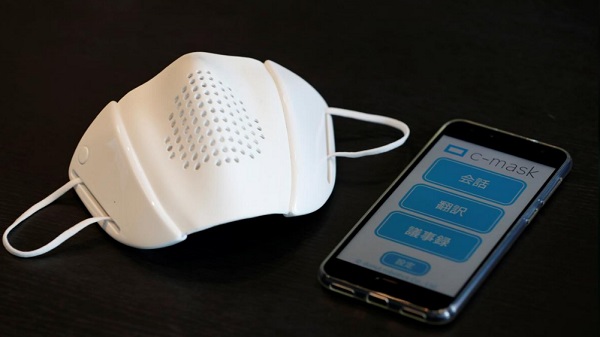 The marketing of these special masks will begin in December 2020. The cost would be around ¥3,980 (Dh137). Besides, the company will charge the user a monthly fee for translation and minutes function.
Also, read Fashionable, funny, and scary face masks in Indonesia, Malaysia, and the Philippines!