Social experiment by Julius Dein gets backfired when angry passengers slapped across the face of actor!!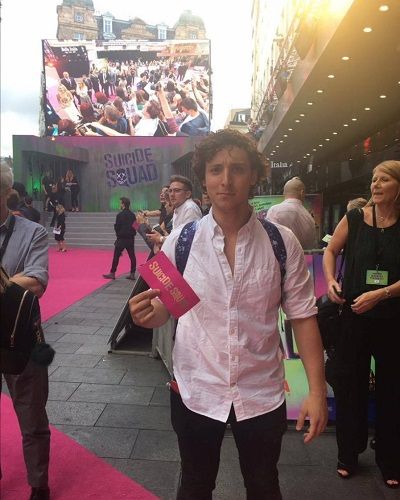 Julius Dein, a London-born internet personality pretended to steal a fellow actor's satchel in one of the public areas to know and observe the reactions of the local passengers.
Out of different situations, one out of five clips were filmed on YouTube.
---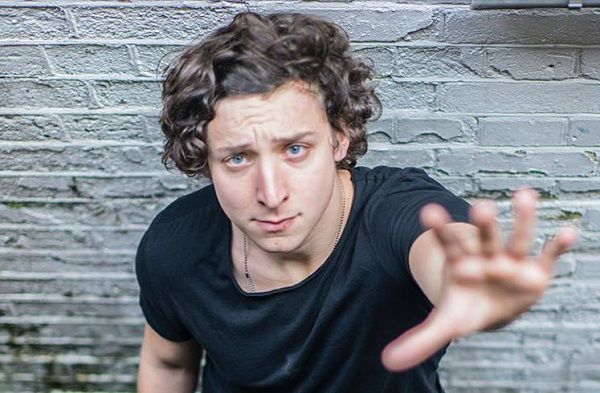 One woman slapped Julius Dein whereas a male passenger grabs him around the neck. However, another man tries to ignore the theft and even pretends to be asleep.
The social experiment of theft by Julius Dein
Julius Dein, who is very famous for being a prankster, pretended to be a thief by stealing a fellow actor's belongings from their satchel. The objective is to see how many passengers would intervene to stop a crime from happening.
The video of those clips of the reactions of the passer-by people seeing the theft has been viewed more than 700,000 times after being uploaded to Facebook. The video begins with Julius Dein and his partner the stint riding down the escalators in a Tube station.
"He's got a bag. I want his bag. Let's see how people respond."
Reactions and actions of the people
We could observe different reactions as well as actions of the people noticing the theft. In the first five clips, the actor pretended to sleep. At the end of the carriage, when Julius brazenly walked down and took his small bag and walked away.
Initially, passengers were confused but some of them tried to wake the actor who pretended to sleep before one of them points to the satchel and asked if it was his or not.
The next passenger then stood up and said:
"It's his bag, you know it's his bag,"
The passenger said that before snatching it off of him.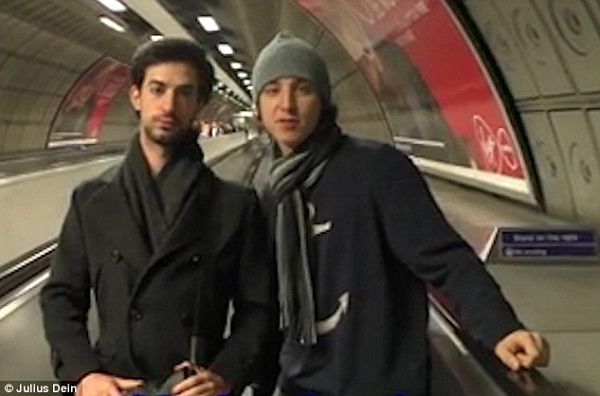 Similarly, in the second scene, Julius sat just opposite the actor and began to rifle in the bag. After that, he took out a laptop and a set of headphones that looked quite expensive.
In this case, it took some more time to react as compared to the first one. Finally, one woman queried the actor:
'Do you know him?'
Another man interjected:
"Whoa, what's going on. If that's his, don't take it mate.Drop it, drop it. Leave it now."
In the next scene, Julius sat beside the actor on a bench waiting for a Tube at Waterloo Station, with two young women on his left side.
As he was noticed taking items out of the bag, the woman who was sitting immediately reacted as she was the most observant of the bunch.
You may also like to read Tess Daly talks of her new experimental project during the coronavirus lockdown!
She asked:
"Excuse me, what are you doing? Hello, hello – what's he doing?"
She started shouting at him before delivering an almighty slap to his face. She shouted:
'What the f**k do you think you're doing!? Get off him. Don't you dare touch his things again.'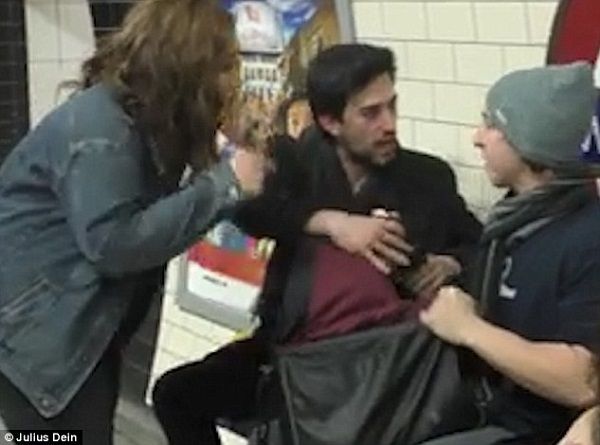 In the last scene, again, Julius sat opposite his partner in crime. This time, he took his laptop and wallet from the bag. Seeing that, the man sitting next to Julius, wearing a black padded jacket asked:
"Excuse me, is that yours?"
Julius answered:
"What, yeah. That's my stuff,"
When the actor got up he shouted saying that the computer Julius had taken was his computer. The man with the black jacket informed that Julius had even taken his wallet as well.
Another man with a tan-colored jacket said:
"You give him his f***ing wallet yeah, why are you f***ing stealing?"
The man then grabbed hold of him forcing him to sit back down.
"Leicester Square, you come off. Sit down, you shut up."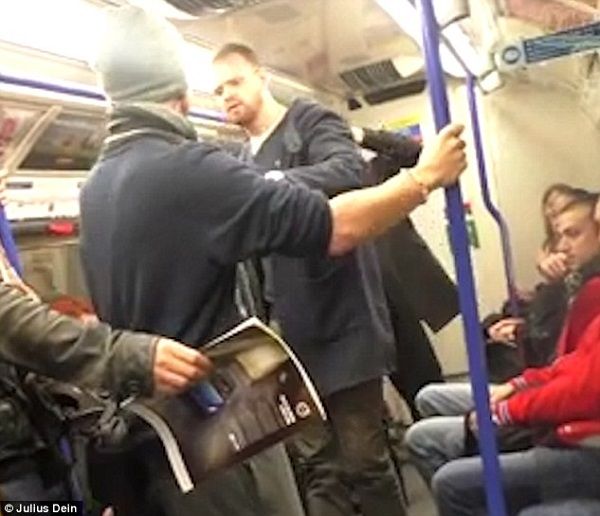 As he held him down with his hand across his shoulder and neck, Julius said:
"Okay, okay. Get your hand off my neck."
"No, you're f***ing stealing, yeah."
In this situation, Julis told him that its a part of a social experiment and showed the camera but they didn't believe him. It was only when the victim interjects that the situation looks to diffuse before the video cuts out.
Also read Who is VintageBaza? Find out her age, work on Boutiqaat, Instagram journey, social media, biography…
Short Bio on Julius Dein
Julius Dein is a British internet sensation and magician known for his close-up magic routines and pranks. He's also been a member of the exclusive Magic Circle society. More bio…