The social media fight between father Tommy Lee and son Brandon on Father's day!
Pamela Anderson and her two sons with her ex-husband Tommy Lee have no good relations with Tommy Lee. The three only wish good for Tommy Lee but Pamela has for years reiterated that the only thing that makes Tommy Lee the father of Brandon and Dylan (her sons) is his DNA. There is nothing more common between them, Pamela says. She says that her sons are gentlemen.
The father's day controversy
It is learned that Tommy Lee had posted a message in honor of his father on father's day. He wrote a lengthy caption which read:
"Happy Father's Day fellas! I'm not gonna sit here and post some fluffed up bullshit for the public to read… I'm gonna be honest- Being a father ain't easy! I'm so tired of the fake shit I keep seeing all over IG… let's get real: It's a rollercoaster ok? My father taught me to respect everyone and everything and to take care of those that I loved. He taught me to appreciate my possessions, and to be grateful for the things I was given. I've fucked up at times but I've always bounced back. When I had a child, my first child, I wanted to instill those same virtues into him. Sometimes I feel like I failed as a father, because my kids don't know the value of things. If they break something, they don't care because they know they'll just get a new one, if they hurt someone, they don't care because so many people tell them it's OK. I never wanted this for my kids. I know I'm not fully to blame, because their mom has a lot to do with it, enabling bad behavior and buying them things when they weren't good, but I guess I hoped at the end of the day they would end up kind. I love them dearly, don't get me wrong, but man, sometimes it's really tough to watch your kids grow up without those morals. Nothing can really prepare you for fatherhood …. I love my boys but they can be assholes too…and that's the truth (Cue Honest Guy music)."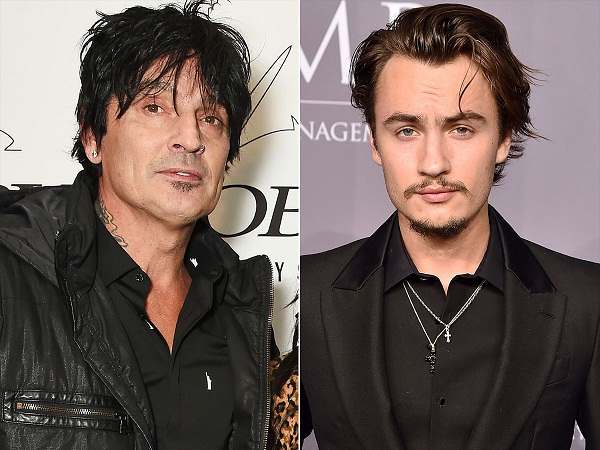 Brandon was infuriated with this post and was quick to retort. He wrote:
"Remember what happened last time you said this s***? … You gotta show up to be a Dad big guy. If you think we're so bad (which I can assure you we are not) then you should have raised a man like me. I'm twice the man you'll ever be."
Brandon added:
"Once again painting our family in a negative light. Really? Just move on… WE ALL HAVE. You've done enough already."
You may like to read Pete Davidson and Ariana Grande share a sweet kiss onstage! Know more about their relationship and engagement!
The punching episode
Brandon went on to post the video of his father in an unconscious state the last time Brandon had punched him.
He captioned it tauntingly thus:
"Look a little sleepy there Tommy."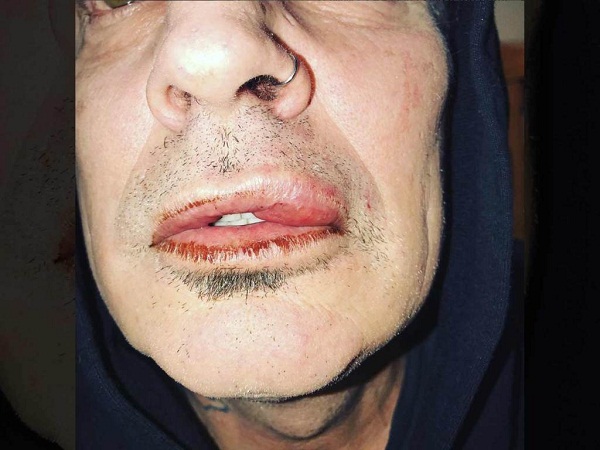 Last March, there was a heated argument between the father-in-law duo and Brandon had knocked his father unconscious. It appeared that there might be some reconciliation but it did not happen. Tommy said that he did not want to press any charges against his son and did not want him prosecuted.
He had a torn lip due to the physical nature of the fight between them.
Also read Actor Tommy Cook has aged beautifully. Know the life lived by the now 87-year-old man including the car crash!!
Pamela-Tommy relationship
They met on New Year's Eve, 1994, at a Hollywood club called Sanctuary and Pamela had purchased a shot for the Motley Crue drummer. Under the effect, Tommy fell in love with Pamela. They met 6 weeks later for their first date and soon after went to a trip to Cancel and 96 hours later they tied the knot on a beach in Mexico in their bathing suits on 19 February 1995. They got tattoos of each other's names made on their ring finger. Pamela shifted to Tommy's house in Malibu.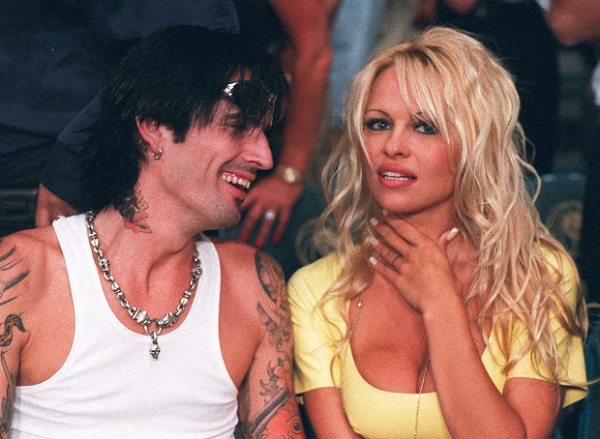 Soon Pamela got pregnant and delivered two kids in June 1996 and December 1997. But Tommy felt neglected and fights ensued between the couple which took an ugly turn with physical fights which were witnessed by little Brandon.
It went on with divorce coming and remarriage discussion until Pamela fell in love madly with Kid Rock.
Whilst Tommy is married to Brittany Furlan.
Short bio on Tommy Lee
Tommy Lee is an American musician. People recognize him as a founding member of Mötley Crüe. Additionally, he also founded rap-metal band 'Methods of Mayhem'. He is one of the widely recognized drummers in the world. More Bio…