Social media makes fame disgusting-says actress Kristen Stewart during the promotion of the movie Seberg!
Social media is the 'in thing' these days. But there is a lot been written against it as well. Celebrities have also spoken about the fake world that social media builds up. And now Kristen Stewart has talked about how social media makes fame disgusting. Let is grab the complete story here!
Kristen Stewart and her opinion about the social media
Actress Kristen Stewart is at the Toronto International Film Festival to promote her new biopic on the old Hollywood star Jean Seberg. The movie is named Seberg and is all about the great actress of the bygone days. Kristen spoke about how she is able to fake and make people feel that she is a happy soul. She stated that she puts on a smiling face even in the midst of a personal turmoil. Talking about it, Kristen said:
"I definitely know what it feels like to have a bad day and have to come out and have people think that you haven't,"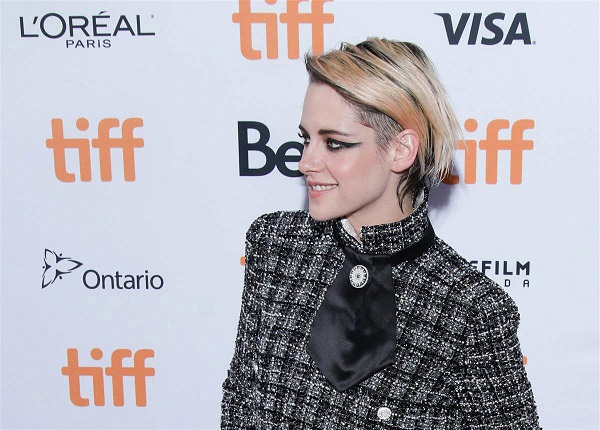 About the film Seberg
The movie Seberg is based on the life of the old Hollywood starlet named Jean Seberg. She was in a relationship with the civil rights activist named Hakim Jamal (played by the American actor Anthony MackieAnthony Mackie).  Due to this romantic association of Jean with Hakim, the FBI trailed her. Jean was also a supporter of the Black Panther Party in the 1960s. Her life off-screen was difficult and she died of suicide in 1979. Jean used to provide financial support to the various activist groups.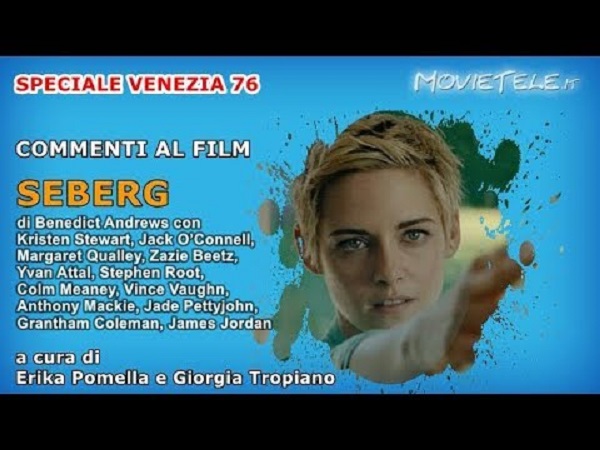 Both Kristen and Anthony said that they had their own experiences with celebrity status, fame and its consequences and used it while filming the movie.
The experiences of Kristen Srewart and Anthony Mackie
Both Kristen and Anthony have acted in the film and used their own experiences to relate with the characters in the movie. Anthony said:
"Because of the internet, there's a cynicism and hatred towards fame and people in the limelight,"
He added:
"[Back then] there was this imaginary idea of how great their life was and how we wanted that. Whereas now, we can see your every minute of your life… I don't care if you're having a bad day. Your day is still my day, because I have this on my phone and I own you."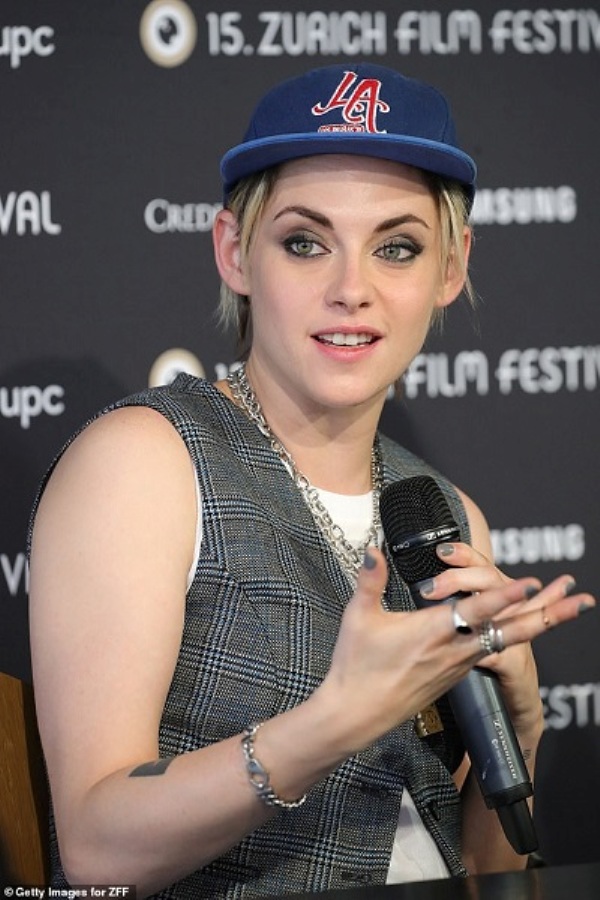 Kristen pitched in:
"I put you there,"
Anthony continued with his statement:
"And that is what's so disgusting about today."
Kristen Stewart at the Zurich Film Festival
This Wednesday, Kristen also attended the Zurich Film Festival. She was wearing a white vest and on the top of it there was a tweed waistcoat. She had a lot of chunky chain necklaces and rings and a lock-shaped pendant. Kristen was sporting a grey manicure. She had a smoky eye shadow and a baseball cap covering her head.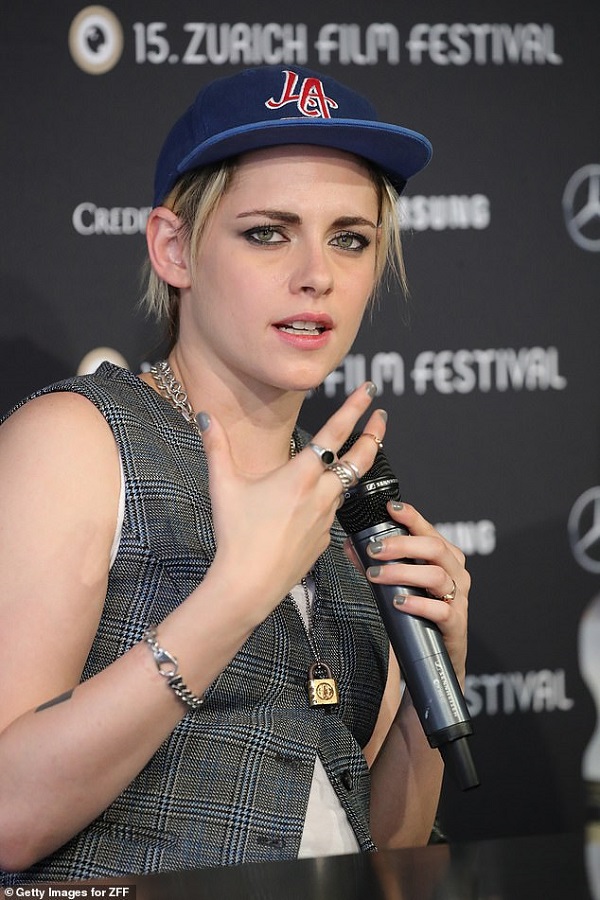 Short Bio on Kristen Stewart
Kristen Stewart is an American actress and model. She is famous for playing Bella Swan in The Twilight Saga. She has won numerous Teen Choice and People's Choice Awards for her performance in The Twilight Saga. The actress was listed as the highest-earning female actress in the Vanity Fair "Hollywood Top Earners List of 2010". More Bio…
Source: Gulf News, Daily Mail UK