Sofia Bevarly – the Instagram bikini model of millionaire poker player Dan Bilzerian!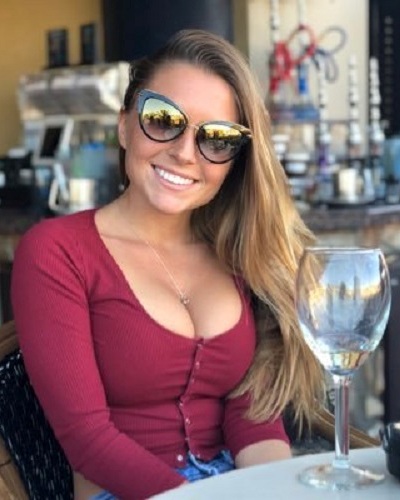 Sofia Bevarly is an American Instagram star and model. She has amassed 1 million followers on her Instagram. Her bikini pictures are a craze amongst the young and have pulled crowds to her Instagram.
Sofia Bevarly and her birth and family
Sofia Bevarly was born on 26 April 1996 and is aged 23 now. She has not revealed the exact birthplace but she holds an American nationality. Her ethnicity is Caucasian. There is no information available about her parents, siblings, and other family members.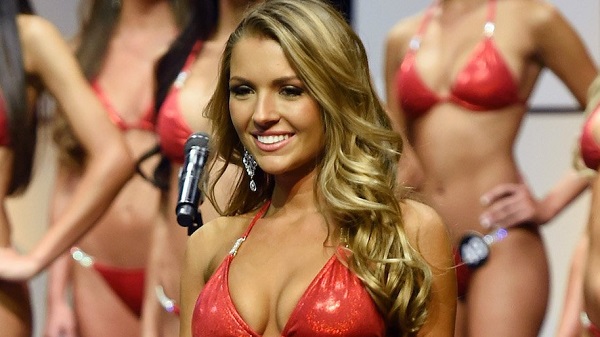 Pertaining to her education, she has attended Florida International University but her exact degree is not known.
Sofia Bevarly and her Internet career
Sofia is famous on her Instagram where she is nearing the mark of 1 million on the followers' count. She is an animal lover as well. Her bikini pictures on her Instagram are a hot favorite and gathered a number of views.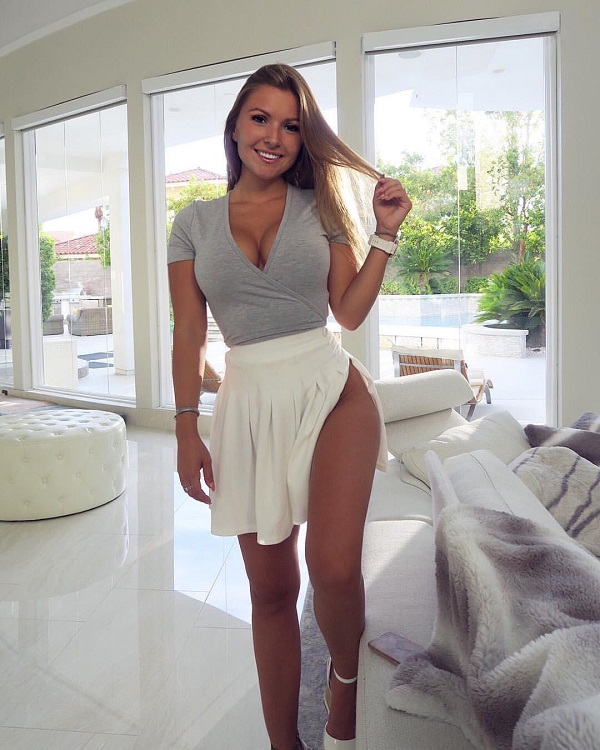 She has also featured in her boyfriend Dan's Instagram often. In one of the posts, she and Dan Bilzerian are climbing a private jet. She has captioned this post:
"Going for date."
It reveals their lavish lifestyle and romance. Dan's Instagram has more pictures of the two where the couple is in different romantic poses. In some pictures, the two are cuddled up and in a loved-up position.
Click to read more about Australian Instagram star Riley Dashwood and her wonderful recreations of the looks of celebrities with household objects and food!
Sofia Bevarly and her boyfriend Dan Bilzerian
Sofia Bevarly is dating the King of Instagram Dan Bilzerian. He is 16 years older to her and is a millionaire poker player. Bikini-clad women and luxury cars usually surround Dan, 39 and he has a history of having slept with 17 girls in one week.
In 2017, he told Square Mile magazine:
"Yeah. Got a girlfriend. First time. Well, I had a girlfriend before, but I was still f***ing other girls."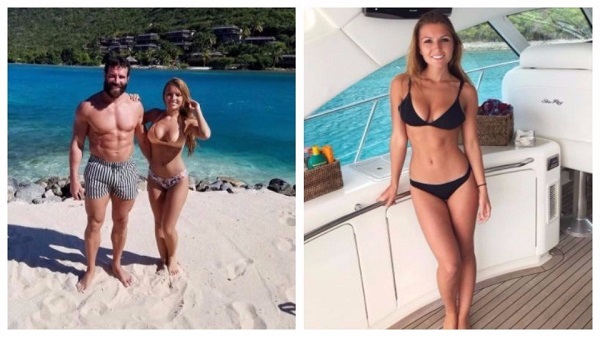 The couple met at a marquee pool party. It was not love-at-first-sight. Dan said:
"I think I f***ed like three girls before her that day. We just started hanging out … She's a little different, you know? She's smart, she's cool, and she liked a lot of the s*** I like. So here we are."
He had claimed that he has slept with 1000 girls. This playboy is now in a monogamous relationship with Sofia and he had said:
"A girl has to be super-hot now for me to be even semi-interested. You just get pickier. I think that's true of everything. Money, toys, girls — all the hedonistic stuff. You just raise the bar."
Dan is a daredevil and in the past had a double heart attack and pulmonary embolism. He accepts challenges and had won a $600,000 bet in April 2018. For this, he cycled 480km from Los Angeles to Las Vegas within 48 hours. He has a net worth of $ 150 million.
Click to know more about Lavinya Unluer-an Actress, Instagram Star, Model living her dreams! Her Wiki, Modelling career, Social Media
Short bio on Sofia Bevarly
Sofia Bevarly is a U.S born Instagram model and Social media influencer. She entered the public eye after she dated poker player Dan Bilzerian, often regarded as "Instagram's Playboy King" due to his lavish lifestyle and habit of dating multiple young models. More bio…
Source: (News.com.au, famous birthdays)