Everything You Need To Know About Sofia Hayat's Ex Husband Vlad Stanescu; Why Did The Couple Split?
Vlad Stanescu is widely famous as the ex-husband of British actress Sofia Hayat. Hayat has got herself into several controversies throughout the years. She was once a self-claimed nun after she announced she will embrace the spirituality.
However, she left her nunhood to marry her then-boyfriend Vlad. The couple tied the knot back on April 24, 2017, in North Kensington, UK.
Inside the life of Stanescu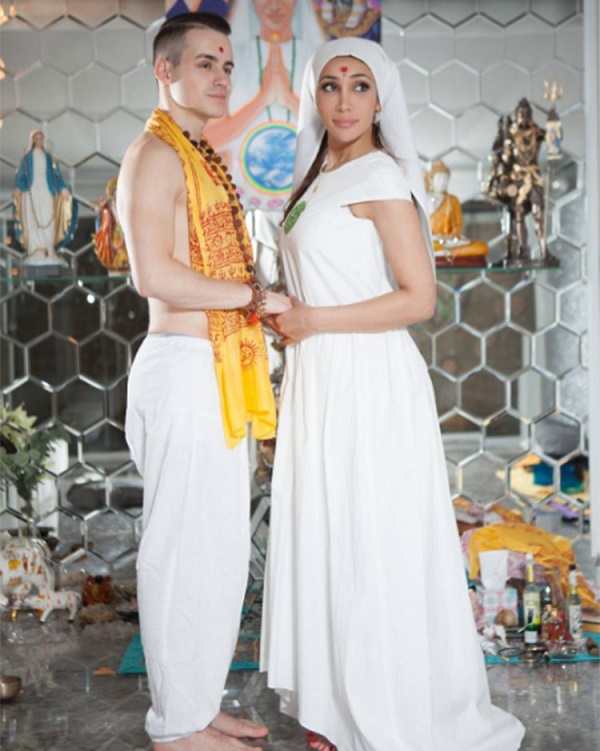 Sofia Hayat's ex-husband Stanescu is a Romanian interior designer. During one of the interviews, she described her then-husband as a very creative and talented person.
Furthermore, she also mentioned he has worked with is His Majesty King Fahd of Saudi Arabia, HRH Queen Silvia of Sweden, HRH Prince William Duke of Cambridge, etc.
Hayat described are her then-husband as a sweet person and a gentleman. As he is not a public figure, there is not much information about him on the Internet. He has not shared anything about his personal life and his family.
Vlad Stanescu started walking on the public's attention after his marriage with Hayat. He was married before Hayat and has a son from his first marriage.
Marriage and divorce of Vlad Stanescu and Sofia Hayat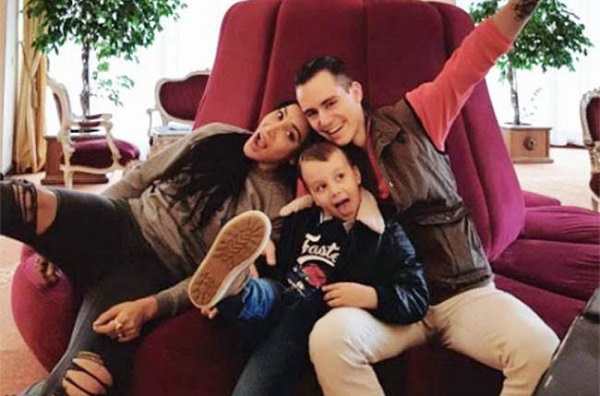 After announcing herself as a nun, she broke her nunhood to marry her Romanian boyfriend, Vlad Stanescu. The two tied the knot on April 24, 2017, in North Kensington, UK.
They had their ceremony with the theme of  'God's Goddesses Fairies and angels'. Hayat appeared golden dress with a golden crown for her big day with Stanescu. Just after a week of dating, the couple got engaged.
In February 2018, the British actress announced she was pregnant posting pictures of 3 safety pins. The pins signified a father, a mother, and a child in her womb.
As per the report, she lost her baby and parted with her husband after a year of marriage. Hayat announced she kick him out of her house through her Instagram post.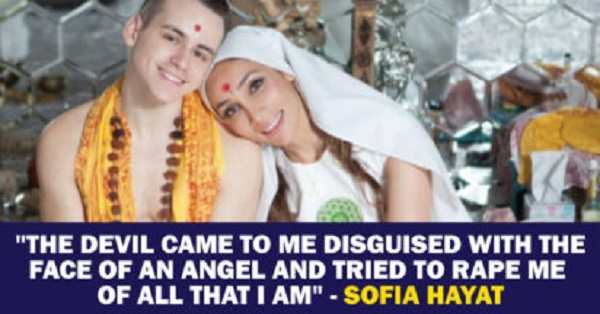 Furthermore, she also mentioned he was a con who lied everything about him and his career. She also mentioned she was the one to pay for all his bills and he was actually on a debt.
Sofia accused him of theft and hiding his real identity from her. Hayat also made another post with had "Don't keep calm cause finally it's over."
You may also read- Facts You Did Not Know About TikTok Star Addison Rae's Mother Sheri Easterling!
More About Sofia Hayat
Sofia Hayat is British and author. She has worked in both Hollywood and Bollywood projects. Hayat has appeared in movies like Cash and Curry (2008), The Unforgettable (2009), and Naachle London (2012). She is also the contestant of the 7th season of Indian reality TV show Big Boss in 2013. FHM listed her in the top 81 amongst the sexiest women in the world in 2013. See more bio…
You may also read- Few Facts You Did Not Know About The Celebrity Skin Expert And Nurse Jamie Sherrill!