Sofia Richie is engaged to boyfriend Elliot Grainge! Relationship timeline, Ex Scott Disick reacts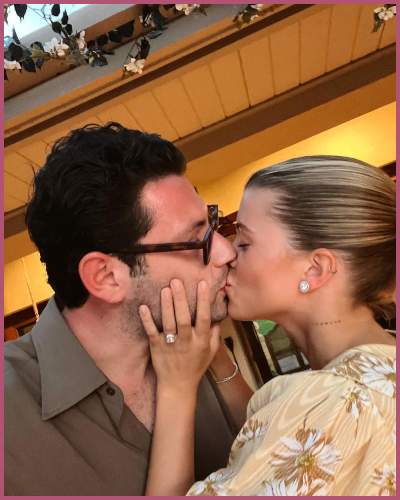 Sofia Richie is an American celebrity and model
She recently engaged to music executive Elliot Grainge after one year of dating
Earlier, Richie dated Scott Disick on/off for three years
---
Congratulations are in order to the newly engaged couple Sofia Richie and Elliot Grainge.
The 23-years old model confirmed the happy news on Wednesday, April 20 that she is happily engaged to her music executive boyfriend, Elliot Grainge. Sofia, the daughter of Lionel Richie and Diane Alexander, shared a couple of snaps of the proposal on her respective IG handle.
In the first series, she posted a photo of Grainge down on one knee at the Four Seasons Hualalai. The moment looks so romantic as the two were surrounded by white flowers and candles that were provided by Uhi Uhi Flower House on Kona island.
Similarly, the second photo was a close-up of them kissing where Richie flaunts her diamond rock which her beau gave her.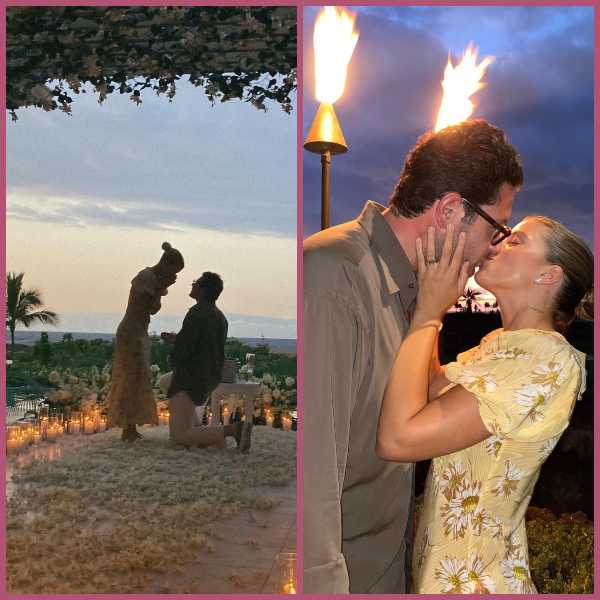 She wrote a beautiful caption alongside the post which reads,
"Forever isn't long enough @elliot"
Also read "Who Is Elliot Grainge? Know Everything About Sofia Richie's Rumored Boyfriend!"
As soon as the bride-to-be dropped the post, friends, and family of them quickly filled the comments with congratulatory messages. Lori Harvey wrote,
"Omgggg congratulations babe!!!!," alongside white-heart emoji.
Similarly, newlywed Nicola drops a series of red-heart emojis. Simon Huck reacted,
"What!!!!!! Wow!!!!!!," alongside a series of red-heart emojis.
How does Scott Disick react to his ex Sofia's engagement?
Scott, another one of his former flames has gotten engaged. His baby mama Kourtney Kardashian accepted beau Travis Barker's proposal six months ago, now his ex-girlfriend Sofia Richie announced her engagement to boyfriend Elliot Grainge.
An hours after Richie's engagement announcement, Scott shared a photo of himself on a boat with the caption,
"In the 305 just call me good luck chuck"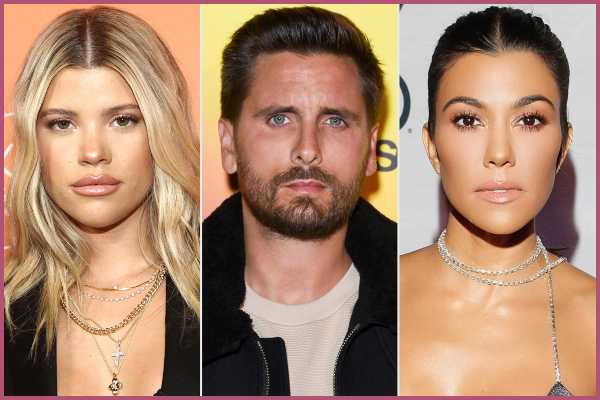 The cheeky message seemingly addresses Richie's engagement to Grainge.
As Disick might be comparing himself to the character "Charlie Kagan" (played by Dane Cook) of the movie Good Luck Chuck in which all the women who get romantically involved with Charlie end up marrying the first person they date after him.
Also read "Sofia Richie unfollows Scott Disick and Kourtney Kardashian as he gets close to model Bella Banos!"
It's no wonder that Disick may be seeing a bit of himself in Charlie Kagan that two of his exes got engaged over the past six months.
Relationship Timeline
Sofia began dating Elliot in February 2021, seven months after her final split from Disick, who she dated on/off for three years.
The couple first sparked romance rumors in April 2021 after stepping out together for takeout at Matsuhisa Beverly Hills. Then, the couple made their relationship official on Instagram days later.
While speaking to E! News, an insider told that Lionel "completely adores" his daughter's partner. Insider told,
"He thinks they are a perfect match and it was very natural progression for Sofia and Elliot to get together. They are all family friends and Sofia and Elliot [started] hanging out more recently this year. She thinks he's hilarious and loves that he is a chill guy."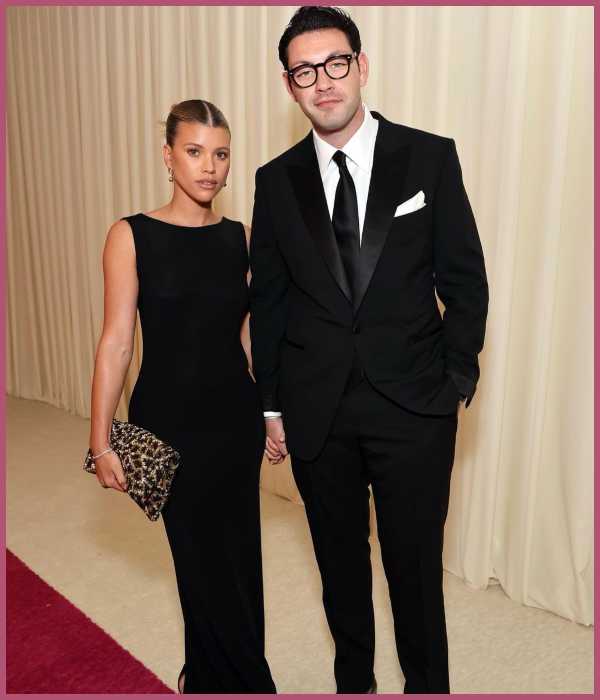 Although Sofia and Elliot weren't close growing up, the couple's family has been friends and has worked together for years.
Also read "Sofia Richie spotted with Matthew Morton on outings! Are the two dating?"
Short bio on Sofia Richie
Sofia Richie is an American celebrity and model. She is popular for her famous fame and her peaking modeling career. See more…