Softball player Jessica Mendoza on Hypocrisy of Critics! Who is she married to?
The female baseball analyst on ESPN, Jessica Mendoza kicked off her fourth season as a full-time member of the Sunday Night Baseball booth, alongside Matt Vasgersian, Alex Rodriguez and Buster Olney. When ESPN suspended Curt Schilling midway through the 2015 MLB season, her first opportunity on the program came on the controversy.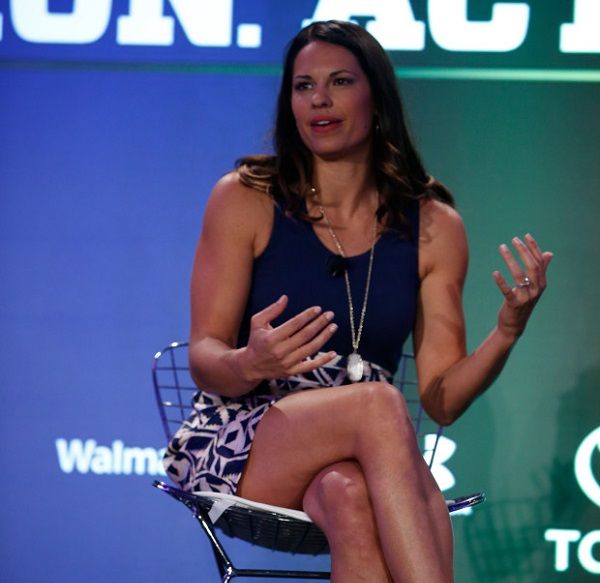 He was suspended because of his unrelenting commitment to bigotry. Similarly, Jessica's debut was marked by non-stop complaints from the men online. They were horrified to hear women while listening to their beloved baseball. But Jessica proved that she has staying power.
However, she is still a lightning rod for controversy. In February the New York Mets announced that they hired her for a baseball operations advisor. Finally, she spoke to ThinkProgress about the criticisms she received and said that she learned during her time in the booth and how she deals with online trolls.
Also read What happened between reporter Malika Andrews and Giannis Antetokounmpo? Malika Andrews ESPN career
What happened between Jessica Mendoza and Mike North?
The Fox Sports Radio host Mike North said that the ESPN's Sunday Night Baseball analyst Jessica Mendoza would be fired if she were a man. On the Fox Sports Daybreak, Mike North said,
"I've been called everything from a pillar in the community to a guy who's the best who did it in Chicago's history to a racist and a sexist,"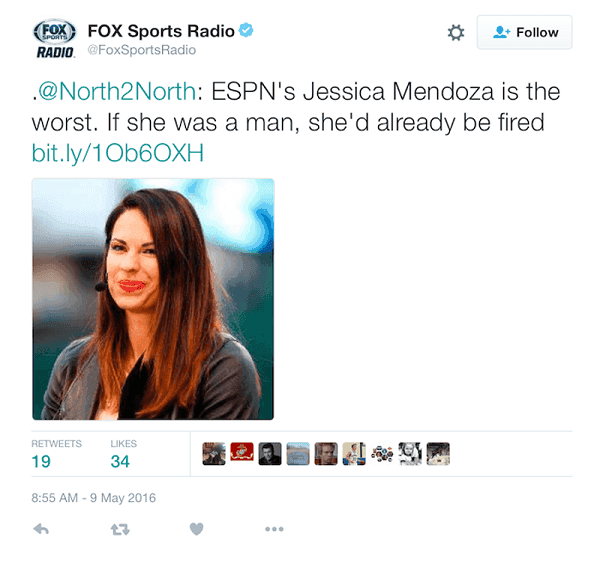 Similarly, he added,
"I'm going to just tell you right now what everybody else doesn't want to say, except maybe the regular fan who you see on social media: Jessica Mendoza is the worst baseball announcer who has ever announced the game of baseball."
Likewise, the tweet made by Fox Sports Radio about Jessica being fired was soon deleted.
Who is Jessica Mendoza married to?
Jessica Mendoza is married to Adam Burks. They first met at a wedding in Southern California in the year 2004. After that, she fell in love with him at first sight with him.
They started meeting each other after that for a couple of times and their love grew for each other stronger. Finally, they started dating each other.
They were in a relationship for two years when they finally decided to get married in the year 2006. Likewise, they have two sons together who are Caleb Ashton Burks and Caden Adam Burks.
They have been married for more than a decade but are still together. There is no news about their divorce or dispute between them.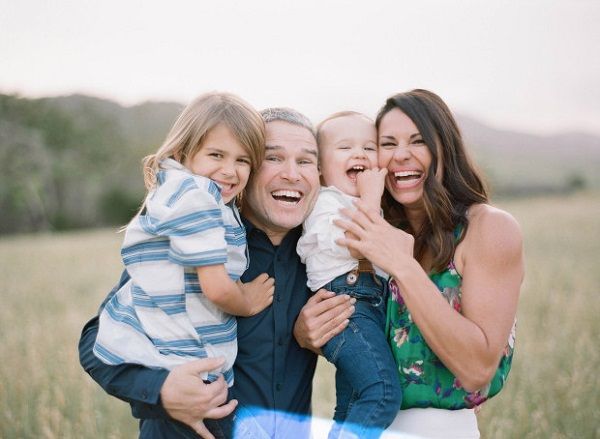 Her husband Adam Burks is an American assistant engineer. Similarly, he is also a former U.S. Marine and worked in Operations Desert Storm in Iraq.
Also read ESPN Sportscaster, Britt Mchenry's Twitter Controversies. What are her relationship status and net worth?
Short bio on Jessica Mendoza
Jessica Mendoza is a well-known American softball player. She has become a four-time First Team All-American at Stanford University. She was also a member of the gold medal-winning Olympic softball team in 2004 and later became a color analyst for ESPN. See more…
Short bio on Adam Burks
Adam Burks is an American assistant engineer. Additionally, people mostly know him as the husband of ESPN analyst Jessica Mendoza. See more…
Source: sportingnews, thinkprogress