Sometimes destiny is what we never want to imagine. Lea Michele still misses her late boyfriend Cory Monteith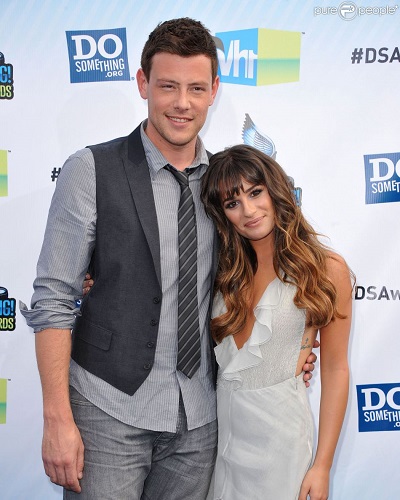 Four years back on 13th July 2013, famous Canadian actor Cory Monteith died because of excessive intake of heroin and alcohol.
On the same day, today 13th July 2017, his girlfriend Lea Michele who is a famous American actress, singer, songwriter and author recently tweeted as well as posted a post on Instagram expressing how much she misses him. She posted same black and white picture with a different pose and different caption having the same meaning.
In Instagram, she posted an old picture which she had lifted on her hand and she captioned it as,
"4 years and it feels like yesterday.. love you more C(a heart emoji)"
And in twitter she posted the same picture keeping close to her heart and captioned it as,
"Hard to believe it's been 4 years…  We miss you C… Love you more (a heart emoji)"
Both captions meant same meaning that her time has stopped right there where he has left and she misses him endlessly.
Death and after
As mentioned he died because of excessive intake of heroin and alcohol on Saturday 13th June 2013.
His stay in Fairmont Pacific Rim hotel in Vancouver was set for seven night but he didn't check out on the day which resulted in hotel staff go all way to his room. His dead body was found by the hotel staffs.
Then the case was reported to Vancouver Police Department and they immediately started investigating. They confirmed he died because of mixed drug toxicity and it was all accident.
His autopsy was completed on 15th July 2013 by B.C. Coroners Service.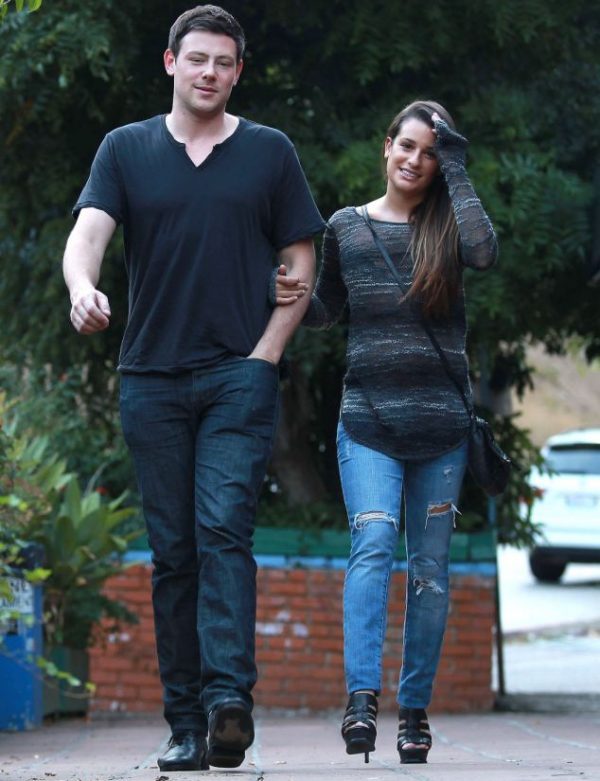 After all investigating process, his funeral program was held on 17th July in Vancouver in presence of his family and girlfriend.
He died at his young age of 31 so, he grabbed a lot of attention. On 25th July crews and creator of the series 'Glee' attended the celebration for life of Monteith in Los Angeles organized by his girlfriend Lea Michele supported by Ryan Murphy (creator of Glee).
As Lea is singer and songwriter she has dedicated songs to Cory after his death. Her first dedication song was 'If you say so' and recently in April 2017 she released new song 'Hey you'.
Cory and Lea's relationship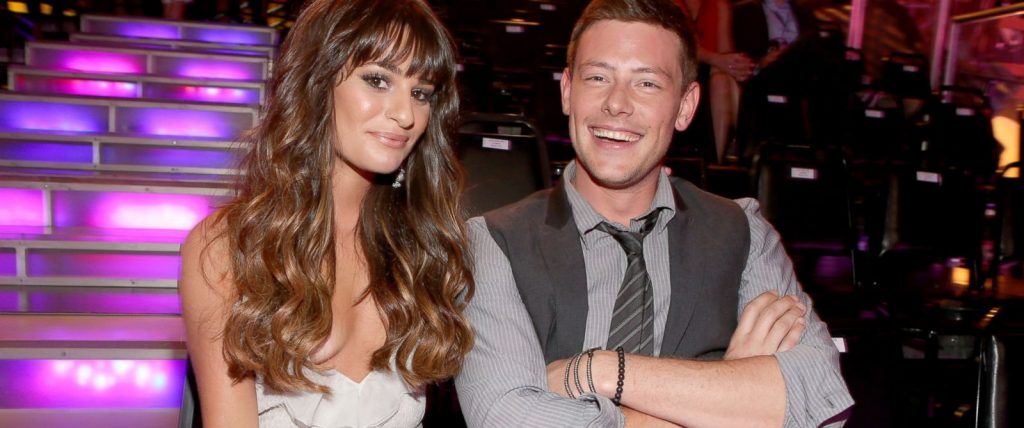 Lea and Cory first met during the shoot of the famous series 'Glee' in 2009. Back then, Lea was dating an American actor Theo Stockman.
Their relation started with friendship. Once in early 2009, it was rumored that Lea and Cory might be dating but she straightly denied the rumors.
On September 2011, Glee's 3rd season premiere she officially broke up with her boyfriend. A while later on the same year, November the rumors about Lea and Cory dating skyrocketed for the second time. It was all over the internet. 2012 Valentine's day Cory and Lea were found
2012 Valentine's day Cory and Lea were found hanging together in Los Angeles. It was counted as their first official date.
They were continuously spotted hanging together. They were perfect and they supported each other in their hard times. They were together till last breath of Cory.
Their fate didn't support them and their story turned into a tragic story. Still, they were together till the last breath of Cory.
You may like to read Lea Michele confessed she does not want to preggers anytime soon and the reason is hilarious
Personal life
Cory Monteith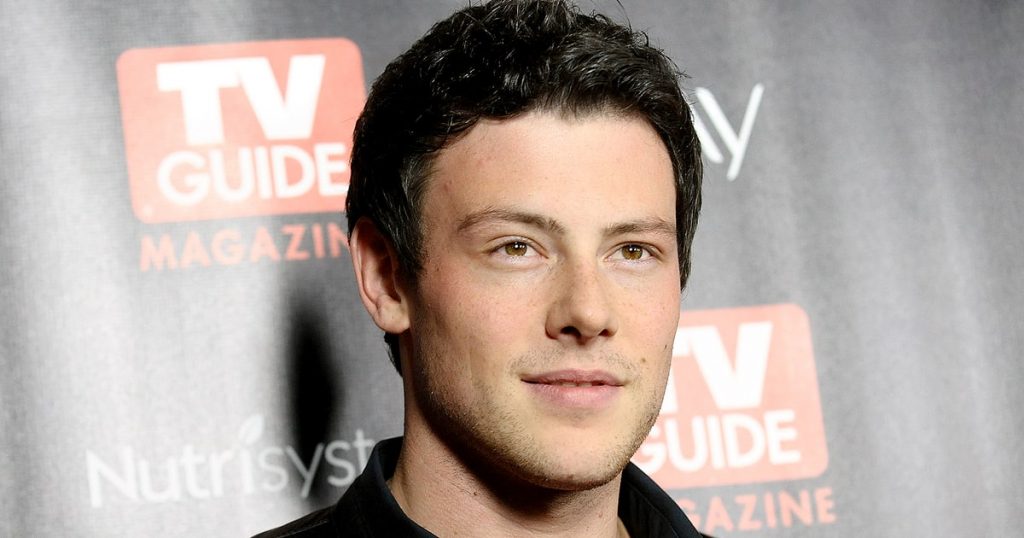 Cory is renowned Canadian actor and musician. He came to fame after he debuted in series Glee. He is the youngest member of  Monteith family. His parents parted their ways when he was 7 years old so, he was raised by his single mother Ann McGregor along with his elder brother Shaun.
His early life was comparatively difficult from normal so it might be the reason why he used alcohol underage. His early life wasn't bright.
He was just 13 when he started drinking alcohol. His habit of drinking and taking drug lead to some serious crime like stealing money from parents and friends.
Later his family admitted him to rehab. After completing the session he again started his old habit which showed him a way to death.
Also read Lea Michele married her fiance Zandy Reich in an intimate ceremony on 9 March 2019!
Lea Michele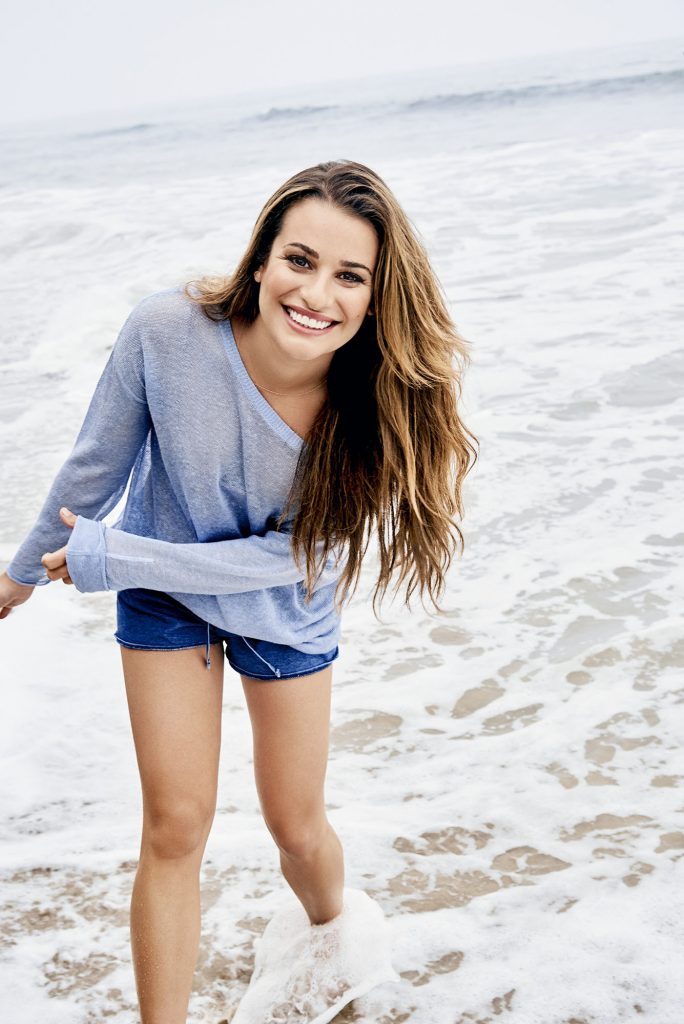 Lea Michele is multi talented as she has contributed in the field of acting, music, and writing. She is the daughter of Marc Sarfati and Edith Sarfati. She graduated from Tenafly High School. Her full name was Lea Sarfati. Because of her surname pronunciation, it was sarcastically used by her friends and ended up choosing a new middle name for herself. More bio…