Son of John Michael, Jack Osbourne seems to start his new love beginning with L.A. Artist Meg Zany! Know more details about his separation from his ex-wife!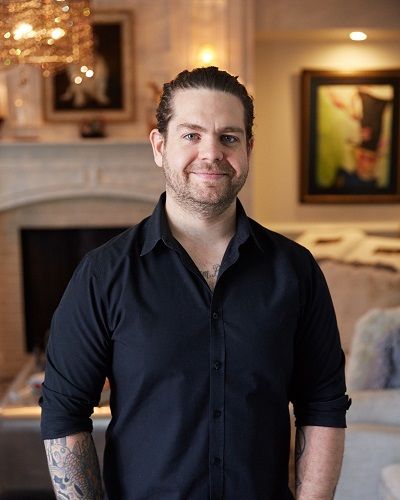 One of the interesting latest news about Jack Osbourne is about the start of his new love life. It hasn't been much time he got separated from his ex-wife. People are going too curious to know detail about Jack Osbourne's previous as well as current relationship status. Jack Osbourne came in fame being the son of Ozzy Osbourne and Sharon Osbourne.
Jack Osbourne with his new love
Fans are getting excited and crazy about his new love life. The news was flashed that the son of Ozzy Osbourne and Sharon Osbourne has been together with Meg Zany, a Los Angeles based street artist. Their relationship initiated from the month of September in 2018.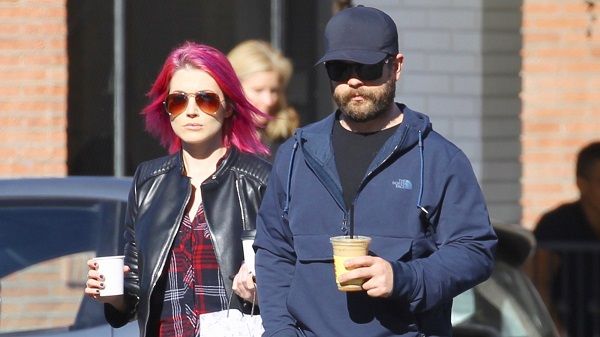 Recently, on Friday, 28th of December, the couple was spotted with a cup of coffee in Studio City. It seems that Jack Osbourne is starting his 2019 with the feeling of beautiful love. It is still not known by anyone about how the couple met and has been in a relationship for almost four to five months.
Also read: The relationship and married life of Mary Carey Van Dyke with her husband Barry Van Dyke! Barry's death-hoax or real?
Osbourne and his ex-wife
It is kind of surprising that Jack Osbourne started his new relationship just after only seven months of separation from his ex-wife. Lisa Stelly is his ex-wife. The ex-couple has some controversies with their relationship. And they couldn't take their married life forever.
Osbourne and Lisa Stelly got separated in the month of May and their official divorce was completed in the month of August. As the couple has three children together, they both agreed for joint custody of their children. Their children, Pearl who is of age 6, Andy of age 3 and Minnie who is just 10 months old.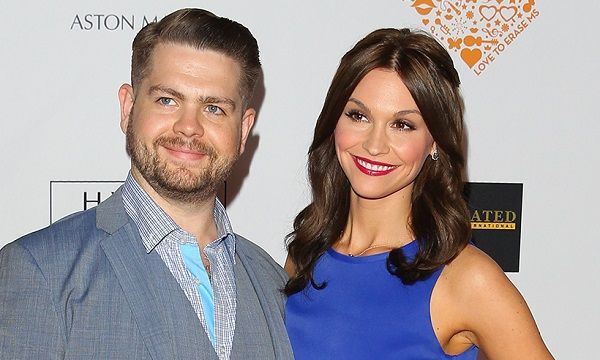 In May 2018, Jack and his wife committed that they have finally decided to quit their relationship after the whole six years. He said:
"So, first and foremost, we absolutely still love each other. Our family is the most important thing in our lives, and we tried everything we could for many years to make this work."
According to some sources, Jack will give his ex-wife certain cash payout including significant child support for their children. The responsible nature of the couple is quite impressive. This is because, despite their problems of relationship, they both are trying to recover all the children's other expenses. And these expenses include private schools and medical costs as well.
The punching controversy
On the other hand, back at the beginning of the month of August, there occurred a punching incident. During a heated confrontation, Jack went to Lisa's residence and allegedly punched her new boyfriend. Lisa's new boyfriend is Michael Gabel and he got beaten by Jack in the head.
According to some sources, Jack Osbourne wanted to have a talk with Lisa Stelly about their problems regarding their married life. He seemed to have some hope to reblossom their relationship by sorting out the problems with each other during those days. However, he kind of lost his temper after seeing Lisa's current boyfriend Michael Gabel in the house. The reason for this was he hadn't any idea or expecting her dating anyone.
The situation of the couple obviously confused most of the people. Though the ex-couple won't be together anymore, it wouldn't be wrong if we say that Jack may be or may not get jealous after he saw Lisa's new boyfriend.
Also read: Drummer Josh Dun having an affair or single? Know about his relationship details!
Jack Osbourne's previous married life
Jack Osbourne and Lisa Stelly tied the knot in Hawaii wedding ceremony on 7th of October 2012. On the very same day, he also announced that he had been diagnosed with relapsing-remitting multiple sclerosis.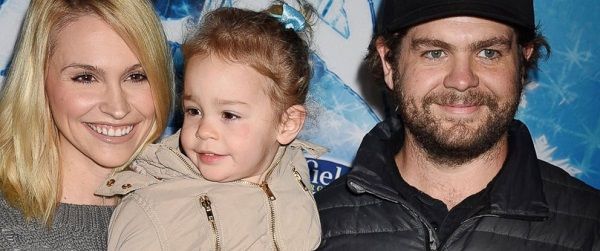 A few months ago, the British ex-couple of five years celebrated their daughter, A's third birthday. The little baby girl, Andy Rose celebrate her birthday with a pink and gold cake. And finally, on the same day, they together announced that they had decided to get separated.
Jack and Lisa Osbourne expecting their third child! Jack is coping well with his Multiple Sclerosis and learned to live his life the fullest!
Reference:(usmagazine, dailymail)