Sophia Minnaert – the hardworking and determined reporter and sideline reporter for Fox Sports!
Sophia Minnaert is a reporter and host working with Fox Sports Wisconsin. She comes from a family of sports and choosing this job cane naturally to her.
Sophia Minnaert and her birth and family
Sophia Minnaert was born in Madison in Wisconsin in the USA. She is an American national but her exact ethnicity is not known. Her father AL Minnaert is a football coach at a high school situated in Madison. Her mother is Sylvia Minnaert. She has two younger brothers named Alex and Mario Minnaert.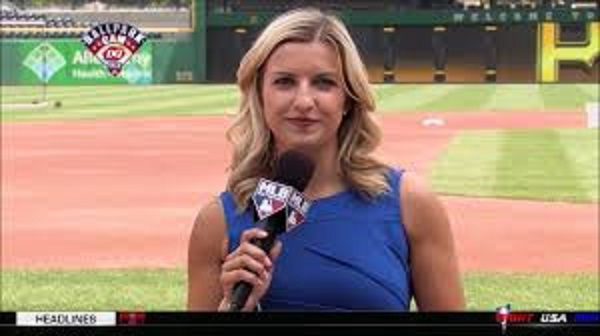 In her childhood days, Sophia used to play volleyball, basketball, and softball with her brothers. Little Sophia used to accompany her father for practice and games. She had a rich first-hand knowledge of the many games on which she now reports. Talking of her childhood,  she had said:
"I was born and raised in Madison and my dad is a football coach at a high school here in Madison. I always tell people if you're familiar with the movie, "Remember The Titans" I basically grew up like the daughter from that movie. And I was always around practices, games, and we went to all of the football games. My dad would take us to basketball games and he got us into sports early."
Sophia Minnaert and her education
In her high school, Sophia also worked in the school's sports production company "When We Were Young Productions". After the high school graduation, Sophia joined the Marquette of the University of Wisconsin and graduated with a degree in journalism, Spanish language, and literature in 2009.
She spoke about her Spanish choice:
"Yeah, my mom is Costa Rican and my grandparents and other family still live in Costa Rica. So we grew up speaking Spanish and took it all throughout school, so at Marquette it seemed like an obvious choice to add it as a major. And i also knew I wanted to do a semester abroad, so I did the Marquette in Madrid program in my Junior year."
But during her University studies, she was with the ESPN Internship program in Bristol, CT in 2008. In her senior year, she interned with WISN.
Sophia Minnaert and her career
Sophia came back to Madison after her University graduation. She rejoined her high school company and worked there for three years.
From 2009 to 2013, she was a reporter for PlayOn! Sports.
She joined Fox Sports in 2012 as a reporter of the Greater Milwaukee area. Sophia was also with the Milwaukee Brewers and Bucks telecasts as a host and a sideline reporter. She reports during the WIAA Football State Championships.
Brewers hired her in the position of broadcast and digital features content director on 15 June 2018. She has an estimated net worth of about $ 1 million.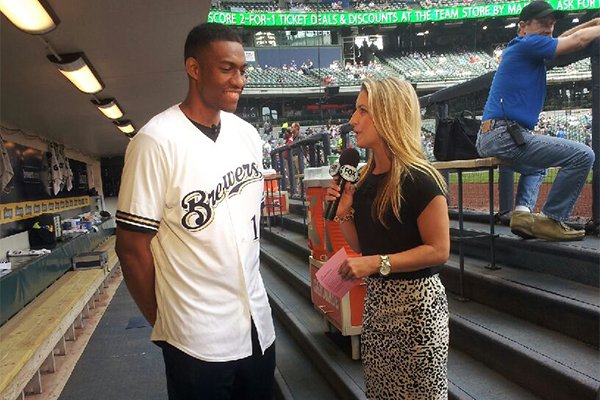 Is Sophia Minnaert in a relationship or married?
Sophia is not married and has no children. She has, male colleagues but is not dating anyone. Her Instagram also shows no evidence of any such romantic relationship. Sophia is probably single but a secretive relationship cannot be ruled out.
Short bio on Sophia Minnaert
Sophia Minnaert is an American TV Sports personality and she is currently working for Fox Sports Wisconsin. Since 2012, she has been working for Fox Sports as a reporter and a host. More bio… 
Source: Wikipedia