Shannon Beador' Daughter Sophie Beador Spotted with Boyfriend at Her 21st Birthday Party!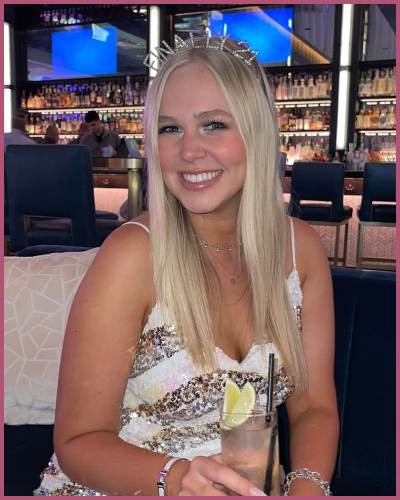 RHOC cast Shannon Beador's daughter hanging out with her family and boyfriend Resse Perry on her birthday.
Shannon Beador flew her daughter Sophie to Las Vegas via private jet on her 21st birthday.
Catch up on what happened at the lavish birthday party of the Real Housewife's daughter.
---
Guess who is in the lavish birthday party of Shannon Beador's daughter Sophie Beador!
Shannon Beador Surprised Daughter Sophie on Turning 21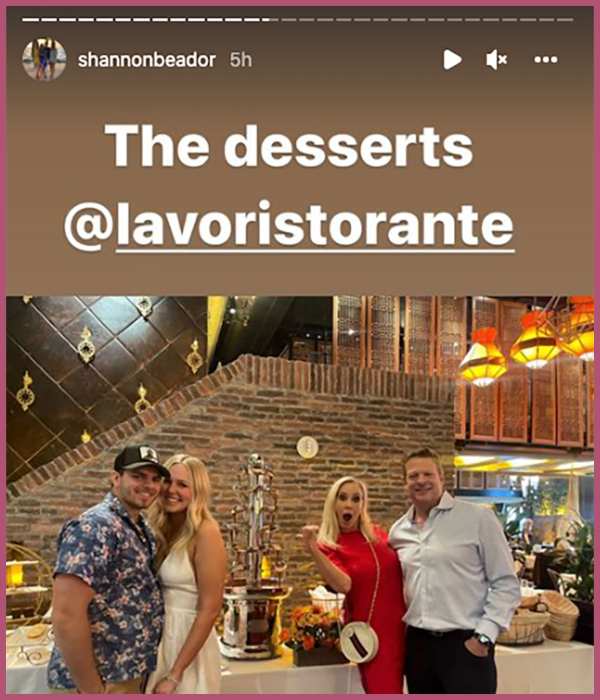 The Real Housewives of Orange County star took to Instagram to celebrate her daughter Sophie's 21st birthday in Las Vegas captioning,
"My girl is officially 21! ❤️ We had a spectacular dinner at one of Sophie's favorite restaurants @taolasvegas with the most amazing food and a giant fortune cookie! 🥠"
Shannon Beador has something planned for her daughter on her 21st birthday! It is an extravagant trip to Las Vegas via a private jet.
The RHOC star Shannon revealed that her daughter Sophie had never been on a plane like that while capturing the shocking reactions of her daughter.
The mother and daughter duo of Sophie Beador had a Birthday Blast with their boyfriend
Shannon Beador surprised her daughter with a private jet to fly both them and their respective boyfriends, John Janssen and Reese Perry, to Las Vegas.
They even stop by at Luke Bryan's concert, singing Country Girl (Shake It For Me) in Sin City. Sophie Beador wore the Finally 21 crown while dining with her mother and their boyfriends at LAVO Ristorante.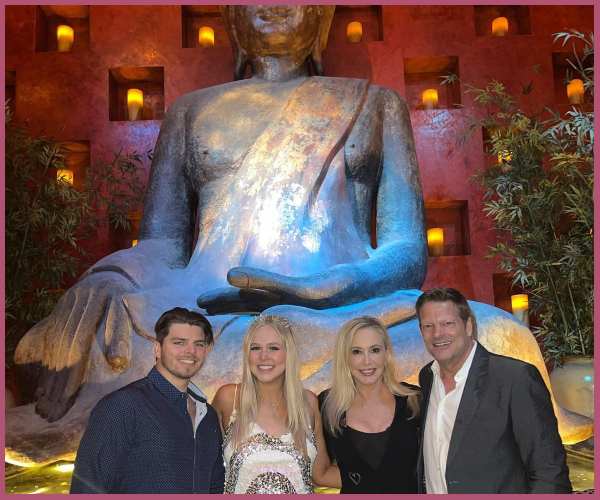 The foursome celebration did not stop at the Italian restaurant. Sophie's birthday brunch took them to TAO Asian Bistro and Nightclub for dinner.
Also, Read Zendaya Shows her Love for Tom Holland on his Birthday!
Sophie Beador is dating Resse Perry
The reality TV star's daughter Sophie Beador is in love with her boyfriend Reese Perry from Baylor University. She has completed her one-year dating period with her beau since her relationship on May 13, 2021.
To mark her love anniversary, she posted on Instagram alongside their memorable pics captioning,
one year with my favorite person! so thankful for all of the memories we have made and the ones to come! i love you more than words ❤️
What does mother Shannon feel about daughter Sophie Beador's boyfriend?
Shannon Beador has previously opened up about her daughter's boyfriend Reese Perry and his kindness.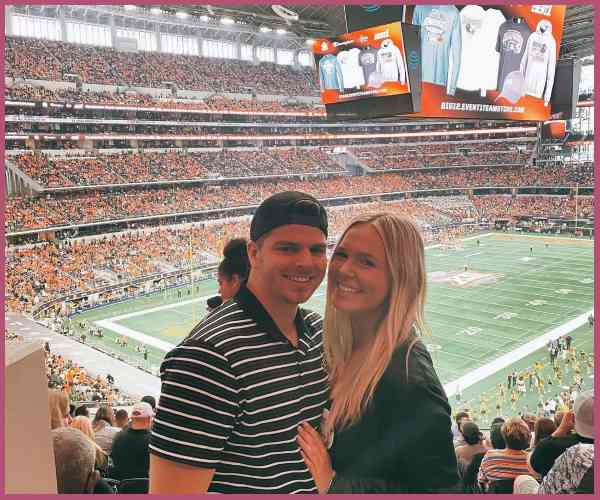 During the RHOC season 16 reunion she has mentioned,
"Sophie had a tough time in high school and she's so happy in Texas. She's with a great kid and they're at my house right now."
Likewise, the mother of Sophie Beador exclaimed her daughter is treated with kindness and respect. Eventually, she hopes the same for her other kids (twin daughters Stella and Adeline from her ex-husband David Beador).
Also, read Shannon Beador And Ex-Husband David Beador Moved On; How Are The Former Couple Co-Parenting Their Children!