Sophie Perry, the daughter of Luke Perry posts in honor of her father!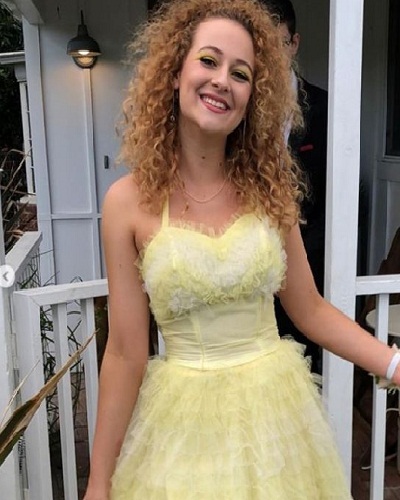 Sophie Perry is the daughter of late actor Luke Perry. Luke died on 4 March 2019 after suffering a massive stroke.
Sophie Perry and her birth and age
Sophie is 18 years of age and was born on 7 June 2000. Her father Luke Perry was an actor who had gained fame with his roles in Riverdale and Beverly Hills 90210. He died on 4 March 2019 after he suffered a major stroke. He was on life support and heavy sedation but since he was brain dead, the family members took the tough decision to wean him off the ventilator. Her mother is Rachel or Minnie Sharp. Her grandparents were Alan Sharp, Luther Perry Jr., and Ann Bennett. She has an uncle named Thomas Perry. Her aunts are Rudi Davies, Amy Perry, and Emily Bennett.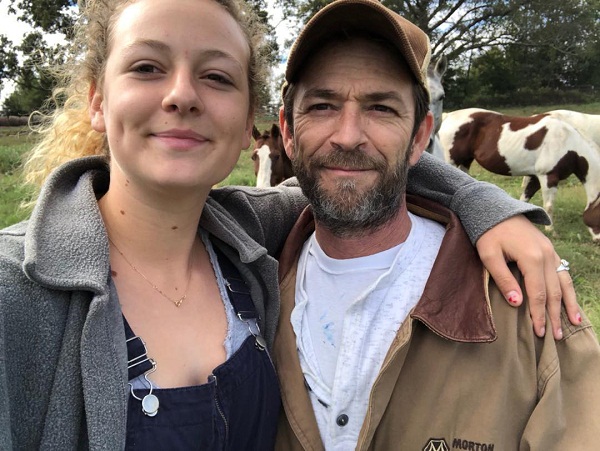 Sophie also has an elder brother who is called Jack Perry and he is a look-alike of his father Luke Perry. He is a professional wrestler. He was born in 1997. Her parents divorced in 2003.
Sophie Perry talks about her father and mother
Sophie was heart-broken after her father's death. She put up a post in his honor on her Instagram. She wrote:
"A lot has happened in this past week for me. Everything is happening so fast. I made it back from Malawi just in time to be here with my family, And in the past 24 hours I have received an overwhelming amount of love and support."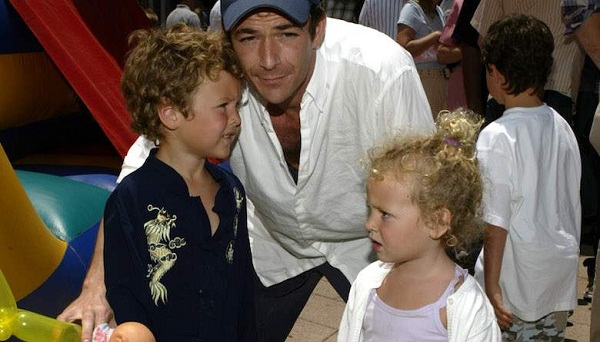 But she credits her mother for having given them the much-needed support during this time. She said that her mom is their support and she is thankful to her for her support and love. Sophie also called her father and superstar. She wrote on her social media:
"You all know my dad is a super star, but I just want to share for a moment that I got really f–king lucky in the parental department because this is my mom," 
She continued:
"Minnie. Who also happens to be my best friend. Wow, how cliche, I know. And she is the rock for everybody grieving in this family right now. She's the toughest and sweetest and most amazing woman I or anyone else has ever met. How did I get so lucky to have two icons for parents? I love you mom and I could not get through this absolute sh-t situation without you. None of us could."
Luke Perry and his love and protectiveness for Sophie
Luke Perry, 52 was a loving father. He was once asked whether he would like his daughter to date the bad boy character of Luke in Beverly Hills 90210, his answer was a NO.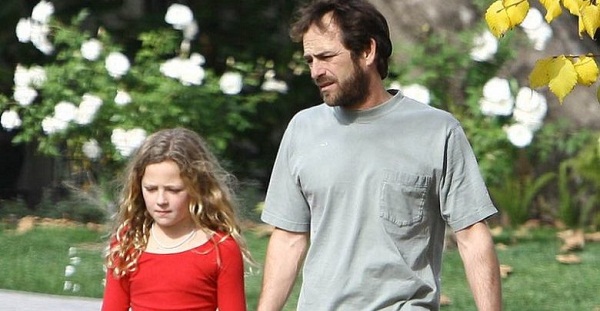 Sophie who is from Dowagiac in Michigan was on a trip in Africa when her father suffered a stroke. She came back immediately to be with her father. Sophie along with her mother Rachel, brother Jack, and Wendy who was the fiancé of Luke Perry were by his side when he died. Luke's rep had released an official statement that read:
"He was surrounded by his children Jack and Sophie, fiancé Wendy Madison Bauer, ex-wife Minnie Sharp, mother Ann Bennett, step-father Steve Bennett, brother Tom Perry, sister Amy Coder, and other close family and friends. The family appreciates the outpouring of support and prayers that have been extended to Luke from around the world, and respectfully request privacy in this time of great mourning. No further details will be released at this time."
Source: Glob Intel, Eonline