GoT actor, Sophie Turner's secret to Amazing Bikini Body Shape! Did she get a new puppy?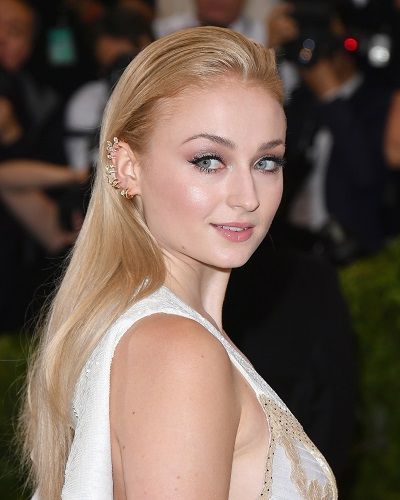 The British actress Sophie Turner was spotted in a two-piece in Miami. She flaunted her body in a dark green bikini. Similarly, she loves to sweat when she exercises. Her favorite exercise is anything high-intensity cardio but boxing is her favorite. Likewise, she told W,
"I go to Rumble in N.Y.C., Unbreakable in L.A."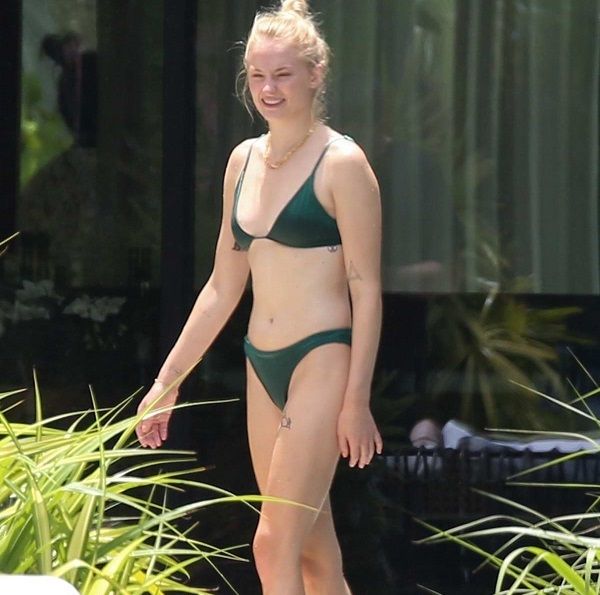 In April 2019, Sophie tried goat yoga for the first time. She shared,
 "The excitement I felt throughout my body when I saw the goats walk in was just complete and pure ecstasy,"
Similarly, she added,
"I've never felt that excited about anything in my life, ever, and I've been proposed to and that wasn't even the best day of my life. This was."
She shared her beauty secrets and said that outer beauty starts with inner health. She drinks a lot of water and eats lean protein, healthy fats, and healthy carbs.
Also read British actress Gemma Atkinson posts about breastfeeding her daughter Mia! Her fans praise her for it!
Sophie Turner with her new puppy
Sophie Turner and Joe Jonas lost their beloved Alaskan Klee Kai puppy Waldo Picasso in a "freak accident. After that, they took therapy to deal with the loss. At last, to heal their sorrow, they both got matching tattoos of the little guy. They made the tattoo to keep the little guy in the hearts forever.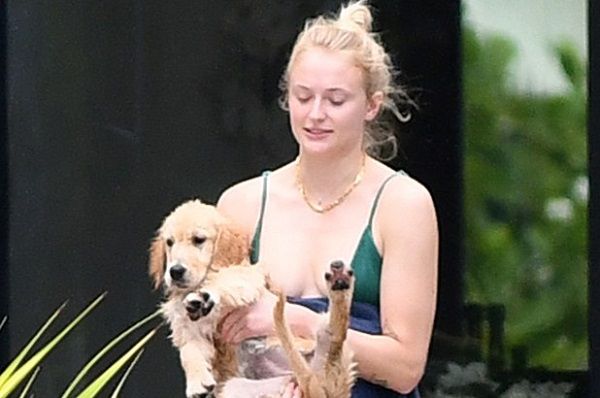 Finally, she added a new little furry friend to her family. As she was spotted in her vacation in Miami with her new golden retriever puppy.
She was swimming in the pool and hanging out with her new canine companion while spending time at the beach. She and her sister-in-law Priyanka Chopra shepherded the new puppy and brought Sophie and Joe's other Klee Kai puppy Porky Basquiat along for the ride.
TMZ reported that her last puppy got spooked by a pedestrian, broke free, ran into the street, and was struck by a vehicle. After the incident, the dog passes away while they waited for two days to report the incident as they were so shaken up by what happened.
Sophie Turner and Priyanka Chopra in Vacation
The English actress Sophie Turner began her tour to Miami with her husband Joe Jonas, Priyanka Chopra and Nick Jonas. They are talking some much-needed times out. Similarly, they were photographed shopping for cosmetics in Miami. Sophie was wearing biker shorts, a button-down shirt, and sneakers for the outing.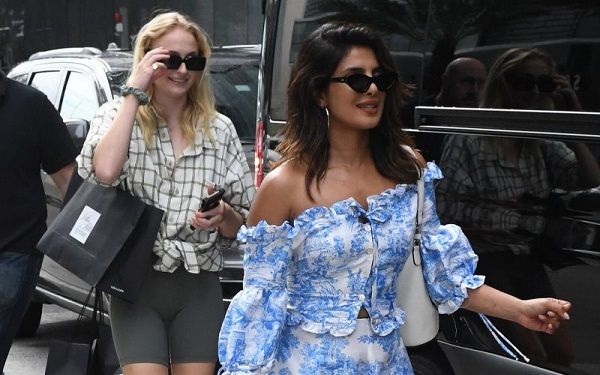 Likewise, Priyanka wore a blue-and-white two-piece set with white heeled sandals. The two sisters-in-law have accompanied their respective husbands to Miami for their Happiness Begins tour which kicks off Wednesday in the city's American Airlines Arena.
Also read Jo Church-the lesbian partner of British actress Liz Carr, author, carpenter, and activist for the disabled!
Short bio on Sophie Turner
Sophie Turner is an English actress who is immensely famous for her work as an actress in the all-time hit HBO Television series 'Game of Thrones' whereby, she portrayed the main role as Sansa Stark. She is also known for playing in a Television series 'The Thirteen Tale' as a role of 'Young Adeline March'. See more…
Source: usmagazine, mtv, news18