South Korean Actor Kim Rae Won!! Learn About His Affairs, Relationship, And His Life Journey To The Sucess
The South Korean actor who rose to fame in 2003, Kim Rae Won is a well-known actor. However, he did not have the aim to become an actor since his childhood. He wanted to become a basketball player but could not pursue his dream because of ankle tendon in his childhood.
Making the debut in 1997, Kim has reached a certain height in his career. With the recognition, he also gained his fan following. He first rose to fame after starring in 2003 romantic comedy series Rooftop Room Cat. More of that, here are a few things you did not know about Kim Rae Won and his life affairs.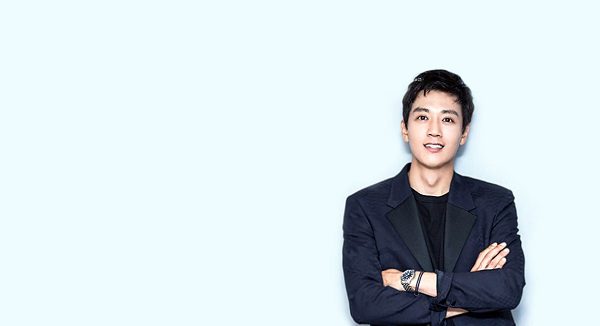 Kim Rae Won talks about work!!
Kim Rae Won has gained huge popularity through SBS's "Doctors,". Recently, in an interview, he opened up about his personal life and relationships. The South Korean actor talked about his love life and work during the interview published in magazine Woman Sense. Kim also talked about his role as a neurosurgeon in "Doctors,".
The actor shared his experience saying:
 "I was a little excited and worried that I might seem inconsistent. But then people watched me and said I was cute."
He also talked about his co-actor, Park Shin Hye who is nine years younger than him. He said:
 "I was honestly burdened by the cheesy dialogue. But as we acted on set, I realized the dialogue was good and the words rolled right off my tongue. It's always fun with Shin Hye."
Moreover, he added:
 "Her high kick left a bruise on my left thigh and butt. We were early into filming then and it helped me relax and be less tense. I don't think I was motivated enough before that. I should film an action movie with her next time."
His love life
Keeping his professional life aside, he also talked about his love life and his past dating experience. About his past relationship, he said:
"I had a friend I dated every now and then, but in the midst of that I started shooting the film 'Gangnam Blues' (a 2015 film also starring Lee Min Ho), and so our relationship faded away."
Moreover, he also further explained his comment saying: 
 "At the time, I had a great desire to be completely immersed in my role. I wanted acting to be my top priority. When I get older, I'd like to focus on the people I love."
With the role of Hong Ji Hong, a teacher and neurosurgery specialist, he also got the title of king of romantic-comedy. His romantic gaze and expressions have been the key to his popularity.
You may like to read:
Is Park Shin-hye still dating her actor boyfriend? Still dating or already split?
South Korean singers Jihyo and Kang Daniel are dating each other since the beginning of this year!
South Korean couple Song Joong Ki and Song Hye Kyo (Song-Song couple) have divorced which will be finalized in August 2019!
Kim Rae Won's love affairs and break-up!!
Kim has openly talked about his first love in the media. He once shared his love story with all his fans and followers. He started his story about his first love saying:
"I met a beautiful, bubbly woman when I was 18 and introverted. I met heron the filming set of a drama. She was an actress … I was a religious, conscientious lover."
The year-and-a-half-long relationship started when she asked him out. Furthermore, talking about his love, he also shared that she wrote a poem for Kim. The poem reads:
 "Life is a long chair. Some sit for awhile and leave, and others stay for a long time. I wish you wouldn't leave my chair."
But everything does not go with the flow. Likewise, the tragedy hit Kim's life too. The couple broke up as she was in college and him still in high school. She was one year older than Kim. He remembered the time:
 "We were on the bus when she received a message on her pager from another man. I asked who he was, and she got so scared that she couldn't say anything."
Moreover, he also added:
"A lot of men must have asked her out since she's so pretty and charming.
After the break-up, he was so hurt that he tried to kill himself. Afterward, he also clarified the point that she's just his first love and not someone he still has feelings for.