South Korean singers Jihyo and Kang Daniel are dating each other since the beginning of this year!
K-Pop fans are elated on hearing the news of coupling of TWICE girl group's Jihyo and singer Kang Daniel. The two are in a relationship and were on a date meeting.
Jihyo is dating Kang Daniel
The news outlet Dispatch reported on 4 August 2019 that the member of the South Korean girl group TWICE named Jihyo is in love with South Korean singer Kang Daniel. Jihyo was seen on a date out with Kang. Both are aged 22 years. There is added news that the couple is dating each other since the beginning of this year, but they managed to keep a veil of secrecy over their new and budding relationship.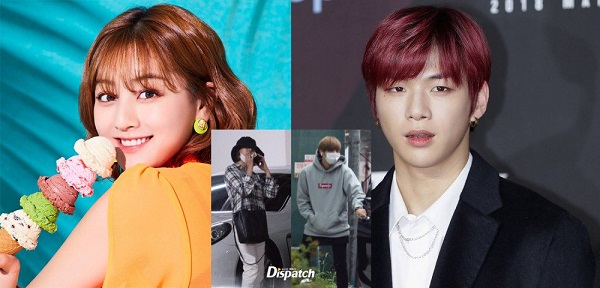 Dispatch reports that on 1 August 2019, Jihyo and singer Kang Daniel were spotted together on a date at Seoul's neighborhood of Hannam-dong in the UN Village. Jihyo, it seems, had driven to Kang's highly secure fortress-like residential complex. There are proofs of this meeting with Dispatch in the former of pictures. In the picture, Jihyo is seen arriving at Kang's home in her white Mercedes. She was trying to hide her face by putting on a white surgical mask. But it did not help as the eagle-eyed paparazzi managed to still discover her identity.
Jihyo and Kang Daniel – how they met?
The couple had met in the year 2018 through a mutual contact from the entertainment industry. Dispatch has reported the meeting thus:
"An [idol] sunbae close to Kang Daniel and Jihyo introduced the two to each other,"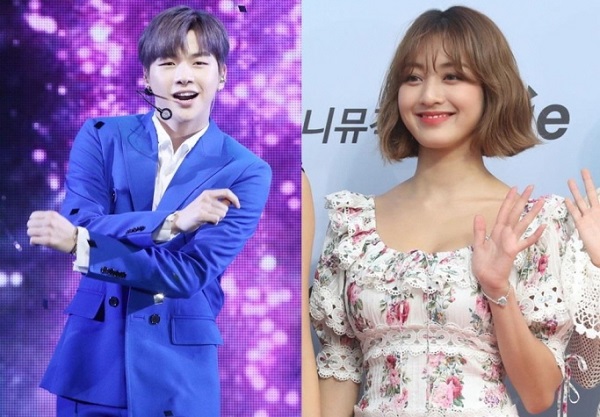 More about the relationship of Jihyo and Kang Daniel
The couple has been in touch throughout after that and used to meet once every week for the past 7 months. They met before Jihyo left for her group's overseas tour. They had again met on her return. Love does seem to be intense on both sides.
Connect Entertainment which is the affiliate of Kang Entertainment said that they are confirming the news internally. But neither Jihyo nor Kang have been forthcoming on this issue. And, it is believed that they are waiting for the right time to announce to the world on their relationship. Also, JYP Entertainment said in a non-committal way:
"They have good feelings towards each other."
The reaction of the fans on social media
The fans of the music world of South Korea expressed their happiness on the news of the couple's relationship on their social media platforms. One fan tweeted:
"2019 is the year of popular kpop idols dating, let's give our fullest support to Jihyo and Kang Daniel. We can't lose another couple like JenKai. LET'S PROTECT THEM. #KangDaniel #JIHY"
Another fan wrote:
"If Kang Daniel & Jihyo are actually dating, I better not see any of you bitches sending hate to EITHER of them. We're going to let them date in peace & give them the privacy they deserve."
And, another of their fans tweeted:
"When u thought JenKai was already the most powerful couple, then Kang Daniel & Jihyo, legends, drop the bomb,"
Another Jihyo fan threatened Kang:
"wow imagine getting to date JIHYO. kang daniel better treat her right or else."
Also, read South Korean couple Song Joong Ki and Song Hye Kyo (Song-Song couple) have divorced which will be finalized in August 2019!
Additionally, some fans were upset with Dispatch for outing their secret. One wrote:
"Thats their privacy, so let them be happy. stop it, Dispatch."
Source: Hollywood Life